Anne Dunlap
is creating FierceRev Remedies
Select a membership level
Dandelion Roots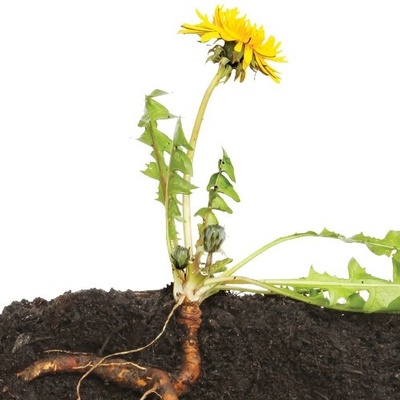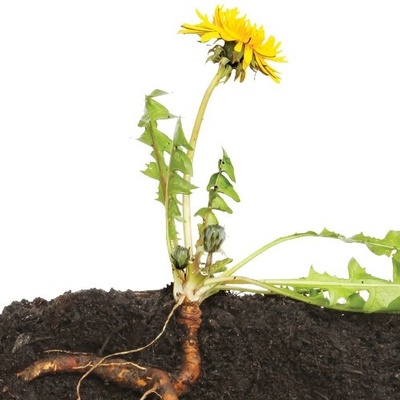 We're grounding this work deeply together.  Access to all unique and prior-to-public content -- writing, video storytelling, herb hangouts with me, other fun stuff as we grow together. 
Dandelion Leaves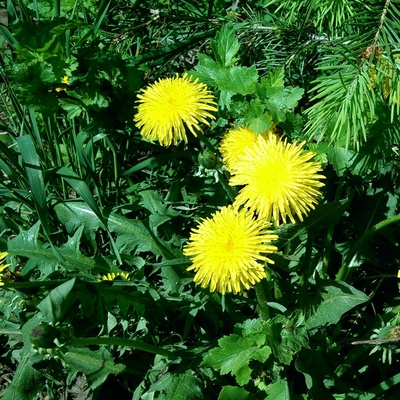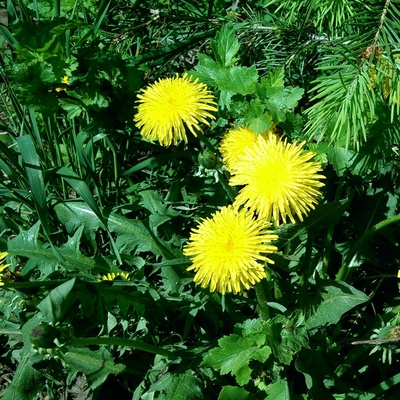 We're stretching out into the world.  Everything at the root level, plus a PDF created by me of elements of herbal self-care with suggestions for remedies and practices to support your own warrior's heart.
Dandelion Flowers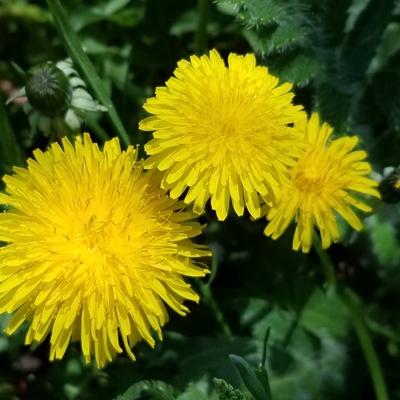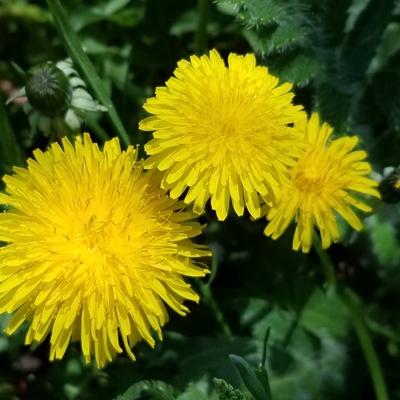 We're providing sweet nourishment and beauty to the world.  Everything at Leaves level, plus an herbal self-care kit for you:  Remedies for the warrior's heart, handmade by me with love and intention, such as balms, teas, bath soaks, and more. 
About Anne Dunlap
Welcome to FierceRev Remedies!

Who's FierceRev?
Hi!  I'm Rev. Anne, the founder of FierceRevRemedies. FierceRev Remedies
encompasses my work and heart
as a pastor, teacher, activist, healer, herbal warrior, organizer, preacher, mentor, poet, musician, ritualist...and occasional farmhand. 
I've been an activist-organizer for over 30 years, a pastor for 10, and an herbalist-in-the-making for 8. Over that time I have done everything from political education, to leading vigils, to traveling to massacre sites in Central America and the US, to innumerable marches, to testifying before elected officials, to providing security for direct actions, to tending to trauma after actions, to detention visitation, to accompanying undocumented folks to ICE check-ins, to getting arrested to...whew. Y'all, it's a long list! There's so much more that's led to me being called "the Fierce Good Reverend of the Revolution" (hence, "FierceRev").
With FierceRev Remedies, I taking on that mantle of 30 years of experience and wisdom to focus more deeply on
teaching, mentoring, and healing as my contribution to the freedom movement.
Your support nourishes this work and assures it has the broadest impact.
Cool! Tell me more about FierceRev Remedies!
I started FierceRev Remedies in 2016 when I graduated as a community herbalist, as a natural outgrowth of my herbal studies and the spiritual and emotional care I've provided folks in justice-seeking movements for many years. I've witnessed and experienced for myself how the daily grind of systemic oppression takes a toll on body and spirit, and how the struggle for collective liberation can both invigorate us and break our hearts.
Herbs, I have found, want to help us.
They want to give us courage. They want to heal us. They want to love us. They want to help us keep going. They want to help us find deep rest. They want to help us unleash our voices. They want to protect us.
They want to help us be free.
They want to help us midwife that world that never has been yet, to paraphrase my beloved mentor and ancestor,
Dr. Vincent Harding
.
Wow, tell me more!
FierceRev Remedies are
herbal remedies and practices
to tend the warrior's heart, body, and spirit. FierceRev Remedies are
ritual circles, practice communities, and learning gatherings
where we can remind ourselves of who we are meant to be, who we are meant to be to each other, and what kind of world we want to build together.
FierceRev Remedies is tea and song and hands in the dirt and discernment and proclamation and rhythms and loving darkness as much as light.
FierceRev Remedies is my commitment to unapologetic, accountable leadership,
fierce and loving,
to nourish, to heal, to get us all free.
With FierceRev Remedies I am bringing together all that movement wisdom and experience together with herbal practices. Right now, I'm imagining FierceRev Remedies will look something like this, and I expect it will grow into even more, as I adapt for seasons and learning and growing and rhythms and needs:
On-the-ground and online learning gatherings (workshops, learning circles, and other formations) about things like: vocational discernment, tools for white folks dismantling whiteness, self-and-collective care (including with herbal remedies), herbal medicine-making basics, aspects of structural oppression, how herbs can support collective liberation work.
Herbal remedies for movement workers (to offer free and for limited sale).
One-on-one herbal consults and mentor meet-ups.
Writing, speaking, preaching, teaching...
Collective liberation-centered rituals, vigils, and other spiritual offerings.

This sounds great! So why Patreon?
Great question! I'm choosing Patreon for a couple of reasons. First, it
gives me the freedom to live fully into the work I am called to do
, which doesn't fit neatly into capitalism's boxes, and to be responsive to needs on the ground and the rhythms of the land. And second, it
invites folks into community
to support creative, much-needed work. FierceRev Remedies has never been about me working in isolation, but all of us working together in community. You get to be a part of this work with me, and I'm excited about that too!
By joining the FierceRev Remedies community,
you're assuring:
I have the ability to adapt and respond to movement needs as they arise;
I can build and maintain my own apothecary to serve the community;
I am able to deepen my knowledge and practices through classes, retreats, pilgrimages, and other opportunities;
I have the time-space and tools I need while I'm building out a steady series of gathering and ritual offerings;
And most importantly, that I can live deeply into these two commitments:

I am able give back to grassroots, people of color-led organizing and healing work (this means your contribution has even greater impact);
In the herbal tradition I'm trained in, herbs are the people's medicine. I want my work, whether herbal consults or racial justice workshops, to be as accessible as possible to all people, not only those with financial means. Your contribution assures that the people's medicine is truly that.



I'm excited about offering unique content to all of you and building a learning community together! Here is what I'm imagining right now for you:
I have so much to tell you! Updates about my work, glimpses into who I am and how I go about my work, movement lessons, herb tutorials -- sharing in writing and also video storytelling
Herb and nature rambles -- live videos of me introducing you to wild (or wild-adjacent i.e. my garden) herbs and hanging out with me in the outdoors
First access to certain writing pieces, especially more creative expressions, before they go public
Q&As and online gatherings with you!
Did you know every part of the dandelion is medicinal?

No matter what tier you join, you are part of the "community of healers" that is a dandelion.
(adrienne maree brown says this in "Emergent Strategy" and I love it).

I hope you'll join me in tending our warrior hearts with the people's medicine.
When we reach 50 community members, I'll post a video of me talking about how I got the name "FierceRev" and what it means to me.

1 of 2
By becoming a patron, you'll instantly unlock access to 2 exclusive posts
By becoming a patron, you'll instantly unlock access to 2 exclusive posts
Recent posts by Anne Dunlap
How it works
Get started in 2 minutes