15BiT GAMES
is creating Indie Adventure/Story-Driven Video Games
Select a membership level
Official 15BiT Supporter
Patreon-only posts and messages.
Behind the scenes development diary.
Passionate 15BiT Fan
Exclusive early access to director's commentaries and development videos  giving an intimate insight into the creation of our current and upcoming games.
Patron-only voting power
And everything in the previous tier
Obsessive 15BiT Fanboy
Access to monthly development builds and you can give us input, feedback and ideas on our games.
Full access to previous, current and future behind the scenes development video series, director's commentaries and other one off bonuses.
And everything in the previous tiers
About
WHO ARE
15BiT GAMES?
Rising from the bowels of the service industry, two old friends have joined forces to make video games. Dean is a walking computer interface, burgeoning software developer and practitioner of the Mighty Double-kick. Dave is an over-emotional teenage boy in a middle-aged body, dresses in too much black and will, literally, write anything.

Together, we form the core development team based in Melbourne, Australia.  We currently focus on releasing narrative-heavy/cinematic games on Windows, Linux and MacOS.

But if we get enough Patreon subscribers in the future we definitely want to pursue the idea of releasing current and future titles on PlayStation 4, Microsoft X Box One and Nintendo Switch.

We make games. Narrative focused, story driven titles that utilise a raft of different media sources and techniques to construct a unique and captivating style. We BELIEVE in the medium and have both been gaming for over three decades. From Tex Murphy to The Last Of Us, we understand what makes a good title tick, be it independent darling or AAA behemoth. Adventure games and story based "Walking Sims" have surged in popularity in recent years, as the genre has taken cues from film and television.

WHAT ARE WE CURRENTLY DEVELOPING?

Road To Nowhere
is narrative heavy adventure game that tells the story of Cohle Bishop, an introvert and successful software developer whose life is torn to shreds by scandal. Confronted by his past and doubting his own sanity, he spirals into depression on the open road, trying desperately to pull himself back from the brink.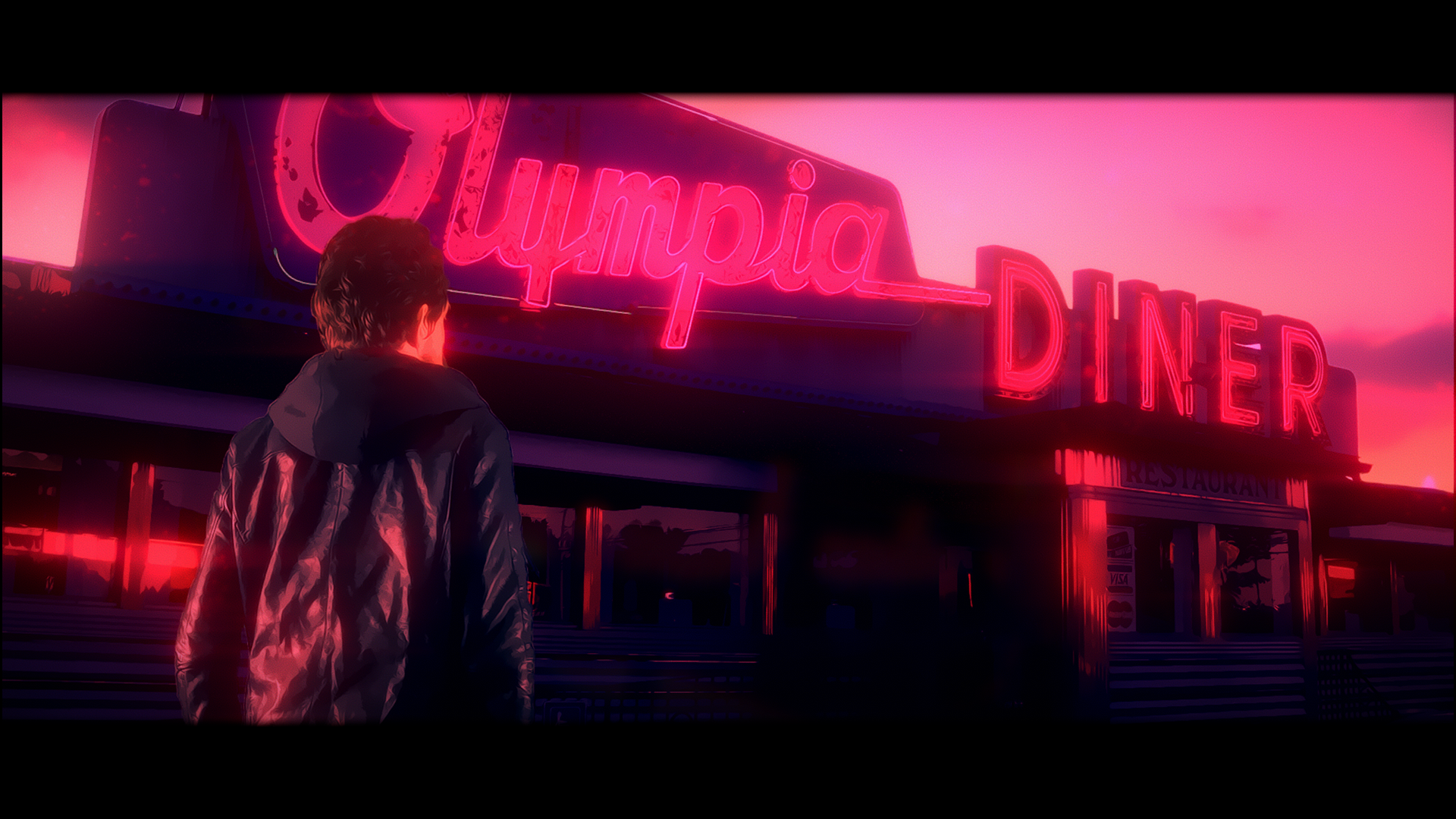 Starring the vocal talents of David J. Ross, Melissa Medina and Walter Mack, it's scheduled for release mid-2020.

The game is going to be available for FREE on Steam, Itch and Gamejolt.  The quality of the game will hopefully rival that of premium price indie titles (we hope) in terms of presentation and game-play.
GAZE INTO THE FUTURE, DAMMIT!
15BiT are always looking into the future. We hire a diligent, yet inexpensive, coven of witches to scry every full moon. Aside from that, Dave is always dreaming up new projects, lest his ideas spill into reality and a Lovecraftian apocalypse ensues.

NEXT UP:
CORPORATE M.U.D. NIGHTMARE.

You walk into a small room, adorned with motivational posters, newspaper clippings and PILES of abandoned stationary. A man stands up from a desk in the corner of the room. Well, no. He doesn't so much stand as unfold, spinning in strangely robotic articulation as his body rearranges itself into human form. He SMILES, and has seemingly no EYES.


WELCOME TO YOUR PRIME INDUCTION©

You have no idea what that means. You are not disconcerted by this "person". Everything is fine. Life is WORK, and you are a corporate citizen, Employee 247623 – as beautiful and unique and tragic as a photocopy of a melting snowflake, slowly catching fire.
That was a JOKE, 247623. Try to keep up.
CORPORATE M.U.D. NIGHTMARE
combines the excitement of an old school text adventure with the existential dread of a corporate PowerPoint presentation, guiding you through a nightmarish – and entirely mandatory – journey into the darkest recesses of bureaucracy. With Royalty Free artwork. Lots and lots of it. Too much, even.
Available on Steam late 2020
.
Beyond that? We'll let the Old Gods decide.
Or perhaps we'll ask YOU?

Collaboration is life, and we at 15BiT are eager to tell ALL THE TALES, across multiple platforms. We may need to expand our little family, like a group of seasoned criminals contracting out for a particularly daring heist. Gosh, an animator would be lovely, and other tech savvy folk, not to mention the rolling cavalcade of acting talent we hope to attract in the future.

THAT is why we ask for your patronage – to achieve our goals, and expand our horizons, thus helping this small Australian development team reach a broader audience.

Love 15BiT GAMES

The development fee to get access to the Sony Playstation 4 development kit. We want to also release our games on consoles as well as our current platform releases.

This will allow us more exposure in the indie game market.

1 of 1
Recent posts by 15BiT GAMES
By becoming a patron, you'll instantly unlock access to 2 exclusive posts
By becoming a patron, you'll instantly unlock access to 2 exclusive posts