Filip Jers Harmonica
is creating harmonica lessons and more
Select a membership level
Harmonica Hub Member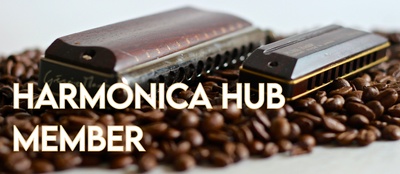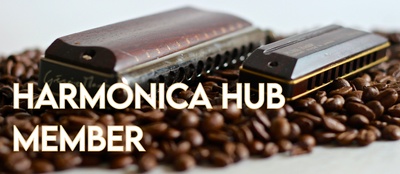 You will get exclusive access to:
Video lessons


New lessons every month on a wide range of topics
Material focused on chromatic as well as diatonic harmonica
Instant access to all previous lessons that I have published

"Practise with me" tracks


Licks and lines
Exercises
Specially composed music 

PDFs

Exercises
Scales and arpeggios
Detailed tablature for both chromatic and diatonic harmonica
Video tutorials & lessons
About Filip Jers Harmonica
Hi!
Welcome to my harmonica hub. My name is Filip Jers, I am a professional harmonica player from Sweden. On my Patreon page I will post online harmonica lessons for both chromatic and diatonic instruments. The genre I focus on is jazz and folk music. The level is aimed at intermediate and advanced players.
This harmonica school does not follow a set course plan. It consists of separate lessons with different themes and subjects. Some subjects require a series of lessons and some are one shots. It is up to you as a student to know what you are interested in and want to learn. That is how I taught myself to play and the lessons are in the same spirit. So maybe it's more of a hub to center your learning around and draw inspiration from, rather than a traditional school!
In every lesson you will find a little bit of everything that makes you a good musician. Some will be more technique heavy, some will be more music theory focused and some will be about just playing music. All of this is drawn from my own experience as a professional musician and harmonica player. For me music is a journey and a lifestyle and this hub will reflect on how I think and feel about music.
I hope that you want to explore music and harmonica playing with me!If you join my Patreon page, you will get instant access to:
Exclusive video lessons
Exclusive "Practise with me" tracks – I play and you follow
Exclusive PDF download with exercises and scales & arpeggios
New material will be added continuously!
At the moment this hub aims for intermediate and advanced players. With intermediate I mean that you are able to get a good single note, know some tunes and want to develop as a harmonica player.
Biography and CV
Filip Jers is an internationally known harmonica player from Stockholm, Sweden and one of the most sought-out harmonica players in Europe. At the age of 34 he has performed in almost 30 countries all over the world.
In 2011 Jers graduated with a Master Degree in Fine Arts of Music from The Royal College of Music in Stockholm. He has also studied privately with Toots Thielemans, Howard Levy and Robert Bonfiglio.
Jers has been given numerous awards through the years. In 2005 he won two gold medals at the World Harmonica Festival in Trossingen, Germany. In 2014 his jazz quartet
Filip Jers Quartet
was selected as "Best Group" at the European Jazz Competition in Rotterdam, Netherlands and in 2015 the quartet received a Swedish grammy for the album "Plays Swedish Folk". In 2016 Jers was awarded the title "Jazz musician of the Year" by Swedish Radio.
Jers works regulary with
Filip Jers Quartet,
with his duo with guitarist Emil Ernebro and as a guest soloist in different projects. He has been a featured solist with many cutting edge jazz big bands in Sweden as well as performing with two of Scandinavias finest string orchestras; Musica Vitae and Camerata Nordica. Jers has been featured on more than 50 CD's as a recording artist, playing harmonica.
Besides playing concerts Jers has extensive experience as a harmonica teacher. Besides teching privately and giving workshops in different countries all over the world he is also engaged as harmonica teacher at the Royal Academy of Music in Stockholm, the Rhythmic Music Conservatory in Copenhagen, Denmark and Sibelius Academy in Helsingfors, Finland.
Jers is an "International Suzuki Harmonica Artist", he is endorsing and playing harmonicas made by Suzuki Harmonicas from Japan.
He also runs
Fojablue Records
, an independent record label that has released
Spiro
(FRCD01, 2011),
Filip Jers Quartet
(FRCD02, 2013) and
Duet
with Emil Ernebro (FRCD03, 2019).
Besides music, Filip likes coffee, yoga and running in the nature.
I would be so happy if 10 people would like to join this page!

1 of 1
By becoming a patron, you'll instantly unlock access to 87 exclusive posts
By becoming a patron, you'll instantly unlock access to 87 exclusive posts
Recent posts by Filip Jers Harmonica
How it works
Get started in 2 minutes