Select a membership level
Online Stream Access & Past Recordings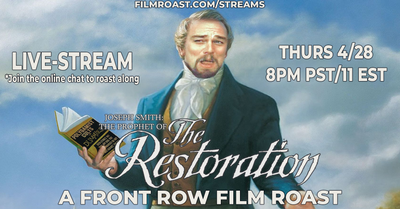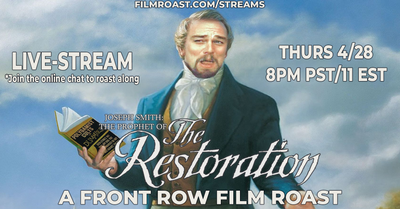 For only $5 you gain access to all of our IN THEATER private streams of:
April 17th Ex-Mormon Roast of The Testaments 5:15 PDT
April 28th Ex-Mormon Roast of Joseph Smith: The Prophet of the Restoration
May 21st Roast of The Pirates of the Caribbean
Along with access to all of our PAST and FUTURE recordings, That's 100s of hours of Television and Movie shows roasts. See the entire list here (
https://www.filmroast.com/videos).
You also get to participate in our MONTHLY GAME NIGHTS where we play Jackbox games, Movie trivia etc with only our Patreon subscribers.
You also have first dibs on suggesting future content we roast as well as we future guests to join us live as a guest all the time.
*Cancel anytime and still get the months benefits that you paid for including if you only wanted to see a specific stream that month.
Patreon Exclusive Content

Help us pick what to roast!
Film Roast Supporter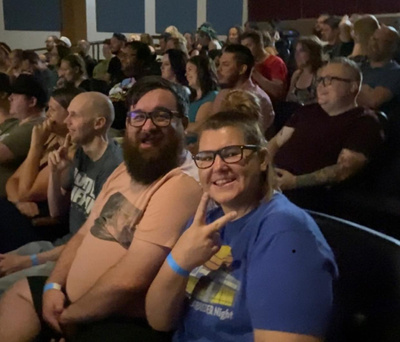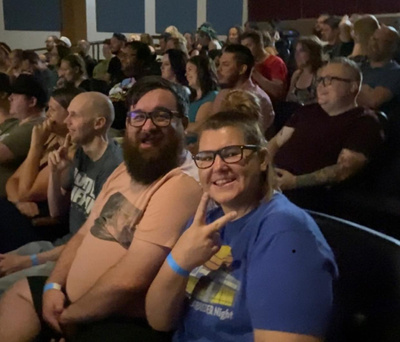 You're at the event and in perfect luxury. You're a super fan of the Film Roast

Film Roast supporters receive all of the bonuses of past tiers as well as:

One joke/roast you write can be submitted and read live during the upcoming show you chose it for. (Or a shout out to you in place of a joke)

Submit an idea for a drinking game we will incorporate into a specific upcoming show.

Patreon Exclusive Content

Help us pick what to roast!
DEMIGOD TIER SUPPORTER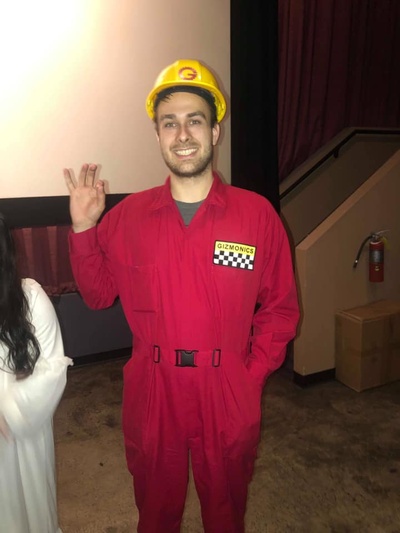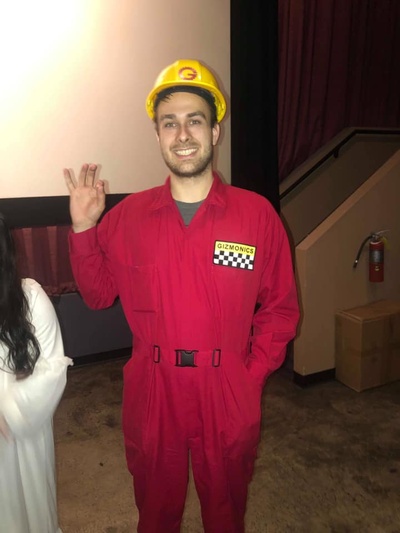 You're at the event and want the best quality show possible. You're a demigod amongst Film Roast fans and receive all of the bonuses of previous tiers as well as:
 
A poster of any past show we have done.

Patreon Exclusive Content

Help us pick what to roast!

One Past Roast Movie Poster
About Front Row Film Roast
Front Row Film Roast transforms movie/tv viewing into a comical and interactive event. With a rotation of comedians, armed with a microphone, we make jokes and anecdotes as we lampoon a variety of movies we bring back to the big screen. We play drinking games throughout the show and involve the audience via the chat/comments section often reading their jokes live! It's like a watch party with your closest friends (who just happen to be professional comedians).

What started with blockbuster movies has now grown. We riff TV shows, animations, reality shows, religious movies, as well as special events such as the Presidential Debate. Watch all our recorded content exclusively on PATREON! 

Visit our website for upcoming shows news, comedians profiles, and merchandise: www.filmroast.com.

By becoming a patron, you'll instantly unlock access to 295 exclusive posts
By becoming a patron, you'll instantly unlock access to 295 exclusive posts
Recent posts by Front Row Film Roast
How it works
Get started in 2 minutes