Films For Action
is creating a library for people who want to change the world
Select a membership level
Pioneer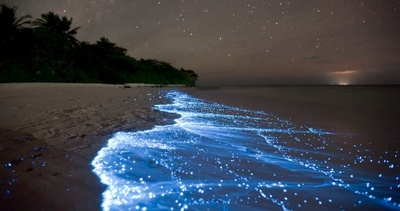 The satisfaction of knowing millions of people are being inspired to become pioneers of a new paradigm, thanks to you.

Pioneers see the power in each of us pitching in a small amount to create a huge difference.

+ Ad-free experience for everyone!
Visionary
Free streaming access to 11 amazing films from our Pay-Per-View library (with thanks to the filmmakers!).

The 11 films are: The Economics of Happiness, Inhabit, A Quest for Meaning, Abundant Land, Within Reach, Ancient Futures, Living The Change, WeTheUnCivilised, The Staging Post, Accidental Anarchist, & Freedom Ahead.

+ the satisfaction of knowing millions of people are learning about visionary solutions to the world's problems because of you.

Vanguard
Stream as well as download TEN amazing films from our Pay-Per-View library (with thanks to the filmmakers!)

See our $5 tier for the full list of films.

+ the satisfaction of knowing Films For Action is helping to create a new generation of change-makers, on the vanguard of new ways of being, new strategies for change, and new systems of living that can replace the old.

About
Films For Action
hosts the largest collection of free films related to social change online. Started by a few friends in 2006, we're a home-grown media project dedicated to empowering citizens with the information and perspectives essential to creating a more loving, just, sustainable, and democratic society.
Over the years, this project has inspired and informed millions of people, and we hope to reach millions more, but since we went ad-free on the site last year, we now depend entirely on our supporters to keep us going.
If you believe in Films For Action, we hope you'll support us with a few dollars a month on Patreon.
You can choose to pledge as little as $3 a month, and you can opt-out at any time.
Thanks to our amazing film partners, $5/mo+ supporters get instant access to 11 of our favorite Pay-Per-View films:
- and we plan on adding new films to this support tier over time.
Our current goal is to reach $3,500/mo.
This will allow us to pay for additional part-time staff, as well as add more films to our Patreon rewards.

If you'd prefer to donate via Paypal, bitcoin, or check, please visit our donate page.

For all your support, thank you!

Tim Hjersted
Project Director & Co-Founder
Lawrence, Kansas
How to Watch The Films
($5 Patrons and Above)

Step 1:
Pledge $5
or more to our Patreon campaign. This will involve creating a Patreon account if you don't have one.
Step 2:
Create a Films For Action account
on our website with the
same email you used to create your Patreon account.
Step 3: That's it! Go to the
Patreon film
you want to watch and hit play!
Contact us
if you run into any issues!
Praise for FFA

"I have shared your website and films with many colleagues and college teacher organizations. You are to be commended for your dedication to so many causes and initiatives. You are a national resource for all of the right reasons." - Ned Eckhardt
"Never doubt the impact of a film or documentary, and by extension the work FFA does. A top site of all time in my opinion. A sincere thank you. If more people watched the films here we'd live in a different world."
- Nich Roberts
"Films for Action is outstanding! Thanks so much for creating this incredible tool!"
- Elisa Beck
"Films for Action has made me more informed and more effective in my activism. I don't think I could live without
it." - Terry Knepp
"I have been following FFA for a while now and it has been the single best source for mind-expanding information I can find. I often am working when I browse, so being able to listen (and occasionally watch) a film is an excellent way for me to keep expanding during my busy day. I am fairly entrenched in the new story (while still keeping one foot (and one eye) in the old corporate story) and I find that your content is always either topical or on the cutting edge of the various movements going on out there. It helps me keep in touch with what I know and learn about those causes and struggles of which I am yet not aware. I just made a small donation. Sorry it is not more. Keep up the good work." - Chris Dietrich

"Hey I really appreciate your site! I put my new climate change documentary up yesterday and I am getting tons of views suddenly ("tons" by my standards at least). It's a wonderful website and it means so much for progressive filmmakers to have a way to present their work to the right audience. So thank you! And I'll make a little contribution too. Peace and solidarity."
- Jake Freydont-Attie
"I just wanted to thank you from the bottom of my heart for the content you provide, the access to reliable media sources that truly tell the real story, and for continuing to remind me and others that it is us who have the power to change the world for the better. Just a few minutes of looking at people's comments drives me too easily to anger and/or a stiff drink, and yet your replies are always informed, professional and inspiring. You guys have the patience of saints... just without all the dogma and martyrdom bullshit. So thank you! You are important. Keep it up. xx"
- Ray Gunn Matthews
"I've been a follower of your website and its various contents for about a year now, and want to tell you that the knowledge I've gained and continue to gain from this is immense. It's amazing to see that there are already solutions for so many of our current problems, and so many inspiring people working towards a better world." -
Sascha Boden, Germany
"Love you and your posts. You are the real revolutionaries."
- Doruk Doğrular

www.filmsforaction.org


Past Celebrations:
We reached our 2nd major funding goal!
We reached our 2018 fundraising goal
!
We went ad-free
!
$2,414 of $3,500
per month
At this level, we'll be able to start offering some paid part-time work for new writers or editors, get help with video creation and allow our staff to focus on more specific roles, like developing our city chapters or expanding our On Demand/PPV library.
3 of 5
Recent posts by Films For Action