Firebuilders LIVE Show & Podcast
Firebuilders LIVE Show & Podcast
your daily dose of inspiration to shoot for the stars.
Select a membership level
FEED ELVIS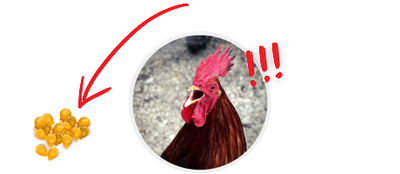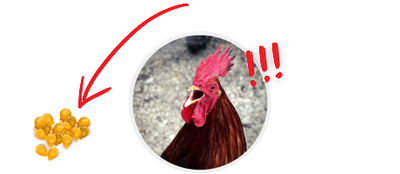 Support the show and FEED ELVIS!

Elvis is the mischievous rooster that you hear in the backgrounds of the episodes.  He's a handful, but we love him.

Along with feeding Elvis, you'll get...

Recognition and live shout-outs on the show

My sincere appreciation for supporting production!

A High-rez "Elvis the Rooster" decal sent straight to you
FEED JOSH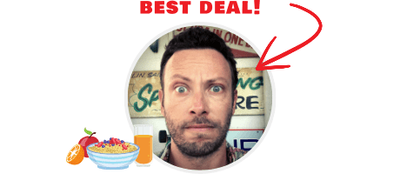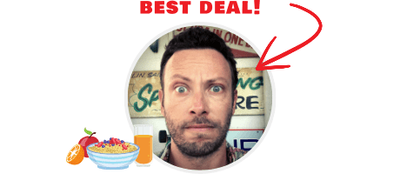 REALLY support the show and FEED JOSH!

GET EVERYTHING!  A great show, weekly summarized insights, curated guest contact information, and the knowledge that Elvis and I aren't involuntarily fasting.

PLUS you'll get...

🔥 Weekly Guest Insights Summary

🔥 Connect-with-guests roledex

🔥 "Suggest-a-Guest" Rights

Recognition and live shout-outs on the show

My sincere appreciation for supporting production!

A High-rez "Elvis the Rooster" decal sent straight to you
About Firebuilders LIVE Show & Podcast
Hey there.  I'm Josh Koerpel -- Host of Firebuilders LIVE.
Here's what's going on... 
(explained in GIFs because I'm a visual person)
Once upon a time, back in early 2020 --
I was exploring the USA on an old motorcycle.  Bringing joy to the lives of men, women and children everywhere.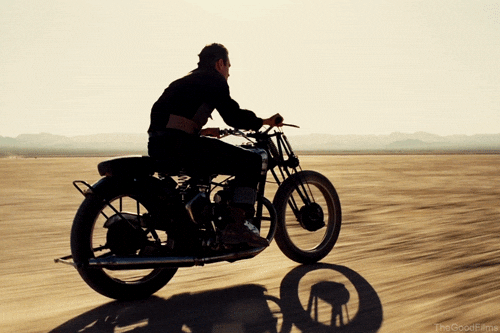 But then the evil COVID, after seeing how happy everyone was, made an appearance and canceled the trip.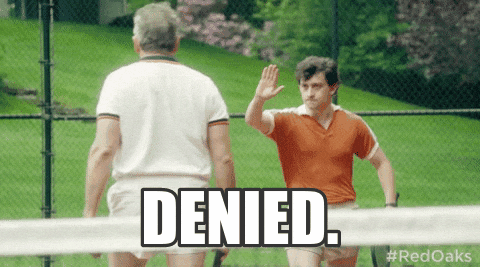 Feeling LOST, I did what anyone would do.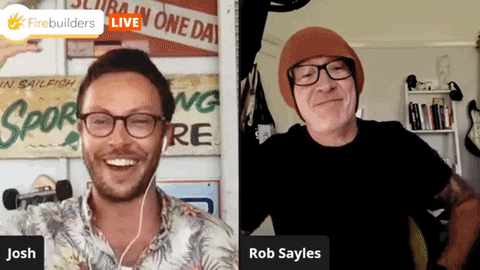 From quarantine, I began interviewing successful people
EVERYDAY
live on Facebook. 
Asking them to break down big goals into
one simple task
people could wrap their heads around.
One simple task.
I interviewed 100 consecutive, successful entrepreneurs.  And do you know what the common theme was?
Their secret to success?
Breaking it down.
  Doing something small, but consistent.  Everyday.
That's where the value lies with this show.  

Myself and all these incredibly motivating guests? 
We help you
get up
,
and get going.
With that said...
I want you to join me for Season 2.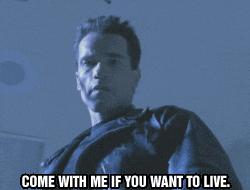 Hear that?  The Terminator is right.  I want you to come with me.
But I also need your help in supporting this show.
So if you're in...great!  Become a
"Feed Josher"
and get alllll the fancy perks.
And if you're still on the fence? 
Read on.
The value of the show lies in it's simplicity.
Experts take BIG GOALS and break them down into small steps.

Actionable stuff listeners can easily do, and that won't take all their time.
The focus is on you.

How YOU can start.
How YOU can break tough stuff into simple tasks.
How YOU can begin to progress.
And it all comes from VERY interesting people.
More on them below.
Firebuilders LIVE isn't your typical podcast.
We
inspire you
to consistent action.
Each and every guest doesn't just talk about this stuff.
Each and every guest WANTS you to succeed.  They WANT you to simplify.
Each guest WANTS to break it down for you.
----
We practice what we preach around these parts. 
We live our lives according to a philosophy that it's better to
take smaller, more consistent steps towards greatness.


For me?  Well from captaining a tall ship, to guiding in the wilds of Alaska, to designing machines for Disney, to conceptualizing and creating software...
small steps have been my vehicle to get where I wanted to go.
----
Fine.  Not enough for you?  Ok here's a few 
MORE
reasons.
Guests that are GREAT at what they do.  Guests that KNOW how to teach.  Guests that are ENTERTAINING to listen to.
I've had VH1 hosts, National Geographic documentary film makers, professional mermaids, best selling authors, TED speakers, copywriters, philosophers, DJ's, productivity experts and...last but not least...my own family on this show.
Or how about this??
"Stirs the sauce and the conversation flows!"  Gimme that spoon, baby...
I do
think each and every interview out.  Thanks for noticing!!
And do you want to know top secret #1?
We talk about keeping it simple.

Simple, everyday steps.
Steps that work for you, for me...for anyone.
What's in it for you?
  (Besides a bigger, wilder, Elvis-ier Season 2?)
Approved by the rooster himself.
Perfect for the laptop, water bottle, external hard drive, or anywhere else that lacks the steely eyes of America's favorite productivity fowl.
Support us
in any way?
  And it's coming straight to your door. 🚪
I will recognize THE HELL out of you on the show.

Everyone want's a shout-out, but you'll get one.  Or two.  Or many. 
Let the world know how savvy and smart you are by supporting a different, no -- 
better
-- podcast and show.
We'll be BFFs
4 LIFE.
It's like Cliff Notes meets Oprah
, with some surprises thrown in.
Why?
One of the biggest pieces of feedback I got from Season 1 was this...
"I REALLY want to hear these insights and action steps, but sometimes I'm a bit too busy."

I listened to you, and created something special for the "Feed Joshers" --
a weekly report on ALL THE BEST INSIGHTS from each guest.
Yeah
of course
you could track each one down individually...
But who has time for that?
Get a
running list of each guest, what they do, and how to contact them.
Become a "Feed Josher" and
you've got my ear on any future guests you'd like to see.
You talk, I'll listen.
Can't support the show right now?
I still love you.  Elvis will come around.
But there ARE some things that would help us get the word out. 
Stalk us all over the internet. I've reluctantly given up my AOL chat name "bootysmak333", BUT you can also hang out with us on Facebook, YouTube, Instagram, Tumblr, Snapchat, Whosay, Meerkat, Grindr or whatever came out this morning. Get extra karma and LIKE whatever we post, and you'll be helping your friends discover the greatest show they'll ever listen to. Yes. It's the greatest.


Annoy the ever loving shit out of your friends: we need to reach as many Firebuilders LIVE  fans as we can, and we can't do it alone. Following us? Help us spread the word. Repost our stuff. Or post your own. We'll share stuff you can post, and if you make your own cool stuff, let us know and we'll share it.


Make everyone watch Firebuilders LIVE: if your friends love the idea of improving their lives one small step at a time, throw a screening party. If you have friends who don't love self improvement, they're clearly heartless fools that need an adventure enema. Trust me...Firebuilders LIVE will become a national treasure. Make your empty-inside-friend watch the show until they love it. Then make them come to this page and give, even if it's just $6 for Elvis feed.


If you're a coach, try Firebuilders.io!  It moves your customers from 'thinking mode' into 'doing mode.'  It follows up with them.  It keeps them accountable.  It gets them results.  And the best part?  It takes none of your time.  This little "bolt-on" beauty of a software is a game-changer for coaches who want to keep customers for life.
Got a question? 
Follow this 3 step procedure
.
Step 1:
Ask your mom.
Step 2:
Read FAQ below.
  And if none of these FAQs address your question...
Step 3:
Email us at
[email protected]
Well, that's it.
Brand new season...
Brand new guests...
And
the motivation to help you take DAILY ACTION and get results.
All for a few bucks per month.
Thanks for doing the right thing.
I'm so, SO appreciative of your support, and can't wait to see you guys for Season 2.
To life, amigos.
-- Josh (and Elvis)