First Encounter
is creating a video game adventure podcast of friendship and discovery.
Select a membership level
Spare Gil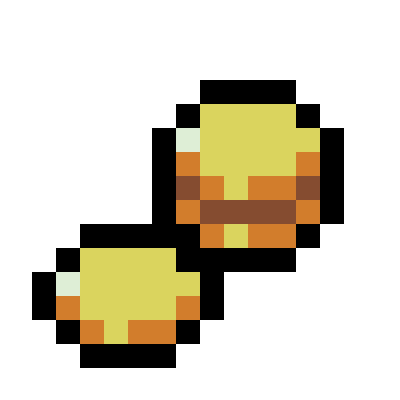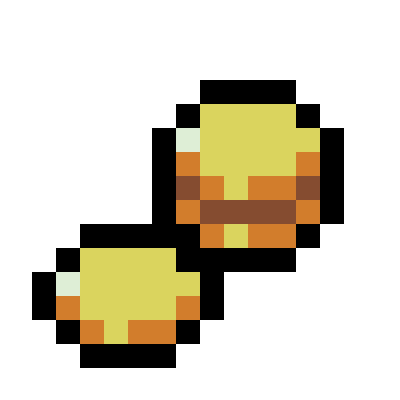 Well met traveler! We know the wild expanse of life can be dangerous with its random encounters, so any assistance at all is meaningful and appreciated. This tier gets you:

Includes Discord benefits
Access to 𝗣𝗮𝘁𝗿𝗼𝗻-𝗼𝗻𝗹𝘆 𝗗𝗶𝘀𝗰𝗼𝗿𝗱 𝗰𝗵𝗮𝗻𝗻𝗲𝗹𝘀!

𝗩𝗼𝘁𝗲 𝗼𝗻 𝘂𝗽𝗰𝗼𝗺𝗶𝗻𝗴 𝗯𝗼𝗻𝘂𝘀 𝗰𝗼𝗻𝘁𝗲𝗻𝘁!

Your name displayed on the 𝗙𝗶𝗿𝘀𝘁 𝗘𝗻𝗰𝗼𝘂𝗻𝘁𝗲𝗿 𝗧𝗵𝗮𝗻𝗸 𝗬𝗼𝘂 𝗯𝗼𝗮𝗿𝗱 and a 𝘁𝗵𝗮𝗻𝗸 𝘆𝗼𝘂 𝘀𝗵𝗼𝘂𝘁-𝗼𝘂𝘁 𝗶𝗻 𝘁𝗵𝗲 𝗻𝗲𝘅𝘁 𝗲𝗽𝗶𝘀𝗼𝗱𝗲 𝗼𝗳 𝗙𝗶𝗿𝘀𝘁 𝗘𝗻𝗰𝗼𝘂𝗻𝘁𝗲𝗿 following a recording day!

𝗔𝗰𝗰𝗲𝘀𝘀 𝘁𝗼 𝗮𝗹𝗹 𝗣𝗮𝘁𝗿𝗲𝗼𝗻 𝘀𝘁𝗿𝗲𝘁𝗰𝗵 𝗴𝗼𝗮𝗹𝘀!
Potion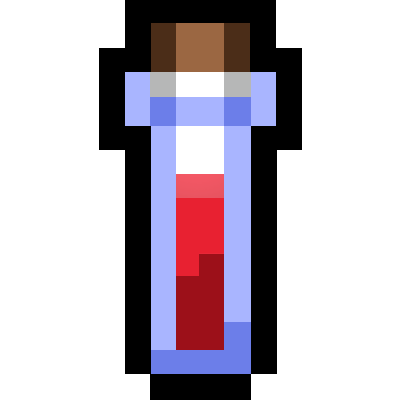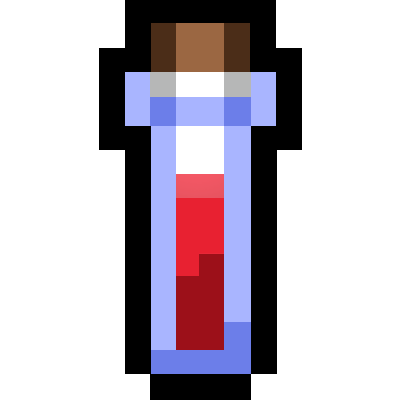 That hits the spot. Now we're not worried about a party wipe! This tier gets you all previous rewards PLUS:
Includes Discord benefits
First Encounter 𝗲𝗽𝗶𝘀𝗼𝗱𝗲𝘀 𝗿𝗲𝗹𝗲𝗮𝘀𝗲𝗱 𝟱 𝗱𝗮𝘆𝘀 𝗲𝗮𝗿𝗹𝘆!

Join us every other month for a 𝗣𝗮𝘁𝗿𝗲𝗼𝗻-𝗲𝘅𝗰𝗹𝘂𝘀𝗶𝘃𝗲 𝗹𝗶𝘃𝗲 𝘀𝘁𝗿𝗲𝗮𝗺 in which we chat and play games voted on by Patrons!

Monthly "𝗗𝗶𝗿𝗲𝗰𝘁𝗼𝗿 𝗖𝗼𝗺𝗺𝗲𝗻𝘁𝗮𝗿𝘆" 𝗲𝗽𝗶𝘀𝗼𝗱𝗲𝘀!

Monthly 𝗖𝘂𝘁 𝗖𝗼𝗻𝘁𝗲𝗻𝘁/𝗕𝗹𝗼𝗼𝗽𝗲𝗿 𝗲𝗽𝗶𝘀𝗼𝗱𝗲𝘀!

𝗔𝗰𝗰𝗲𝘀𝘀 𝘁𝗼 𝗮𝗹𝗹 𝗽𝗮𝘀𝘁 𝗿𝗲𝗰𝗼𝗿𝗱𝗲𝗱 𝗣𝗮𝘁𝗿𝗲𝗼𝗻 𝘀𝘁𝗿𝗲𝗮𝗺𝘀!
Hi-Potion
You've kept us alive long enough to limit break! This tier gets you all previous rewards PLUS:
Includes Discord benefits
Monthly episodes of a 𝗣𝗮𝘁𝗿𝗲𝗼𝗻-𝗲𝘅𝗰𝗹𝘂𝘀𝗶𝘃𝗲 𝘀𝗲𝗿𝗶𝗲𝘀 voted on by Patrons! (𝗰𝘂𝗿𝗿𝗲𝗻𝘁𝗹𝘆 𝗖𝗿𝗶𝘀𝗶𝘀 𝗖𝗼𝗿𝗲: 𝗙𝗶𝗻𝗮𝗹 𝗙𝗮𝗻𝘁𝗮𝘀𝘆 𝗩𝗜𝗜)

𝗖𝗵𝗼𝗼𝘀𝗲 𝗮 𝗴𝗮𝗺𝗲 𝘁𝗼 𝗮𝗱𝗱 𝘁𝗼 𝗼𝘂𝗿 𝗹𝗶𝘃𝗲 𝘀𝘁𝗿𝗲𝗮𝗺 𝗹𝗶𝘀𝘁 to be voted on!
About First Encounter
In December of 2019, two best friends set out to capture the magic of discovering Final Fantasy VII for the first time,
distilling the experience of running through Midgar, unraveling Cloud's story, and falling in love with one of the greatest games ever made into the First Encounter podcast.


Since concluding Haney's first playthrough of Final Fantasy VII, we began recording season 2, sending Chris off on a new adventure through The Legend of Zelda: Majora's Mask.
More than a video game podcast, First Encounter is a journey of friendship and discovery through the experiences that shaped our childhood.


Not only do we want to continue releasing the series for as long and regularly as possible, but
we want to grow the show into something that brings others as much happiness as it brought us.
Unfortunately, the reality is that condensing 4 hours of audio into the 30-50 minute episodes we release is a massive chunk of time. Haney works two jobs and Chris works on editing full-time to deliver the episodes regularly.
Whether it's to relive the nostalgia of experiencing your favorite video game for the first time, or to have something to turn to for some much needed laughs every once in a while, this is what makes First Encounter special. But we need your help!

Patreon is one way you can support First Encounter. It allows you to pledge monthly donations to the show in exchange for regular perks, such as:
exclusive bonus series, Blooper Episodes of cut content, "Director Commentary" episodes, early episode releases, access to exclusive live streams, and more.
Money raised through your support goes directly toward keeping the show running, improving its quality, and growing it to be better than ever. This includes paying for hosting and software services, upgrading the equipment, and making new content.
We genuinely hope you enjoy this adventure as much as we do, and if that's the case, please help us keep it going.
xoxo
-Haney & Chris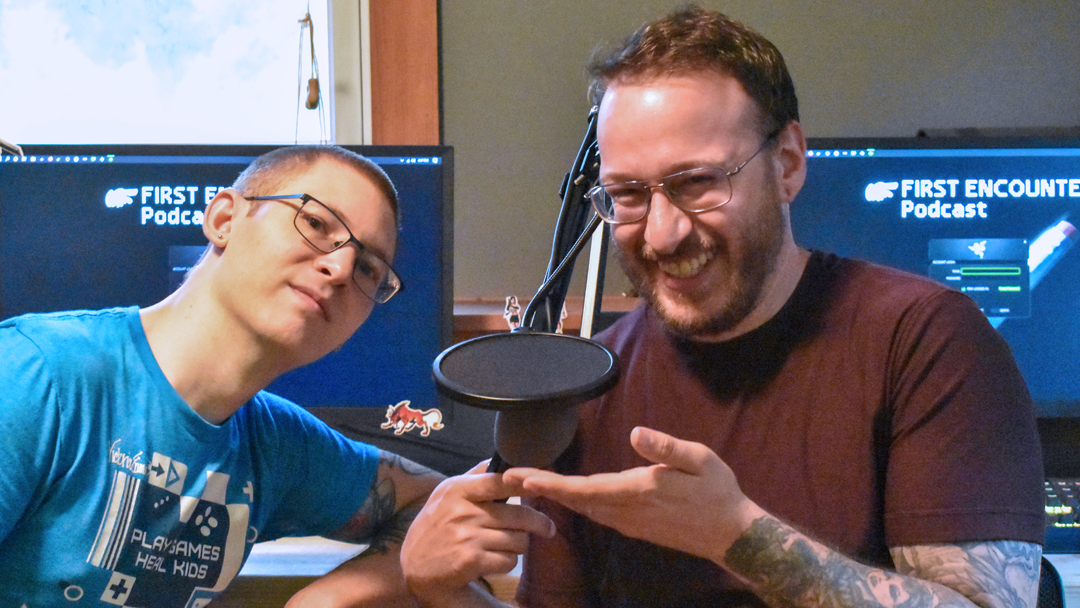 $77.77
-
reached!
per month
Hell yeah, let's go! If we unlock this goal, we begin recording a how-to speedrun Final Fantasy VII video series for all patrons. I'll teach Haney how to speedrun any %, no slots from the opening of the game to reaching Shinra HQ. These videos will be produced like Udemy or Skillshare courses, but more entertaining, and with extra Haney screams.

We'll also be able to upgrade our mics and level up our audio quality!

2 of 2
Become a patron to
Unlock 38 exclusive posts
Connect via private message
Recent posts by First Encounter
How it works
Get started in 2 minutes