Hi guys! This is Jisuk, the writer and creator of the Fishbones comic/novel. This Patreon has been set up to help me cover the costs of the comic. Well continue to post pages whether we get funding or not, but any small amount will help us both keep doing what we love! We truly appreciate your support!


Fishbones
starts in the year 1999 in the fictional, east coast city of Southport. The story is about growing up, friendship, and sometimes the mob. Fishbones was originally a completed novel which can be found
here
(if you don't mind spoilers). It updates once
every week
 on
Wednesday
evenings.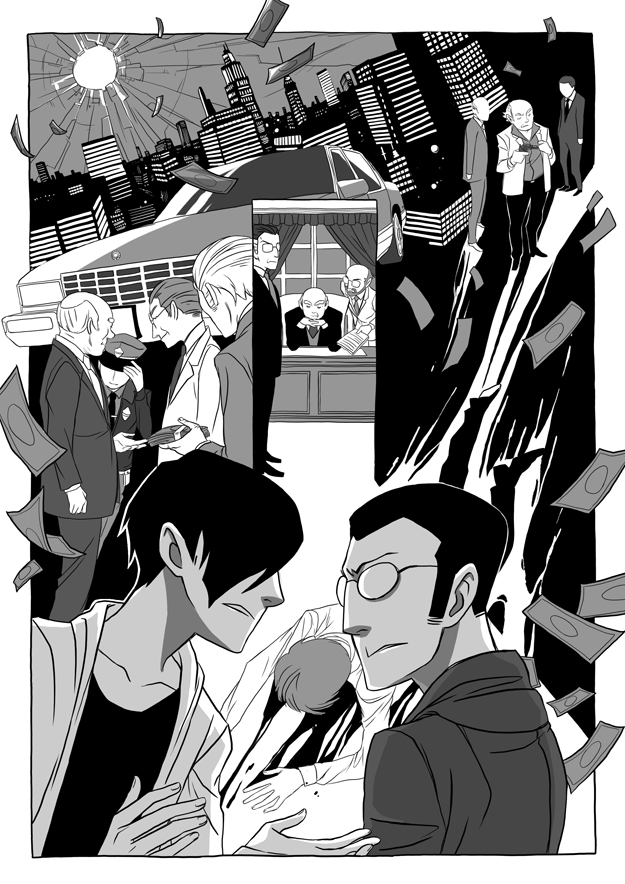 "If you're a fan of intrigue, drama, stories about the unbreakable bonds of friendship and family, and lots and lots of gangsters, Fishbones is definitely something you should take a look at. While it's still in the early stages of the story, it's obvious that Ferris and Demos are in for a lot of dangerous shenanigans, and I look forward to seeing their steady descent into the world of the mob (hopefully peppered with occasional shootout, a girl can dream!) Either way, Fishbones is a snazzy, engaging, and suspenseful read that is only just beginning. However if you're impatient and want to be spoiled, the whole thing is available as a novel for downloadable purchase through Ms. Cho."
- Webcomics Weekly
Funds from this Patreon will support the artist, Isko, for all the time and incredible effort that goes into drawing each page. Pledges are per update, helping us focus on putting the comic out regularly and on time. Thanks so much!