Fly Better
is creating an informative weekly X-Wing Podcast
Select a membership level
Fly Better Recruit
Skreeee! Welcome to the squadron!  You are entitled to a standard issue Fly Better Rations approximately every quarter.  This includes:

-x1 Unique Item
-x2 Acrylic from our current run
-Access to Discord Chat

Includes Discord benefits
Fly Better Journeyman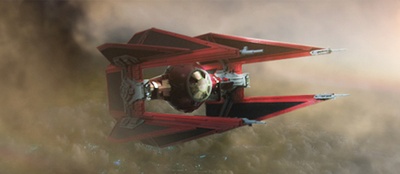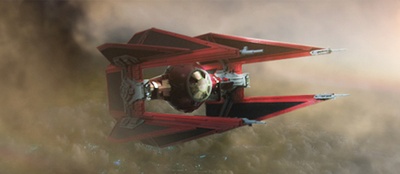 You've flown a few tours and when you're on your game can hang with the best of them! Approximately every quarter you're entitled to bonus rations as well as access to precious intel as it releases!

-x1 Unique Item
-x4 Acrylic from our current run
-Access to Discord Chat + Suggestion Box 
Includes Discord benefits
Fly Better Ace
When you come up on the enemy scanners it's best that they just retreat.  You've run out of space on your ship to mark all your victories! You've earned our highest commendations and so approximately every quarter you get the best we have to offer:

-x1 Unique Item
-x6 Acrylic Token
-Access to Discord Chat + Suggestion Box 
Includes Discord benefits
About Fly Better
FLY BETTER
Due to our growth we've decided to re-brand to the Fly Better Podcast! Don't worry, we're still exactly the same content creators as we were before, and hopefully EVEN BETTER!
Thank you SO MUCH to all of our Patrons.  We are absolutely FLOORED by your support.

MOST RECENT UPDATE 02/12/21
Quarter 2 Rewards Coming Soon!
Fly Better Recruit $4 -
• x2 Acrylic
• x1 Card
Fly Better Journeyman $10 -
• x4 Acrylic
• x1 Card
Fly Better Ace $16 - 
• x6 Acrylic
•x1 Card
Fly Better Legend $25 -
• x15 Acrylic
• x1 Card
• x1 Special Template
Thanks for sticking with us!

A little over a three years ago my my squad mate Dee and I decided we wanted to start an X-Wing Podcast.  Little did we know that our small, somewhat narcissistic, bi-weekly show would explode into something neither of us could've anticipated. Originally called The Mynock Podcast, we began with low expectations, but eventually we blossomed into the beautiful power coupling sucking monster you see before you today. 
We've built somewhat turbulent relationships with a few of our fellow podcasters, while at the same time forging bonds that they'll be hard pressed to ever escape.
With the release of Second Edition we have fully committed to bringing you the best insights and discussion about X-Wing that we can.
However, we need some help...
TROUBLE IN THE MAW
First I want to extend a massive heartfelt THANK YOU to everyone who has supported us and listened to us over the past several years. During various tournaments around the country, I have countless people come up to me and say how much they love the podcast.  Honestly that's why Dee and I do what we do (other than the insane narcissism); it's all for you guys.
But life has a way of catching up with you, and unfortunately the podcast has grown so time consuming for both of us that we're having some trouble keeping it afloat. The hosting fees aren't too expensive, but they do add up.  Recording gear sometimes breaks, and software becomes a bit too obsolete, which requires fixing before we can resume the quality of podcast that we have set out to give to all of you.
Another thing we can't stress enough is the major major major time commitment it is to this show every week.  Dallas, Dee, and I spend quite a bit of time prepping (even if it doesn't seem like it).  On the technical side I spend countless hours on upkeep to ensure we deliver the best quality episode EVERY WEEK!
I'm quoted as early on saying that I didn't want to do a Patreon. I didn't want to leech money out of a community I love, or make them think that I "expected" anything out of them.  Circumstances have changed a bit. This is a call for support and aid, rather than a tactless ploy to steal all your monies.  It would be fantastic if the Podcast could generate at least a small sum so that we can continue to create top notch content.
WHAT GLORIOUS LOOT!

Here is a more detailed rundown of what we'll be offering as rewards for our Patrons. Our aim is to give you rewards that are both useful, and...well...super cool!
Quarter 1 Rewards Coming Soon!

MYNOCK RECRUIT
Skreeee! Welcome to the squadron! You are entitled to a standard issue Mynock Rations approximately every Quarter.
MYNOCK JOURNEYMAN
You've flown a few tours and when you're on your game can hang with the best of them! Approximately every quarter you're entitled to bonus rations as well as access to precious intel as it releases!
MYNOCK ACE

When you come up on the enemy scanners it's best that they just retreat. You've run out of space on your ship to mark all your victories! You've earned our highest commendations and so approximately every quarter you get the best we have to offer.
MYNOCK LEGEND
Stories and whispers about you abound in the galaxy. Your name is known in the outer rim for it's infamy. You are LEGEND.
We are all very very excited about X-Wing, and that excitement will continue to be reflected in the Fly Better Podcast.
Get excited. Thanks so much.
Keep checking out this spot for previews of future rewards we may be offering!
We will send a "Fly Better" Template set to a random patron every quarter in addition to their normal loot. The longer you've been supporting, the better chance you have of winning them!
4 of 5
Become a patron to
Unlock 17 exclusive posts
Connect via private message
Recent posts by Fly Better
How it works
Get started in 2 minutes