Focus with Faigy
Educate | Empower | Elevate
Select a membership level
Training for ADHD Coaches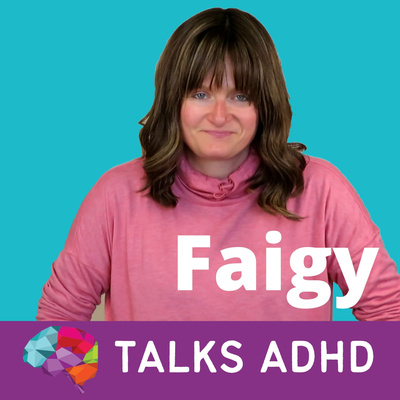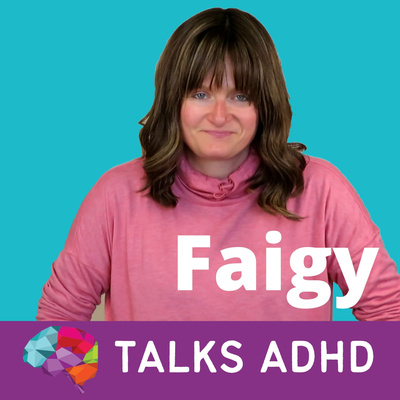 Hello and welcome to my Patreon page.
Have you graduated from an ADHD coach training program?
Or you may already be successfully coaching your clients, and you want to learn more  specific tools to support your clients. Or you may just be curious to learn more about my ADHD struggles and successes in my personal life.  Here are some classic ADHD excuses why you shouldn't sign up: "I will sign up later when I will have more time." Please put a date to that and stick to it. Or "Later when I can afford it." Really? Or "Let me have a look on the internet to see if I can find something better for cheaper." I can understand that. Or the best one, "I am not ready yet." What are you ready for and when oh when will you be ready already??? My dear friend if God has led you to this page, there is a reason for that. Don't fall prey to the ADHD overthinking and overanalysing trap, and lose this once-in-a-lifetime opportunity.  The only time that you have is today, right now, this very second. Still not sure? Just try it out and sign up for one month.  You can always cancel your subscription after the first month. I have done that for quite a few courses in my time.  Your journey will be fun, enlightening and empowering.  It's time to write your new story. I can't wait to welcome you inside the community. X Faigy and Co
Monthly themes and clear goal outcomes

Step-by-step process to build your knowledge

Fun and easy guided exercises that will expand your self-awareness

Guide sheets all set and ready for you to use with your ADHD clients

You will get to see "behind the scenes" and I will share my work processes with you

Detailed blog, audios and videos walking you through the process

Access to Patreon Members Only FB group
About Focus with Faigy
Welcome to my Patreon channel.
I am Faigy Liebermann. I have ADHD. I am a creative mum of 5 children who all have an ADHD diagnosis.
I am Pioneer, Trailblazer and a Visionary Disrupter.
I just happen to be a PAAC certified ADHD coach, author, and Udemy course creator.
I created this membership to give you the tools you need to set up your ADHD coaching practice with ease. You may already be a student of one of my online courses. You will find more in-depth tools plus you will have access to the pdf resources that accompany the courses. They are only available on Patreon.
You don't need to sign up for those courses to benefit from the resources in my Patreon Channel, though it will help you.
Check out the accredited courses here
https://bit.ly/udemyfocuswithfaigy
Recently, a certified ADHD coach confided in me,
"I still don't have any clients. It would be more useful if I did... I'm still unsure how to go about getting clients. You are right when you say that we're not prepared to have a business coming out of ADHD coach training school. There is so much to learn that it is sometimes discouraging."
Are you ready to learn how you can live with more ease and inner peace?
Are you ready to take ownership and responsibility for your life?
I can help you.
I have lived through many years of darkness and my own ADHD struggles. I have searched long and hard for the ADHD tools to unlock my ADHD, and to guide my ADHD children to discover their creative potential.
Searching for those answers has been one of the most difficult tasks of my life. I have found those answers. In my professional development courses, I have shared with you simple, and easy ADHD tools to share with your clients. 
An expert makes the subject sound easy. That's me! I have made complicated topics really really easy to understand. All the ADHD coaching tools and business content on this channel are so clear and simple that you can put the tools into action right away. 
Stop struggling. Stop trying harder. 
I can't wait to meet you inside Patreon.
$92.69 of $604.61
per month
Your goals are based on how much you earn on Patreon.
When I reach £500 per month, I'll start a special video series where I have a live online sesson and address a new topic every month. 

1 of 1
By becoming a patron, you'll instantly unlock access to 17 exclusive posts
By becoming a patron, you'll instantly unlock access to 17 exclusive posts
Recent posts by Focus with Faigy