Fondation Nicolai Art Humanisme
is creating Actions caritatives, Photographie, Peinture
Select a membership level
Soutien essentiel
Nous vous remercions pour cette contribution qui nous permettra de financer nos projets humanistes

We thank you for your contribution which will allow us to finance our humanist projects
Reconnaissance des contributeurs
Générosité affirmée
Vous nous touchez par votre générosité qui contribuera grandement à l'avancée de l'humanisme par l'art.

We are touched by your generosity which will greatly contribute to the advancement of humanism through art.

Remerciements aux contributeurs

Reconnaissance des contributeurs
Super donateur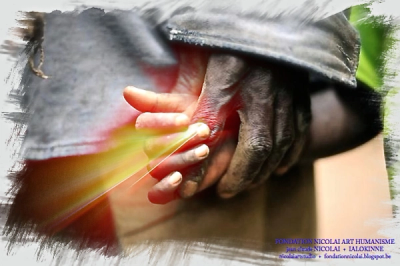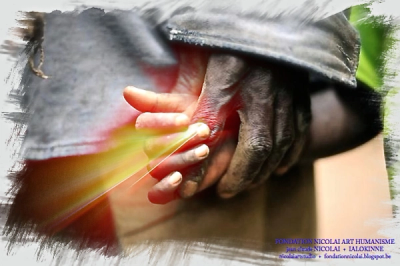 Merci, Merci et encore merci. Votre donation nous va droit au coeur.
Nous veillerons à rendre votre contribution très efficace.

Thank you, thank you and thank you again. Your donation goes straight to our hearts.
We will make sure that your contribution is very effective.

Remerciements aux contributeurs

Reconnaissance des contributeurs

20 % de réduction sur une oeuvre au choix
About Fondation Nicolai Art Humanisme
L'artiste peintre JC NICOLAI est le Directeur de la Fondation Nicolai Art Humanisme.
Cette fondation a pour but de venir en aide aux enfants dans la misère. « Filles et garçons devraient tous avoir les mêmes droits.
Pourtant, dans certains pays, ce n'est pas toujours le cas. Les « enfants-filles » sont en réalité l'AVENIR du monde.
La plus grande cause d'inégalité pour l'homme et la femme « jeunes » « de 16 à 30 ans » concerne la formation académique.

La Fondation NicolaÏ encadre des enfants déplacés aux vies bouleversées.
Nous les aidons à reprendre le chemin de l'école. Nous leur donnons des repas et mettons en place un environnement où ils se sentent en sécurité.

Les enfants doivent surmonter la détresse psychologique causée par les conflits, les déracinements. A terme le fait de notre engagement ne devrait pas seulement s'arrêter sur la misère, la pauvreté, … etc, mais bien sur l'HUMANISME.

Les oeuvres de
JC NICOLAI sont toutes vendues au profit de cette fondation. les revenus sont reversées en confiance pour la réussite du bénévolat social et associatif de l'Afrique. »

Le peintre Nicolai - Ialokinne vous remercie pour votre partenariat à son bénévolat .

Become a patron to
Get discounts to an online store
Connect via private message
Recent posts by Fondation Nicolai Art Humanisme
How it works
Get started in 2 minutes