A Forager's Guide to the Zombie Apocalypse
is creating foraging, herbal medicine, and survival lessons.
Select a membership level
Survivor
Survive the zombie apocalypse with my ebook, "A Forager's Abbreviated Guide to the Zombie Apocalypse". You'll also gain access to bonus posts and videos only for patrons.
Wanderer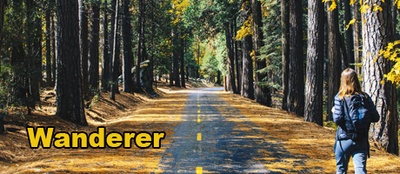 Not all who wander are lost. Want to wander into some extra content for just 1 more dollar?
At this tier, you get the e-book from the Survivor tier, plus another e-book, "An Herbalist's Abbreviated Guide to the Zombie Apocalypse".
Adventurer
Jump into the adventure with both e-books from the previous two tiers, plus an extra e-book collection of herbal formulas and recipes for preparing delicious wild edibles. 
About
Hey Howdy Hey, friends and neighbors! Are you interested in wild, edible, and medicinal plants? Do you want to survive the impending zombie apocalypse? Of course you do. And you're in the right place to do it. My name is Scott. I'm a forager (a member of the Association of Foragers), herbalist, survival enthusiast, and writer.
Join up with me as we explore the world of plants and prepare for inevitable zombie apocalypse. Yes, I'm mostly just kidding about the zombies. But zombies make things more fun, right?
This Patreon page exists to compliment my Facebook group, A Forger's Guide to the Zombie Apocalypse (
https://www.facebook.com/groups/zombieforagers/
). You'll find much of the same content here. But patrons also get access to extra videos, plant guides, and other goodies. Don't forget to check out the tier levels for even more benefits.
Don't let the zombies get you! Join up today!
And hey! Thanks for your support!
By becoming a patron, you'll instantly unlock access to 95 exclusive posts
By becoming a patron, you'll instantly unlock access to 95 exclusive posts
Recent posts by A Forager's Guide to the Zombie Apocalypse