Sarah Galvin
is creating ritual art from the living world, as a bridge to the unseen one.
Select a membership level
Ether
Thank you for your support and for sharing space with me!
From you're support you'll get access to Patreon-only updates shared here on this page.
Air
Adding some wind to my sails to help propel my creative projects further! 
Get early access to any film or audio related work I share by supporting this tier, or any greater tiers. Through vlogs & short films, to my Hearthside Stories audio tales I draw inspiration for these projects from my life here in Alaska and the different plants, animals, crafts & traditions, interwoven within it. 
- You'll also be able to view Patreon-only posts & Recieve a 10% off discount to the Forest & Fjord Webshop!
Fire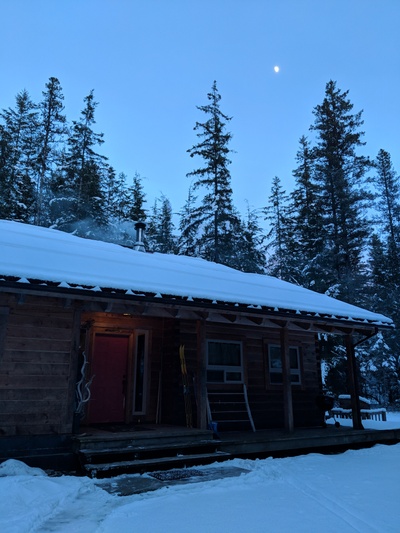 Fueling the creative fire & fanning the flame of my inspiration!
Supporting this tier grants access to any written & illustrated word weavings taking on various forms, like  recipes, skill based tutorials, herbalism techniques, wild foraging tips, poems & prose; whatever has been inspiring me and I feel called to share. This tier is delivered  as a downloadable PDF. 
For those that are consistent Patrons 4 times a year you'll receive a physical copy of the Seasonal Ritual Replenishment Guide.
- You also get access to any visual or audio art shared under the previous tier, as well as Patreon-only updates & the 10% off discount code to the Forest & Fjord Webshop!
About
First of All, Welcome!
My name is Sarah Galvin. I'm an avid writer, herbalist, photographer, and storyteller. I'm based out of Alaska where I live in the forest on a foothill overlooking the sea, surrounded by mountains, the ancient blue gleam of glaciers and living plumes of visiting mist. I own a business called
Forest & Fjord
where I sell bio-regionally based herbal skin care products, photo prints of my photography and one of a kind handmade crafts.
About Me
My passion resides in finding peace and relationship within the seen and the unseen throughout this walk of life. I find purpose in restoring resiliency within our modern lives through an enriching connection to the natural world we are all intrinsically apart of. I find meaning in the everyday by creating ritual within the mundane. By finding the means of magic potential throughout the chores and tasks required in simple rustic living and the varied aspects of our existence.
My practice is informed by the different phases of my life, from my experience in farming + permaculture to living in the remote Alaskan wilderness, through my studies in History, Herbalism, Traditional Skills, Ancestral Nutrition and the elemental wisdom of Ayurveda & Traditional Chinese Medicine. I've created this Patreon to help support me to share the art I do, and to also be able to explore new avenues of expression. Within this space I share my inspiration and a down to earth perspective on ritualizing the everyday with my Patrons through cues from the world around me and my own life.
Why Patreon?
Patreon is a way for you to support me in producing and sharing my art by subscribing to anyone of my tiers. You're support also gives you access to various offerings: like deeper glimpses into my life through vlogs, blogs and regular updates, monthly rewards in the form of: audio stories, downloadable PDFs on a holistic range of topics, and handmade artisan limited edition wildcrafted & homegrown botanical items sent to your home. Through all my offerings my aim is to share earth based aids to deepen your own ritual practice and to support you in the steps you take while walking your own personal saga. To explore the benefits click through my tiers and read their descriptions.
For questions regarding Patreon or if you encounter any problems with the sign up process send a message to their team by
clicking here
. If you have any questions specifically about my page, tier benefits or any content, please email me at
[email protected]
Thank you!

Recent posts by Sarah Galvin
By becoming a patron, you'll instantly unlock access to 16 exclusive posts
By becoming a patron, you'll instantly unlock access to 16 exclusive posts