Forever Amber
is creating Blog posts
Select a membership level
Behind The Scenes
Take a look behind the scenes of a full-time blogger and "influencer", with: 

* Instagram out-takes.
* Behind-the-scenes news and other info.
* Exclusive photos that you won't find anywhere else online.
Things I Shouldn't Say on the Internet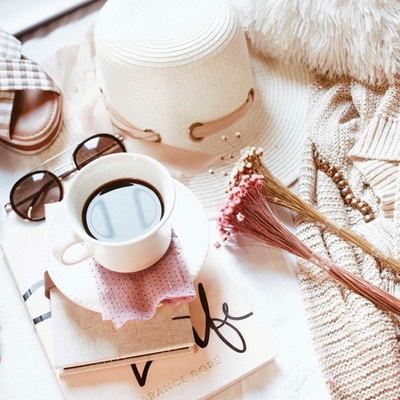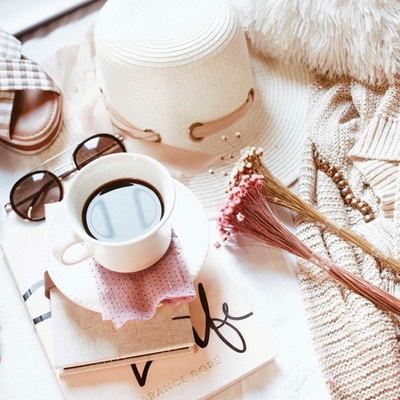 In addition to everything described in tier 1, subscribers to this tier will also get access to my library of 'secret' blog posts, in which I share some of my biggest secrets. These are the posts I'd never publish on the blog itself, because they're just too embarrassing / sensitive, or otherwise have the potential to get me into trouble. Find out things like:

- What *really* happens behind the scenes of an Influencer photocall, and how attending one was possibly the most embarrassing events of my entire life.

- Why we've been forced to install CCTV around our home, and what we're afraid of.

- What happened when a well-known blogger tried to bully me online.

...plus exclusive new content, which you'll only find here.
The Secret Diary Project
I started keeping diaries when I was 11 years old: you can read the first one
here
, in fact.
Those early rambles about my life, my thoughts, and how I was TOTALLY going to become a world-famous show jumping star one day, started a habit which I've never been able to break: and which, in 2006, led me to start
my blog
– which was basically a continuation of all of those paper journals I'd been confiding my deepest, darkest secrets to for most of my life.
The blog became a business, and now I spend my days writing about my life, and getting paid for it: a career I know my 11-year-old self would've thought was almost as cool as that of "show jumping detective" – which is what I
thought
I'd be doing by this point.
Blogging might have replaced journaling as my main creative outlet, however, but I still have all of those journals: a box full of them, in fact, going all the way back to my childhood. I've spent the last few years wondering what on earth to do with them all, and one night earlier this year, the answer came to me: if my diaries were the precursor to my blog, then I might as well make them a part of it, by transcribing the entries, and making them a part of the story I've been telling here for the last ten years.
So that's what I'm doing.
This section of my Patreon contains my not-so-secret diary entries. Over the coming months, I'm going to go through all of those paper journals, transcribe the bits I think are worth keeping, and get rid of the rest. As much as I'd love to be able to share the entire story, I know that's not going to be possible: some things are just too personal to be published on the internet, and other stories (the ones which involve other people) are not mine to tell. I will, however, do my best to tell my story, in my own words, just as it was written all those years ago – no matter how boring or embarrassing it gets.
On that subject, if you do decide to subscribe to this tier, I hope you'll cut my younger self some slack: bear in mind that the person who wrote these entries didn't expect them to be published, so she (er, I, rather…) didn't write with an audience in mind, and didn't worry too much about whether they were actually interesting or not. I mean, they probably WON'T be, for the most part, let's be honest. That's not why I'm doing this, though: I'm doing it because I've spent most of my life telling my story, in one form or another, and it suddenly occurred to me that I'd like to have it all in one place.
A quick guide to the secret diary…
As you read these posts, please bear in mind that:
01. These are real diaries, and were written a long time ago: I'm no longer the same person who wrote them!
02. For the sake of authenticity, grammar and spelling is (mostly) as in the originals, so there will be plenty of mistakes: no need to point them out!
03. Most names have been changed to protect the innocent (or guilty, as the case may be…)
ALSO!
As this is my most expensive tier, subscribers to The Secret Diary project also get access to all other Patreon content: enjoy!
About Forever Amber
Hi, I'm Amber.

When my husband was
diagnosed with kidney failure
, I started a blog, and
found my tribe
: the introverts, the over-thinkers, the anxious girls… they were all out there on the internet, and talking to them through my blog helped me feel a little bit less alone.
Over a decade later,
Forever Amber
has been ranked amongst the top lifestyle and parenting blogs in the UK (Vuelio,
HIBS100
,
Feeburner
), and has a dedicated following, both on the blog itself, and on social media.
There's one problem, though: it's hard to be truly honest online when you don't know who's reading: which is why I started this Patreon. 
The thing is, I've been described as a
fashion blogger
, a
mummy blogger,
a
lifestyle blogger
, and "a total drama queen," (That was my husband, btw…). Mostly, though, I'm a storyteller – and here on Patreon, I'm sharing some of the stories I've never told before. These are the slightly more personal, possibly-controversial, more in-depth stories that I've always hesitated to post on the blog itself, and they're available exclusively to all Patreon subscribers.
Whichever tier you choose to subscribe to, your support will help keep my blog, ForeverAmber.co.uk online, and allow me to continue to create free content for my readers there: every penny helps, so thank in advance for reading!
By becoming a patron, you'll instantly unlock access to 70 exclusive posts
By becoming a patron, you'll instantly unlock access to 70 exclusive posts
Recent posts by Forever Amber
How it works
Get started in 2 minutes