Forja
is creating metal music
Select a membership level
Baliga Balaga Oficial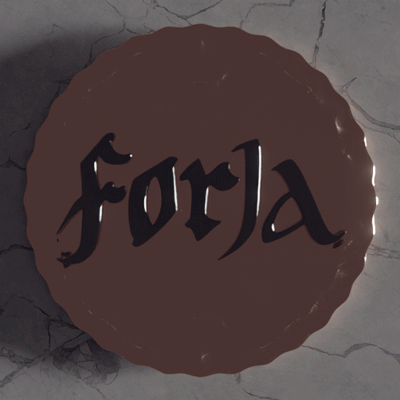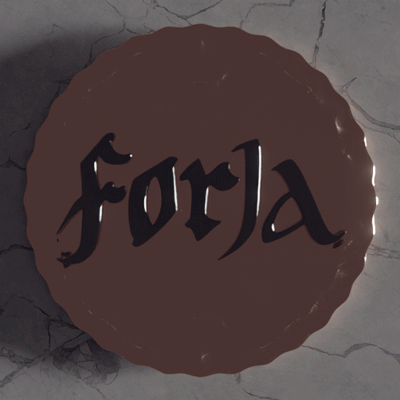 --CAT--
Contingut audiovisual exclusiu per patreons (videos de concerts, dels nostres viatges, assajos, entrevistes, demostracions, explicacions, etc...)
--ESP--
Contenido audiovisual exclusivo para patreons (videos de conciertos, de nuestros viajes, ensayos, entrevistas, demostraciones, explicaciones, etc...)
---ENG--
Exclusive content for patreons (live videos, from our trips, rehersals, interviews, explanations, etc...)
Behind-the-scenes content
Forjador Oficial
--CAT--
Per només 3€ al mes oferim:
Contingut audiovisual exclusiu per patreons (videos de concerts, dels nostres viatges, assajos, entrevistes, demostracions, explicacions, etc...)
Descàrrega digital dels nostres treballs
Accès anticipat a futurs treballs, videos etc...
Descompte en el nostre merch, obté els nostres productes a preu de cost o similar
--ESP--
Por solo 3€ al mes ofrecemos:
Contenido audiovisual exclusivo para patreons (videos de conciertos, de nuestros viajes, ensayos, entrevistas, demostraciones, explicaciones, etc...)
Descarga digital de nuestros trabajos
Acceso anticipado a futuros trabajos, videos, etc...
Descuento en nuestro merch, consigue nuestros productos a precio de coste o similar.
--ENG--
We offer only for 3€/month
Exclusive content for patreons (live videos, from our trips, rehersals, interviews, explanations, etc...)
Free digital download of our albums
Early acces to future music, videos, etc...
Great discount in our merch, get our products at cost price or almost.
Behind-the-scenes content
Mestre Forjador
--CAT--
i per 5€ al mes:
El mateix que al Forjador Oficial
Mostres de material en progrés
Entrada gratuita als nostres concerts*
* Segons el tipus de concert

--ESP--
y por 5€ al mes:
Lo mismo que en Forjador Oficial
Muestras de material en progreso
Entrada gratuita a nuestros conciertos*
*Según el tipo de concierto

--ENG--
finally for 5€/month:
Same as Forjador Oficial
Samples from in process material
Free access to our shows*
*Depending on the show
Behind-the-scenes content

Free access to our shows!*

Work-in-progress updates (digital)
About Forja
Benvinguts al Patreon de Forja!
¡Bienvenidos al Patreon de Forja!
Welcome to Forja's Patreon!

--CAT--

Forja som una banda de Metal en català, portem en actiu des de 2012 i des de llavors hem tret diversos treballs discogràfics, videoclips i realitzat diversos concerts tant dintre com fora del nostre país.

Volem continuar creixent i per això demanem la vostra col·laboració en forma de patronatge, per poder invertir cada euro de les vostres aportacions a millorar els nostres continguts i arribar tant lluny com ens sigui possible.

Gràcies! T'esperem!

--ESP--

Forja somos una banda de Metal en catalán, llevamos en activo desde 2012 y desde entonces hemos sacado diversos trabajos discográficos, videoclips y realizado diversos conciertos tanto dentro como fuera de nuestro pais.

Queremos seguir creciendo y por eso pedimos vuestra colaboración en forma de patronage, para poder invertir cada euro de vuestras aportaciones a mejorar nuestros contenidos y llegar tan lejos como nos sea posible.

Gracias, ¡te esperamos!

--ENG--

We are Forja, a catalan Metal band, since 2012 we've released some albums, music videos and offered shows inside and outside our country.

We want to continue growing up, a that's why we are asking for your patronage, so we'll use every single euro from your pledges for improve our contents and get as far as we can go.

Thanks! We are waiting for you!


Quan arribem a 10 mecenes, establirem un ratio de publicació de mínim 1 cop per setmana.
---
Cuando lleguemos a 10 mecenas, estableceremos un ratio de publicación de mínimo 1 vez por semana.
---
When we reach 10 patreons, we'll stablish a post rate of at least 1 day a week
1 of 1
By becoming a patron, you'll instantly unlock access to 4 exclusive posts
By becoming a patron, you'll instantly unlock access to 4 exclusive posts
How it works
Get started in 2 minutes