Fossillocator
is creating a Mineral of the Month Club
Select a membership level
Mineral of the Month (US only)
Every month you'll receive a mineral specimen and an information card about the mineral. 
- The mineral will be small, less than an inch across, but will be very interesting and probably pretty shiny. 
- Examples of some line ups: Topaz from Utah, Smokey Quartz or Amazonite from Colorado, Herkimer Diamond Quartz from New York.
- The information card will tell about the mineral, some history, and have information about the locality. 
- Includes shipping within the US

Pictured is a 1 cm Herkimer Diamond from NY that I might send. 
Mineral and Gem of the Month (US only)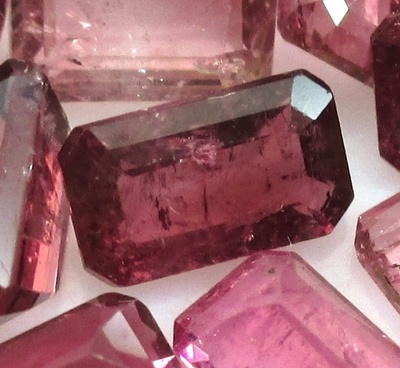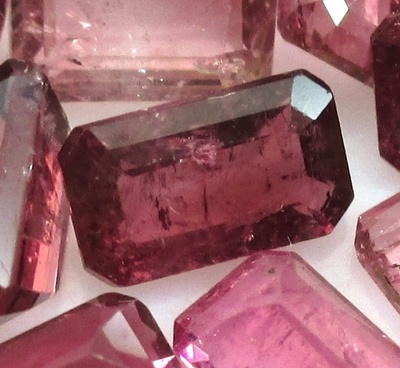 First, you get the mineral of the month. 

In addition to that, you get a gemstone or a cabochon!
- Every month you'll be mailed a faceted gemstone, or a polished cabochon.
- Gemstones will vary in size, ranging from 5 mm to 1 cm, from 0.2 cts to 3+ ct. This is a wide range because the variety of sizes based on value. A nice emerald 5 mm wide is worth the same as a 2 cm amethyst. I'll send you something interesting. Gemstones include Topaz, Amethyst, Citrine, Emerald, Ruby, Sapphires, etc. 
- Cabochons will also range in size from 1 - 3 cm and weigh up to 20+ carats. Same thing, size ranges depend on the original value. Cabochons will include opal from various localities, turquoise, and a variety of polished stones. 
- Short information card will be included with each. 
- US Shipping included. 

* The Tier picture shows a 5 x 3 mm pink tourmaline I might send.
Curated Specimen of the Month (US only)
First you get the mineral and gem of the month.

In addition, you get a very nice mineral specimen that's worthy of display!
- This will be a sizeable specimen, ranging from 1 to 4 inches across. 
- The specimen will be showy, you can have it on your desk or in a display cabinet. 
- Included a label with background information about the mineral and locality. 
- Based on your preferences. Do you like a certain color? Do you like a certain class of minerals? Do you want shiny? Let me know. 
- Potential specimens include: nice Amethyst clusters from Uruguay, Large smokey quartz from Brazil, Pyrite cubes in matrix from Spain, Fluorite clusters from New Mexico, etc. 
- Includes shipping within the US

Pictured is a 4 cm grape agate from Indonesia that's a possible candidate. 

About Fossillocator
Hi,

Many of you know me as Fossillocator on twitter, but I'm also a mineral locator. I wrote the book 50 State Fossils and have an upcoming book on 50 State Gems and Minerals. I decided to start a mineral-of-the-month club to help people build their mineral collections at home. I will write up and include educational information with every specimen to help people learn more about the history of minerals and gemstones.

Currently only shipping to the US only.
By becoming a patron, you'll instantly unlock access to 1 exclusive post
By becoming a patron, you'll instantly unlock access to 1 exclusive post
Recent posts by Fossillocator
How it works
Get started in 2 minutes