Not-Poignant/Pia Foxhall
is creating the Fae Tales Verse (original adult fantasy erotica and romance)
Select a membership level
Ash Tier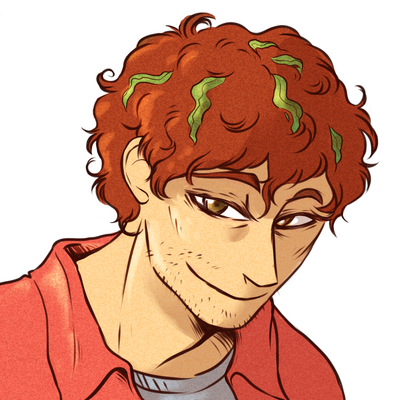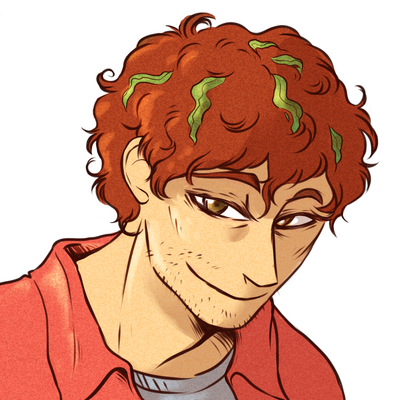 Ash Tier –  Access to the Patron Activity feed and my sincere thanks for your support, and the knowledge that you are supporting the Fae Tales Verse and other original works, and helping a writer with some difficulties to survive!  
Gulvi Tier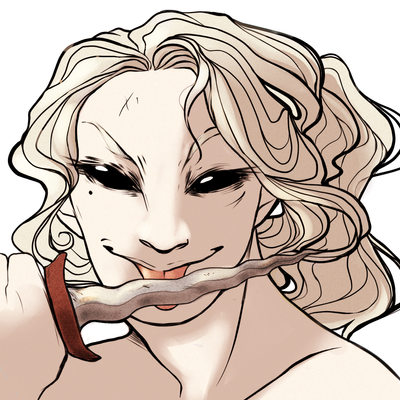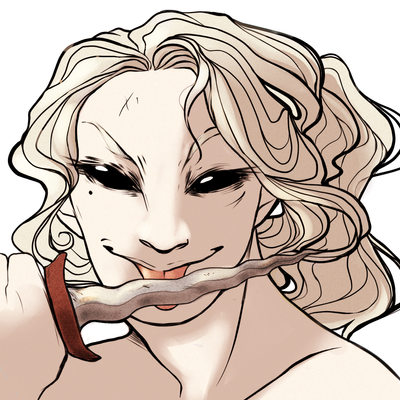 Gulvi Tier –   Access to a chapter/director's commentary per month, and occasional writing tips or thoughts on writing and the writing process.  
Augus Tier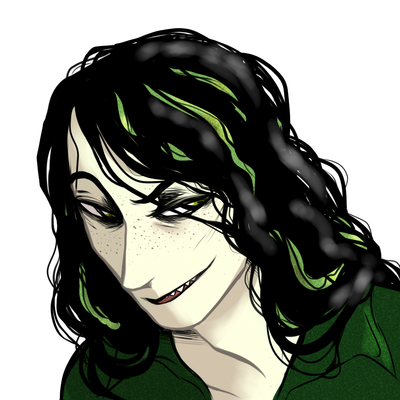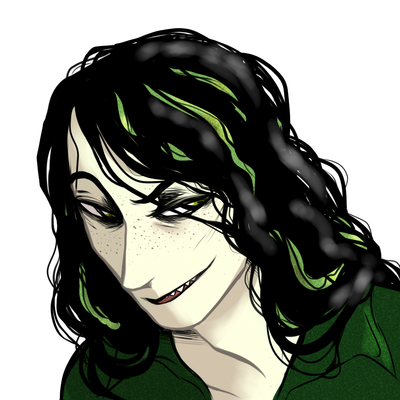 Augus Tier –   Early access to new material! This might include excerpts, entire chapters of AUs or canon work, ongoing original material for self-publication, short stories and more. You can expect about 2000 words of early content a month. Includes previous pledge rewards.

About Not-Poignant/Pia Foxhall
STATUS:
Falling Falling Stars
is ONGOING
Book 3 The Ice Plague
is on HIATUS (February 2021)
The Gentle Wolf (Perth Shifters 2)
is AVAILABLE (nominated for a Tin Duck award for best long work, Western Australian Science Fiction Foundation, 2021)
Book 2 The Ice Plague is COMPLETE
Book 1 The Ice Plague is COMPLETE
Blackwood (Perth Shifters 1) is AVAILABLE
The Spoils of the Spoiled is COMPLETE
WHAT IS The Fae Tales Verse?
The Fae Tales Verse is a collection of original stories, set in a world of fae, fairytale and mythological characters (some you may recognise, like Gwyn ap Nudd, the Nain Rouge or the Each Uisge, and others are invented, like Mikkel, Terho the Mouse-Lad and The Nightingale). These stories are predominantly fantasy male/male erotica and epic fantasy erotica varying in explicitness, from those that deal with BDSM and dark themes, to those that are completely non-explicit and don't focus on romantic or sexual relationships at all. The characters are always queer, some are pansexual, some are homosexual, some are asexual etc. There is always a strong leaning towards careful characterisation, and plots that centre on character development and growth. The sex scenes are long, and the hurt/comfort is real.
We mainly follow Augus Each Uisge, a predatory Unseelie waterhorse, and Gwyn ap Nudd, a somewhat overzealous War General who has experience at being King of the fae; he's a hero who needs to learn how to be less of a hero. Unfortunately for them (and fortunately for us), they have a habit of getting into all kinds of chaos that creates general mayhem for a lot of the fae world and each other. Also they make out. Rather a lot.
The Fae Tales Verse
and
Fae Tales: Alternative Universes
(also known as Fae Tales AUs) already features stories such as:
Game Theory
(needs editing to be completely original),
The Court of Five Thrones
,
Deeper into the Woods, The Wildness Within, Strange Sights, Quid Pro Quo, The Spoils of the Spoiled, The Nightingale and Terho the Mouse-Lad
along with several other short-stories, an ongoing epic fantasy novel called
The Ice Plague,
and other spin off Fae Tales stories that will focus on new characters.
How often do you update The Fae Tales Verse?

Over several years, I've learned a lot about my writing. I like to update regularly, and I produce about 250,000-400,000 words a year (this is a conservative estimate). I charge per chapter instead of per month, so that if I have a bad month due to health, you won't get an out of pocket expense! I'll also cap charging at three chapters, so if I have a bonanza month, you wouldn't get an unexpected charge!
I will generally try and produce two chapters a month, which might be a good thing to keep in mind when you're thinking about how you want to pledge. I also let people know how the writing is progressing
on my Tumblr account!
But I have been consistently posting new material for over five years, and have logged over 2 million words of original work in the
Fae Tales Verse
in five years! That is all currently freely available. You can definitely
try before you buy.
There's even
a reading order!
Why should I pledge?
Firstly, it can be difficult to get niche epic fantasy with explicit erotica elements that run along BDSM themes published – which is why most authors in this arena go into self-publication or indie-publication. Additionally, I have elements of my writing which readers very much enjoy, which traditional publishers can sometimes steer away from because it doesn't always fit the parameters of what is easy to market, publish, or sell (such as a single story which is 425,000 words in length!) I know folks enjoy it, since the serial format allows you to see very quickly what readers are responding to and what they want - the 'Faedom' consists of fanartists, animators, cosplayers and more. The Patreon account enables me to give folks like yourself who might be willing to contribute a dollar per month, to get a serial that is a little different to anything else out there.
Additionally, it's very difficult for many authors and artists to support themselves long before they can ever officially publish works through any channel! I am on a Disability Support Pension in Australia, and have a rare, incurable genetic cancer syndrome called SDHD PGL1 or Hereditary PGL PCC (fun, huh?). In the past this was 'under surveillance' but in 2018 I underwent head/neck radiotherapy for two tumours (Thelma & Louise), and am under constant surveillance which entails a lot of MRIs / CTs and occasional PET scans etc. Your patronage not only ensures greater peace of mind for myself while I create, but helps my quality of life overall. Ideally, I'd like to come off the DSP through my writing one day – sites like this are a step in the right direction. Even if it doesn't happen, every little bit counts.
What's your background in writing?
I am published in short stories under the name Pia Van Ravestein (Science Fiction / Fantasy), and while not specifically relevant to writing, I am also a published Aurealis nominated artist under the name Pia Ravenari, and have done book covers for authors like Juliet Marillier, and internal illustrations for books like
She Walks in Shadows
, which won the 2016 World Fantasy Award for Best Anthology. I am an award-winning short-story writer. I have a completed university education in creative writing, script-writing and technical writing, and have experience as an editor and beta of published novels, including having betaed works for Aleksandr Voinov, Stephanie Gunn and Lane Swift. Of course, since you're getting raw material in its early stages – some of this work will need some polishing (though it does go through edits and betaing before it comes to you!) – when I move to start releasing works as books; they will be going to editors and other professionals in the industry, to make sure you're getting the best possible quality.
Why do you do it this way, instead of publishing books?

Now, happily, I do publish books!
But they so far will come second to serials, for a variety of reasons.
As to the original serials on AO3, I do it because it's a lot of fun! It straddles the line between original fiction and fandom format (the serial format). On AO3, I'm not bound to the same censorship found on Amazon and other publishing sites, which are particularly brutal to BDSM and some of the other themes I write. Serials are a liminal writing world where anything can be explored, without it necessarily having to be 'trending' in traditional publishing. I'm not bound by constraints relating to wordcount or formula or people only wanting books they can read on a lunch break or 'the number/length of sex scenes' or the many other rules that make up the more mainstream publishing world. I have nothing against these rules and I like writing to them as well, I just
really
enjoy the serial format, and I know some of you do as well.
How often am I charged?
You are charged
per chapter, to a maximum of three chapters a month, even if I release more.
This means if you pledge $2.00 per chapter, with no cap, and I post four chapters, then you'll pay $8.00. If you pledge $6.00 for one chapter, with a cap of $6.00, you'll only ever be charged $6.00 for that month even if I post multiple chapters. Payments are processed at the end of the month.
This is not a single donation site like Kickstarter, the idea is that you offer a smaller pledge to offer regular subsidised income for a creative person like myself. However, if you can only afford a single donation, you can do this too! Just select that option instead.
No matter how many times I update, you will only be charged your capped pledge amount! It's direct debited at the end of the month, and you can pull out at any point. You can also change your pledge amount – higher or lower – as your life dictates! This is meant to work
for you,
so do whatever feels comfortable.

Credits:


Banner artwork by
Sulamoon / Ursula Dorada
Banner design by
Dani from The Dream Argument
Description illustrations (i.e. the ones in this part) by
Djinngin
Pledge Icons by
Morbidlizard at Tumblr
$535
-
reached!
per chapter
At this threshold, I'll commission three artists for various Fae Tales pieces for all of us to enjoy. Let's vote on an entirely new AU idea! It'll either be a oneshot, novella or series, depending on how inspired I am by it, but you'll get to pick the theme!

10 of 10
By becoming a patron, you'll instantly unlock access to 267 exclusive posts
By becoming a patron, you'll instantly unlock access to 267 exclusive posts
Recent posts by Not-Poignant/Pia Foxhall
How it works
Get started in 2 minutes