Francis Wade at 2Time Labs
is creating Breakthroughs in Time-Based Productivity
Select a membership level
L1 - Notebook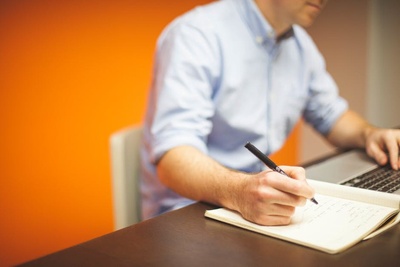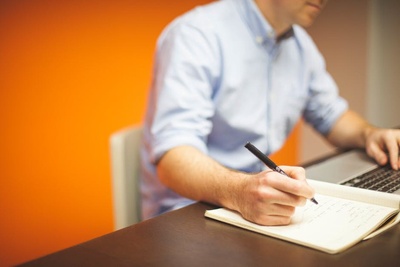 I'm SO grateful! 
You receive a free text and audiobook of the second edition of Perfect Time-Based Productivity worth $39. 
I'll also send you my latest content related to time-based productivity, via your free membership in the Mighty-Taskers Community.
https://mightytaskers.ScheduleU.org
L2 - Beaker
Giving Thanks!
At this level, you are are making an important contribution to the work at 2Time Labs.
You receive:
1. A free pass to the Rapid Assessment Program worth $59. This item is currently on sale to the public.
2. A discount to the All Access Pass from the Task Management & Time Blocking Virtual Summit. It's worth $249 and you receive it for only $49.
3. You may also attend the MyTimeDesign Plus Training at a 50% discount. The training is in Beta development at the moment but should be released soon.
Includes
All items at lower levels
Early and/or immediate notification of upcoming content
Free pass to the Rapid Assessment Program
A discount to the conference All Access Pass
A discount to the MyTimeDesign Plus+ Training when it becomes available.
L3 - Microscope
Your contribution makes a tremendous difference.
We will work together remotely to complete a full evaluation of your current skills, covering the 11 Fundamentals and 2 Executables. Then, we derive a simple plan of action you can execute with my support via monthly emails for a year.
Includes
All items at lower levels
Personal Coaching by Zoom of at least 2 hours per quarter, or 8 hours per year.
About Francis Wade at 2Time Labs
Hi, I'm Francis Wade and thanks for coming to explore the ways 2Time Labs can do more to serve you.
I'm here on Patreon because I love and believe in the work I (and others) have done here since 2007 -  
making time-based productivity easy forever.
Who are the "others"? Well, lots of folks have given freely of their time - giving feedback, moral support or by being a guest writer or editor, for example.
Up until now, the main way I have funded the Labs' activities has been via live programs and books offered here in the Caribbean. Fact is... I'm not a great salesperson, and this is a small market. A long-standing recession hasn't helped.
By contrast, I love focusing on the expansive nature of the work which lies at our core purpose. As you probably know, 2Time Labs is in the business of creating breakthrough ideas in time-based productivity. We dwell on the intersection of several fields which usually don't play nicely together: psychology, operations research, philosophy, adult learning, physics and business management. The ideas in these fields inspire us to produce a consistent stream of content.
What sets us apart is our reliance on academic research and our own data collection, versus anecdotes and cliches. It's all laid out in my book, 
Perfect Time-Based Productivity
,  where we cite the research of over 200 academics. It also shows up in the content I produce - 
here's a link to some of it, plus a brief snapshot below.


(This year,
Unfortunately, inter-disciplinary fields receive little academic funding. As a result, there are few conferences, journals, corporate centers or university labs devoted to the topic of time management. It's all a bit strange because every functioning adult uses these methods every day. They must be confronted because there are more demands on your time than ever before, courtesy of mobile computing, new channels of information and the continuous flow of apps and gadgets.
The end result is a huge and sad disconnect between quality researchers and regular people. Popular authors use (or share) don't refer to them, and the best stuff gets lost in academia.
It's not what the best research labs at Google, Microsoft or Xerox perform. As an alum of AT&T Bell Laboratories, I remember what it was like to bring the practical and academic worlds together to produce great ideas. The organization boasted a number of Nobel Prizes as a result.
When these two worlds come together, the results can be quite innovative. 
Here's an example
 of an interactive simulation we put together for time advisers: coaches, professional organizers, consultants and trainers in time-based productivity. (To hear/view, you may need to use the 
Adobe's Flash Player Projector
.)
If using research to produce more interactive content like the one above makes sense to you, I invite you to support the work I'm doing. While I can't promise a famous international prize at the end, I can provide you with an absolutely unique experience:
1. You will hear (and learn)
stuff you have never heard before
via early access to new breakthrough ideas in our Patreon-only content.
2. You will be able to
contribute insights and advice,
 and know that your input has been heard.
3. You will feel like you are
making a difference
. Your patronage will help fund free teaching here in the Caribbean. Plus, I'll be able to produce more interactive content for a global audience, and travel to locations around the world to share our ideas 
4. You will have
fun, be engaged and even entertained
as you travel with us on a journey of ups and downs!
I will report them as they take place, so you can see very clearly where your patronage is going!
Want to be a supporter? Go ahead and fund 2Time Labs and the work we're doing. I'd personally appreciate it.

Click one of the Rewards on the right of this box to get started.
Become a patron to
Connect via private message
Recent posts by Francis Wade at 2Time Labs
How it works
Get started in 2 minutes