Fraser Mack
is creating original songs/song tracks and original & cover music videos
Select a membership level
Living in a Moment of Time
You are here and supporting me, thank you. Even just a dollar a month will make a difference. You'll get
 - patron-only feed where the community chats and talks about music 
- notified when new content is about to released.
- once I have 50 subscribers, all my Patrons will have access to my new monthly podcast 

Smoke Beneath the Sky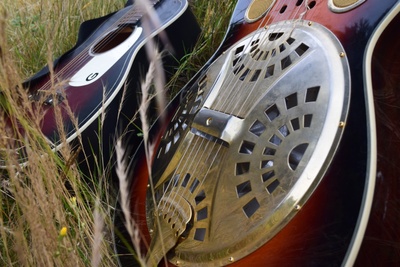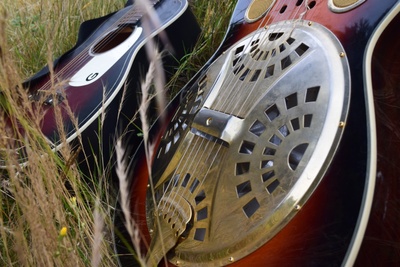 Here you'll get everything above... plus 
 - mp3 of every new original I release on YouTube 
 - Your name will be listed as a sponsor at the end of my monthy video's



About Fraser Mack
First and for most... Thanks for checking out my page and supporting me! Anything you can do will always help, even if that is just leaving a comment!

Down the right side you will see the rewards for your subscriptions!

Now a bit about me.
Forged in the fire of the Strath na Salag, born in Aotearoa New Zealand I began my journey on this world. I've been around animals all my life having been raised on the farm. Being the youngest of 3 brothers and a sister, its kinda like I had 4 extra parents. I never really had music around me, thats to say anyone who played instruments but my mother and father had a vast music collection. After watching 'School of Rock' (believe it or not), I picked up some drumsticks, but soon moved to guitar after I heard my eldest brother playing a Bruce Cockburn song. So, thinking to myself it was possible to play like Bruce Cockburn, I became obsessed with the guitar like I never have done before.

For 8 years there has not been a day gone by that I don't play the guitar. I was happy enough being a closet musician, playing to entertain my bedroom walls. But then it happened... My First Gig. I now had a new obsession and it was performance. I have managed to make music into my career, playing in as many Pubs, Cafes, Wineries, Festivals and Private Functions as I can through North Island of New Zealand and parts of Australia. The way I feel when I perform, and the way I make my audiences feel... well, nothing else I have done can compare to it. When you have an awesome crowd - a crowd that ROCKS! I found I was making an impact on peoples lives, and that was rewarding.

I want to keep sharing my passion with others and grow my audience for original music. If you are a fellow muso or someone who appreciates good music you have come to the right place. When people mention money, I know It can be hard to offer a helping hand. If you have got this far and you can't afford to help me with money, a simple like or subscribe or comment in youtube or facebook will help me more than you will know.

$1 a month may not seem like much to help my cause, but you will be helping me meet my monthly expenses. If you seen me play guitar, you would know I go through a lot of strings, and a good set of strings aint cheap. Now at my gigs a lot of people offer to buy me beers. I don't drink alcohol, so if you would like to show your appreciation for a gig you've seen, instead maybe subscribe for $5 a month and you'll get all the bonuses listed for that tier! You were gonna buy me a drink anyway, why not have the bonuses too!?!

Don't worry, I'm not gonna take the 1 dollar a month, buy a plane ticket to Mexico and run away. The support you give me will enable me to produce more content. Once I have enough Patrons, I will be doing a monthly pod cast where I'll be interviewing Patrons about life, music and any suggestions that you may have.

I'm only a one-man team at the moment (with some support from family). So people who are able to contribute are making new content available for production as I can increase the size of team (video editing, graphic design, photography and studio-recording time). If I did not have your help, I could not maintain everything here.

If you would like to donate rather than subscribe to a monthly amount, just click on the "become a patron" button (top right) and choose to donate.

Thank you for your help, whether its as a Patron here, a subscriber on YouTube or a follower in social platforms like Facebook, Instagram or Twitter.

And lastly, you ROCK!!!!


When I reach 50 patrons, I'll start a podcast where I interview one patron a month. I'm very excited for this, It will give me more insight into what you guys are like and give me a chance to have a chat and hang out too!
1 of 1
Become a patron to
Unlock 41 exclusive posts
Connect via private message
Recent posts by Fraser Mack
How it works
Get started in 2 minutes