Freedom Software
is creating Games
Select a membership level
Content feeling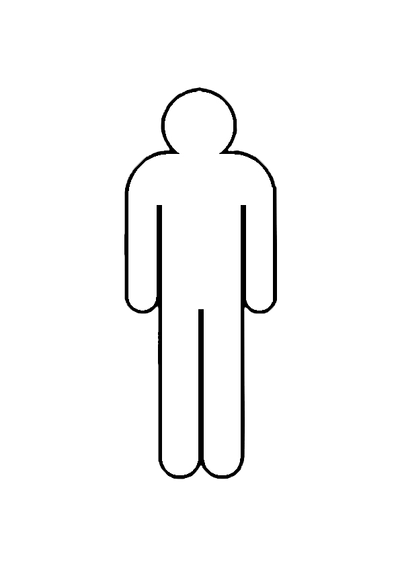 Patron-only posts and messages
Access to the latest content 1 week after release
Joyful feeling
Rewards from previous tiers
Patrons can vote
Immediate access to releases
Joyful and Happy
Access to previous tiers' rewards
Access to special content and special versions
Special recognition in all games
About
We are a company dedicated to many different IT services, from support to development of various types of software. Our biggest dream though is to become a game developer and create high quality games for everyone's enjoyment.
The reason we chose to start a Patreon page is because the resources needed to create games, even small games, are sometimes too much to carry alone. We hope you as the community will support our dream so that we can supply you with awesome games.
Our first game is called Virtually Real Life:
"Reality. A term concocted by creatures to give worth to their version of reality...But what is reality if there are so many realities?"
What happens if a being of a 2D world is dragged into the virtual world of a 3D realm? The story follows our "hero" who was dragged into a world he/she barely understands, and has to survive and escape the demonic beings who brought our hero into this realm. Don't forget to try and save our hero's true love that was also dragged into this realm, or forget about true love all together, your choice.
You need to help the hero search this strange 3D world for clues about his/her lost true love and a way to survive and escape this world. Almost every item in every scene can be investigated and some need to be revisited to find all secrets and items to continue. Many secrets are just for fun, but some can alter the very existence of both our hero's world and this strange 3D world.
Help other beings who are trapped or betray them. Surrender to the demonic beings who can posses almost anything or resist them until the very "end". Oh, did I mention you need to find your true love, or you can just save your own hide.
We have a second game, The Core Message:
A massive undertaking to reach the core of a new galaxy. You and your crew found unknown materials and started to upgrade your ship to become one of the most powerful ever. While harvesting the new core materials you came across something even more unbelievable ...
The Core Message
.
The Core Message
has and will change everything for anyone who hears it.
Before you could finish the upgrades on you ship, a massive armada of ships appeared on the radar, weapons charging! With a half finished ship, you and your crew barely escaped the galaxy core trying to return to your home world to deliver
The Core Message
while being hunted by an armada of powerful unknown alien ships.
Even though your ship is only half finished, it still possesses some of the most powerful weapon and shield systems ever created by mankind:
A weapon only known as the Destabilizer, instantly breaks any known material apart on the subatomic level.
A shield that can block any incoming threat of any kind by also breaking the threat apart on the subatomic level.
Keep your half finished ship together as system failures, software bugs and computer viruses interfere with your attempt to survive the alien armada and their incoming attacks. Finish retro puzzles to charge your weapon and shields while evading and defeating enemy ships.
You will need a set of almost super human skills to survive this impossible mission:
Perfect multitasking skills.
Synchronized hand-eye coordination.
Millisecond reflexes.
Excellent peripheral vision.
And a lot of luck!
We have a another game lined up called Slime the Blob:
This is about the life of a blob/slime in the world of RPG games. Slime needs to survive the constant attack from wannabe level 1 RPG heros who need to kill blobs/slimes to gain enough EXP so they can level up.
A new type of evil came into the world that found a way to stop RPG heroes once and for all. Kill all blobs/slimes to prevent the heroes from leveling up and thus no one can challenge it. The evil almost succeeded, but one blob survived, Blob.
Now Blob needs to find a way to survive and make many choices that could alter the world for better or worse.
Public download: TBA
For the second game, Blob the Slime, we will need to hire another artist to speed up the process, but for now, it will be slow going. Virtually Real Life will go much faster as we have a few 3D assets and sounds already, but will need a lot more and our current artist will focus on creating more 2D assets for this game.
With this amount we can work full time on the games and buy all the assets we need for Virtually Real Life.
1 of 4
By becoming a patron, you'll instantly unlock access to 3 exclusive posts
By becoming a patron, you'll instantly unlock access to 3 exclusive posts
Recent posts by Freedom Software