Select a membership level
You are the spark that ignites the fuel for my business! You have my undying gratitude. Thank you for supporting Free Hill Blades. 
Knife Making Lessons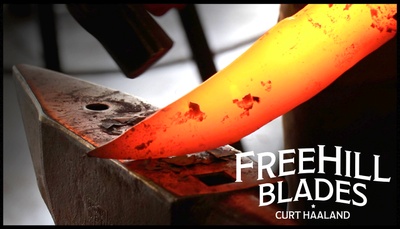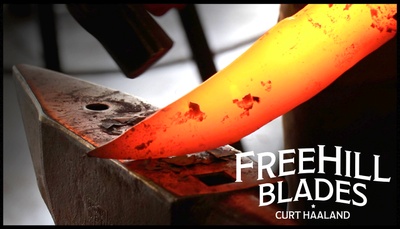 You will have access to at least 1 detailed video lessons per month on here that won't be released on YouTube or any other platform and you will have access to all previous videos so far (28 videos so far). These videos will give you an in depth look at specific parts of my knife making process that I have learned over my knife making career such as handle finishing, Hamon heat treating, blade finishing, Damascus making, etc. I will also take popular request for different processes people would like to see. So join this community and learn my unique process for knife making!

You will all also get free shipping on one knife per year worldwide! (value $25-$60) (Message or email me about ordering)

About Curtis Haaland
My Name is Curtis Haaland, I am 23 years old, and my business name is Free Hill Blades. I've always loved art, knives, and working with my hands. All these things have been part of my life separately until I started this. Art is in my blood, my dad is a potter, my mom is an art teacher and photographer, and both my sisters are excellent artists themselves. When I found out about the craft of knife making it put all three of my passions together. I fell in love with the craft the first time I tried it at age 17 and have been doing it ever since. I'm 23 now and I've been working full time at this for almost two years now. It's not hard doing this everyday when I have an overpowering passion to learn and grow. Every project is an opportunity to try something new and learn. When making these knives the priorities rank in this order utility, ergonomics, and aesthetics. These three things are what I have to consider when designing and executing that design. These knives are tools and art. I do hope whether you buy a knife or not that this will show you what chasing a passion can bring you.
By becoming a patron, you'll instantly unlock access to 59 exclusive posts
By becoming a patron, you'll instantly unlock access to 59 exclusive posts
Recent posts by Curtis Haaland