Dan MacKinnon
is creating All the Art Stuff
Select a membership level
2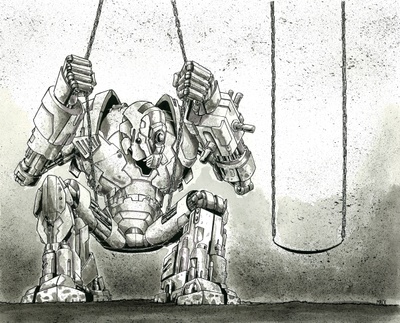 Any and all support is appreciated. 

Lots of patron only updates and first looks and new pages. This is an ongoing process and I intend to keep chipping away at this book for as long as it takes. I will be showing off sketches to my patrons and as issues and artwork become available, they will be the first to get a look at it. 

If you can help, please do, a little goes a long way
5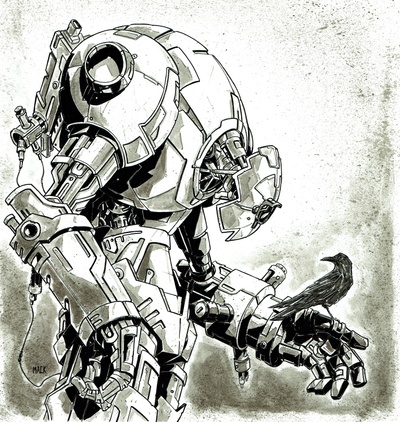 Sketches, Drawing, and Doodles

Anyone who gets on board for $5 or more a month will get a drawing sent to them right away and they get to request a future print of anything they want. I just want to keep drawing so send me your requests and Ill make it happen. 
About
Im Creating a Fantasy Comic Book, and I Can't Stop.
But its more than that. 
I want this Patreon to be about more than just the book. Im an artist and all I want to do is produce artwork. This is about me giving back to those who support what Im doing and helping me move forward with my career.  
Ive been working as an illustrator for a few years now and I've been carving out little bits of time to develop my own fantasy comic book project, From the Ashes.  As Im sure you all know, indie comics do not pay well and in order to work on this book full time, I need your help.

About the Book
From the Ashes is set in a classic fantasy world with Elves, Dwarves, magic, and monsters. The book sets a grim tone and puts our main characters at the end of a war that they lost. Evil has triumphed and the world is in a bad state. 
The story is told through the eyes of Felgar, a Dwarf Cleric who has lost all hope. He was there at the final battle where he saw the world fall into the clutches of darkness, and he feels the weight of his failure to stop it. Felgar wants nothing more than to wander into obscurity and let the world move on without him but fate has other plans. Felgar finds himself swept back into the battle for redemption and is forced once again to help the world rise.... 
From the Ashes
Beyond Comics
As well as my comic, please take a look at some of the other work Ive done. If there is anything there that interests you, Im sure I can work out a pledge level that gets you access to some of the Lonely Robot drawings, original RuneQuest illustrations or anything else that catches your eye. 
If I can make it to this level, or even close to it, I would be able to put this money towards printing a full size graphic novel for From the Ashes. This goal would be enough for me to continue my freelance work to pay lifes necessities while putting money towards a full sized book collecting the first few issues and all kinds of bonus artwork.
1 of 3
By becoming a patron, you'll instantly unlock access to 41 exclusive posts
By becoming a patron, you'll instantly unlock access to 41 exclusive posts
Recent posts by Dan MacKinnon