From the Bottom of the Record Box - The Music Discovery Podcast
is creating a podcast that champions and discusses great music
Select a membership level
New Music Shot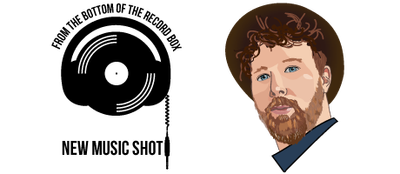 New Music recommendations from Tobin every week. You'll get to listen to one track each week picked exclusively by and introduced by FTBOTRB's own resident New Music expert. Giving you the freshest cuts weeks ahead of when everyone else will hear them on the show. PLUS you'll get a shoutout on the main show as a thank you from us!
Spotlight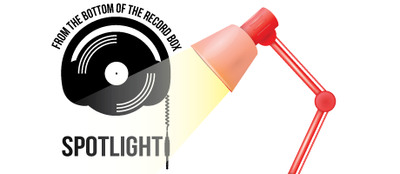 Every month you'll receive a bonus episode where we drill down into just one artist and give you the must know information and a selection of killer tracks from the chosen artist, much more than we can do in the scope of the main show.
+ You'll qualify for the New Music Shot from the $1 tier
Off Air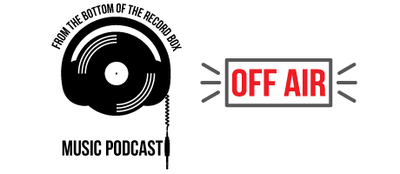 Über-exclusive content every month not included in the main show. Video, out-takes, studio notes, whatever! Get the real inside look into From the Bottom of the Record Box
+ You'll qualify for Spotlight from the $5 tier
+ You'll qualify for the New Music Shot from the $1 tier
About
Love music?
Well, so do we!
Tired of listening to the same old music but don't know where to start? Well, look no further!
From the Bottom of the Record Box
is the music discovery podcast dedicated to celebrating the overlooked, forgotten and underrepresented artists making great music and not getting the platform they deserve.
That is, not getting the platform they deserved until we came along!
We listen to thousands of tracks in making this show to really give you the best in undiscovered music and showcase artists you're going to love & want to show off yourself. We also play a few
Record Box Classics
along the way, tunes that you've not heard for a while and need reminding of how great they are!
It's a true labor of love and creating this podcast takes time and dedication, so much goes into each episode before we can even start to record and that is before we think about editing, website management, comms, marketing etc. We take inordinate pride in polishing and finishing each episode to the highest standard as it's what all undiscovered artists and each and every one of our listeners deserve.
From the Bottom of the Record Box
has a dedicated and passionate listenership globally and has outstripped our wildest expectations but we need to commit more time and energy to keep up with demand. This is far from a full-time occupation for either of us, we have jobs and families and bills the same as anyone and what started as a hobby now costs time and money we can no longer afford on our own. The podcast will always remain free of charge but for less than the cost of a cup of coffee each month your help as a patron can help us deliver extra content and keep the quality and integrity of the podcast long into the future.
We are looking for your patronage
to help maintain our fantastic show and ensure we can grow this podcast for all unsung artists and passionate music lovers.
Because we decide what goes on the show we are in a unique position to offer any patron a bespoke way of saying 'thank you'. We'd love to have you onboard with either a mention or even live in the studio talking about your own love for music.
From the Bottom of the Record Box
belongs to all music lovers, after all and we couldn't do this without you!
Subscribe to the show
iTunes
Google
Stitcher
Spotify
Subscribe to our 
mailing list
When we reach this goal we will publish an exclusive limited edition FTBOTRB fanzine quarterly that will get delivered direct to your door. Printed at premium quality it'll be full of musical musings, hand drawn artwork and discussion and articles about everything that the podcast champions. Join now at the $1 tier to get this new content when it is launched, after this goal is reached new patrons won't benefit from this at the $1 dollar tier so secure your place now!
1 of 1
Become a patron to
Unlock 60 exclusive posts
Connect via private message
Recent posts by From the Bottom of the Record Box - The Music Discovery Podcast