Fruity Knitting
is creating a Video Knitting Show
Select a membership level
Hebrideans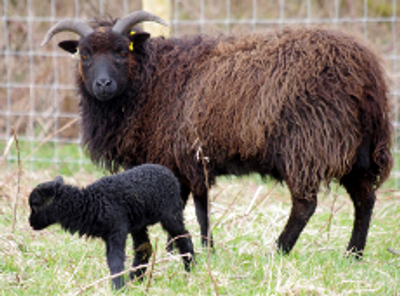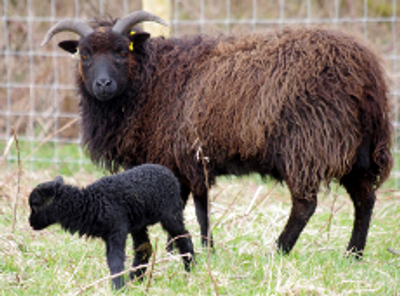 Hebrideans, you are the (yarny) base of our show.  Thank you so much for your contribution.   

To thank you for your contribution, we have regular special offers, mostly discounts on yarns and patterns produced by our guests.  Our Patrons love these discounts, and they support our guests too. 
Merinos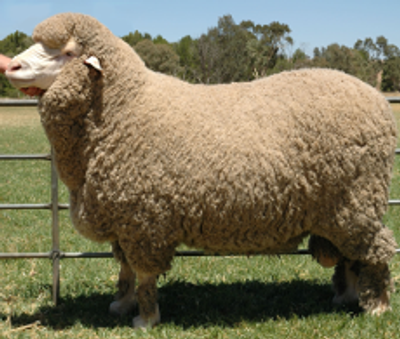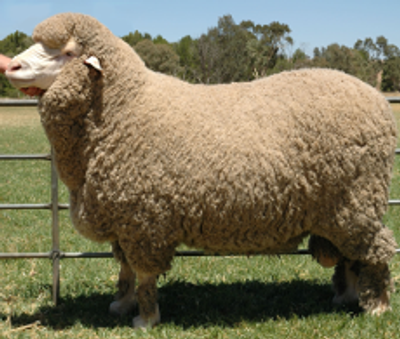 Merinos, you know quality and you're big producers.  Thank you for your generous support.  Your contribution lets us put in the time to give everyone the very best show we can create. 

As valued Merinos, you get access to the Fruity Knitting Live audio podcast, audio recordings of the monthly events that we hold with our Shetland Patrons. This includes additional material from guests like Joji Locatelli, Andrea Mowry, Caitlin Hunter, Isabell Kraemer and Woolly Wormhead. We currently have 33 episodes of the audio podcast available for you to listen to. You can also submit questions for our guests, and you can then listen to their answer in the audio podcast afterwards. 
You also get access to the discounts our guests offer, and the collection of Tutorial videos. 
Shetlands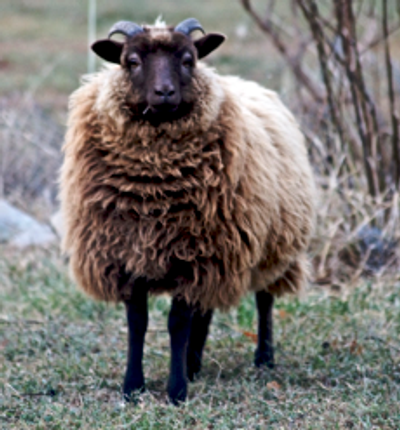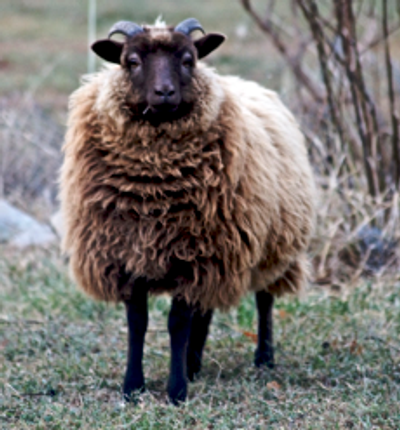 Shetlands
, your numbers may be small, but you are treasured for your contribution to the knitting world. 
Thank you for your generosity and for the confidence that you are showing in us. 
You're special and heads are turning. 
We want to spend time with you
, so we're hosting
Fruity Knitting Live
,
monthly 60-minute online video event
.  We aim to include an inspiring guest as often as possible.  Together we exchange ideas and tips on our projects, and get to know each other.  This will be an exciting opportunity for you to speak to and ask questions of our guests directly. 
Upcoming Guests (Status June 2020)
Past Guests
Olgajazzy
Melanie Berg
Jennifer Wood
Deborah Newton 
Carol Feller
Jillian Moreno
Jane Crowfoot
Woolly Wormhead
June Hemmons Hiatt
Linda Marveng
Hazel Tindall
Asa Tricosa 
Meg Swansen
Louisa Harding
Susan Crawford
Di Gilpin
Isabell Kraemer 
Veera Välimäki
Caitlin Hunter
Andrea Mowry
Joji Locatelli
Deb Robson
Deborah Newton
Carson Demers
Nancy Marchant 
Romi Hill 
Veronik Avery 
Fruity Knitting Live
is also made available as an
audio podcast
in case you are not able to attend the event.   We currently (Jan 2020) have 33 Episodes of the audio podcast available for your to listen to.
Shetlands keep in touch throughout the month in a
private group
on the Fruity Knitting Patron Community.  This is an intimate group, so you'll soon know the other members of the flock.  Apart from sharing your work and thoughts with each other and with us, you will also be able to submit questions for our guests to prepare for the upcoming online video event.  
(
Access to the online event is via your computer or mobile phone, via internet. You'll need some sort of speakers or headphone, a microphone and ideally a camera to participate. We'll send you full details shortly after you sign up.
)
We also host occasional Knit & Chat nights where we get together and ... knit and chat... 
And, of course, you'll be eligible for any discounts or other offers we can arrange, and you have access to the tutorial videos.  
About Fruity Knitting
Who are you?
We, Andrew and Andrea Doig, produce the Fruity Knitting Podcast.  Episode 1 was released in March 2016, and we have just released Episode 109!  We create the show in our home in Offenbach, near Frankfurt, in Germany, where we live with our dog Jack.
What's Fruity Knitting?
Our aim with the Fruity Knitting Podcast is to bring you a dynamic, informative and entertaining program.  About Knitting.  Normally we release an episode, fresh and original, every two weeks.  We want to bring you inspiration and new ideas, help you break through boundaries and try new things.  Or just entertain you for a while, if that's what you need.
We try to cover every corner of the knitting and fiber world, from Finland to Australia.  Our
guests
are a big part of the show, and we love providing a platform for
designers, dyers, yarn producers
and
knitters
, whether established names, upcoming talent, or quiet achievers.  You meet our guests and get to know their story. 
What are we doing here?
We are independent. We don't receive any money from YouTube ads or sponsors. (YouTube does show advertising during our programs, but any revenues from this advertising goes to the producers of the copyright music that we use.)
Our major investment in the show is our time. It takes a ton of work to regularly produce
highly informative, thoughtful content
. This involves arranging guests, researching their work, coming up with interesting questions and topics, preparing the guest and then actually recording the interview. Editing and other post-production activities come after this.
We also have some equipment and ongoing costs - editing software (Adobe Premiere Pro has a monthly fee), web-hosting, backup services, internet access, etc. We recently bought a new laptop so that we can edit when we travel, which we need to do to meet our release schedule. 
Although we are proud of what we produce and love meeting the people of our community, we need to be sufficiently financially supported to keep putting in the hours and dedication.
What's this "Patreon"??
Patreon is an established online platform that allows fans to provide regular financial support to creators.  Patreon was created by a musician who needed a easy way for fans to support his band.  
What do you need?
Please
support Fruity Knitting financially by becoming a Patron
. 
Patrons agree to a regular monthly contribution, starting at $5 per month (
which is around $2.50 per episode
). There is a small processing fee, and we will be paying tax, but most of your money goes directly towards supporting the Fruity Knitting Podcast. You can change or stop your payments at any time.
We think that is a great model.  Fruity Knitting stays available to everyone, and those who want to provide financial support can do so - easily, safely and efficiently. But it depends on you! 
What about ...?
We have looked into other options.  Most of you will be familiar with
YouTube advertising
.  The normal return from YouTube ads is between $2 and $5 per thousand views, and the producer only earns anything if their viewers choose to click away from their video and watch the ad.  Most viewers won't do that, but everyone has to put up with the ad.  We think that would be awful, and with our view numbers it wouldn't bring in nearly enough funding anyway. 
(Update: YouTube does show ads on our show, but the revenue goes to the producers of the music that we use, which we think is ok.)
 Direct sponsoring is perhaps slightly less intrusive, but again would require much higher view numbers than we get.
So we're asking you to become a Patron.   
What's in it for me?
We have worked out some "rewards" to show our gratitude for your support.  We think they are great, and we really hope you enjoy them. But you also get to know that as a Patron you are keeping the Fruity Knitting on air, and that's great too. 
What if I just can't do that?
And if, for whatever reason, financial support is not something that you can do right now, please know that we love all our viewers. 
Keep watching, enjoy the show, get your inspiration and, where you can, support our guests.
  And if you are inspired, or if you've learnt something from an episode, leave a comment and tell us what the show did for you. 
So you mean...
We think the Fruity Knitting Podcast is great. 
We love producing it
, and we want to continue.  But we are depending on your support.
If you value the Fruity Knitting Podcast, and you want it to continue, and you are able to make a financial contribution, then please
choose the level of your contribution
and
become a Patron
. 
Thank you
You've made it to the bottom.  Thanks for your time!
Andrew and Andrea

Image Credits
Hebridean 
- By JimBee2009 (Own work) [
CC BY 2.0
]
Merino
- By Cgoodwin (Own work) [
CC BY-SA 3.0
]
Shetland
- By Just chaos (Own work) [
CC BY 2.0
]
Fruity Knitting continues
We now both work full-time on the production of the show. Andrew resigned earlier this year because the workload of producing the show on top of a normal job was not sustainable. We are still aiming to build the show up to where it provides a reasonable income for the two of us. 

We have had some feedback acknowledging how much work goes into our episodes.  We really appreciate that, as we appreciate all the positive feedback that we have received over the last months. 


1 of 1
Become a patron to
Unlock 356 exclusive posts
Connect via private message
Recent posts by Fruity Knitting
How it works
Get started in 2 minutes