FS
is creating original music, sci-fi content, political commentary and more
Select a membership level
The Individuals (Situation)
Get access to every new video of mine 2-4 days before it is officially uploaded to Youtube
Get all of my cover songs as a free digital download (MP3/WAV/etc.-File)
The Artists
Get access to every new video of mine 2-4 days before it is officially uploaded to Youtube
Get all of my cover songs as a free digital download (MP3/WAV/etc.-File)
Get all of my original albums and songs as a free digital download (MP3/WAV/etc.-File) on release date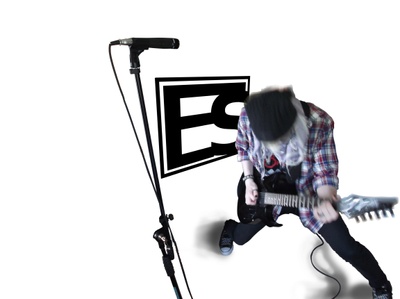 The Leadsingers
Get access to every new video of mine 2-4 days before it is officially uploaded to Youtube
Get all of my cover songs as a free digital download (MP3/WAV/etc.-File)
Get all of my original albums and songs as a free digital download (MP3/WAV/etc.-File) on release date
Get an old or unreleased demo song, video, lyric sheet, poem, short story, drawing or painting of mine per month (anything that either didn't make it to Youtube or bandcamp or is not on there anymore)
About FS
FS started out on youtube in 2010 as a one-man alternative rock music project, with the occasional metalcore-, rap-, atmospheric electronica-, orchestral-, synth pop-, britpop-, acoustic- or dubstep-song popping up now and again, though, too.

Thus, musically FS has been an amalgamation of many musical influences for a long time, since its creator is generally a huge fan of any type of music himself and can enjoy anything as long as it is melodic and harmonic and has at least some complexity to it.

However, for about 4 years now, the "main guy" behind FS, a.k.a. me has been branching out into producing a wide array of other content, as well, so that you can now find lots of non-music-related videos (FS still being mostly present on Youtube), such as presentations, speeches, vlogs, reviews, podcasts, art projects etc. - again, done by the "main guy" behind FS - on here, too.

For instance:

Modelmaking: I am a huge Star Trek and Star Wars fan and regularly build and paint space ship model kits and thus document the building process and then review the finished models as well as other models and action figures/figurines in video form on Youtube.

Vlogs, Rants and Social/Political Commentary: Travel vlogs, vlogs about my daily life, rants, thoughts and ideas, presentations etc. about political and social issues, philosophy, atheism, secularism and religion but also just BS and trivial shit, local news, Youtube drama, news from within the Youtube community, the podcast world, the world of social media, memes, pop culture, nerd culture etc. - especially the atheist community, the anti-SJW-community (insofar as that even still exists) and sub-communities like the Drunken Peastants and the DFF community.

Sci-Fi Reviews: Reviews of TV show episodes and movies especially from within the Star Trek and Star Wars franchise.

Music Reviews: Album and song reviews of whatever band, artist or genre that I find myself listening to and of whom I think that they are worthy of a review.

ASMR: ASMR videos of all stripes - soft spoken, whispering, brushing, scraping and water sounds, "no talking"-videos, tapping, using the sounds of everyday occurances such as cooking or cleaning to get you to tingle etc.. I have also started to combine this category of videos with two others on this list, making ASMR videos out of starship model reviews and sci-fi TV/movie reviews.
I will be able to produce content full-time. I will write, record and mix music as well as film and edit videos everyday and publish them every other day (at least way more often than once every two weeks, which is the case now)

1 of 1