Furlana
is creating Erotic Furry Art & Comics
Select a membership level
Fishbowl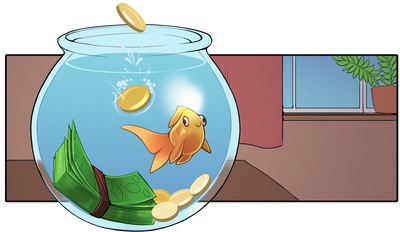 "Contrary to the common belief goldfish have quite a long memory span, up to 3 months!"
Two week early access to web resolution of all my non-comic related artworks
Includes Discord benefits
Catshark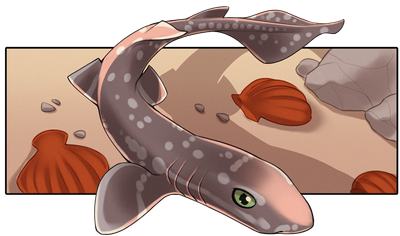 "A shark's jaw is not attached to its cranium. Because its mouth is  situated on the underside of its head, a shark can temporarily dislocate  its jaw and jut it forward to take a bite."
All previous rewards 
Access to all my non-comic related artworks in high resolution and to their alternative versions
Exclusive access to Patreon only sketches 
Includes Discord benefits
Tiger shark
"Due to its aggressive and indiscriminate feeding style, the tiger shark has often  mistakenly eaten inedible objects like oil cans, tires, baseballs, and  plastic."
All previous rewards 
Access to the final comic pages in high resolution two weeks before they become public 
Voting rights
Early access to my fixed price YCH concepts, so you can reserve the YCH before it is posted publically
(+ locked goal: take part in a monthly Q&A event and receive drawings as answers)


Includes Discord benefits
About
Hey! I am now a
fulltime mom to a High Need Baby
(9 months old). Due to this, I am unable to work at the pace I used to and I cannot guarantee any steady art production. I draw when I can, in very short periods - mostly during weekends when my husband can help me with our son.
Due to this I am unable to provide much content at this time and I am unsure when will this situation change...
Deciding to become my Patron now will mostly mean you will help me support my family at this hard time. I also offer commission slots with
priority for Patrons on certain tiers.
Thank you for your support through this super hard time for me and my husband!
I appreciate
TONS
all the Patrons, who stay with me during this period and I will try my best to find more and more time as my baby gets bigger.
Thank you for your understanding and support!

Hey, my name is Lana! I'm a freelance furry artist.
It has always been my dream to create comics and art for a living. This Patreon is dedicated to developing my big
comic project 'Bubblegum'
, shorter erotic comics from various universes (modern, sci-fi and fantasy) as well as my other artistic activity.
All Patron rewards revolve around
early access, suggestions and poll voting
. I post all my works online with a delay for free, but if you're interested in seeing my
work process, speedpaints or PSD files
please consider supporting me!
My goals

Chew or be chewed. An innocent girl is thrown into a world of organized crime. Will she persevere, or will she be disposed off like an old piece of gum?



'Bubblegum' is an adult furry comic
based in the modern world setting, where anthro and humans live together. Follow Rei as she navigates thorugh a maze of dangers and deception, only to realize she is part of a greater, sinister scheme...
I invite to read the intro below!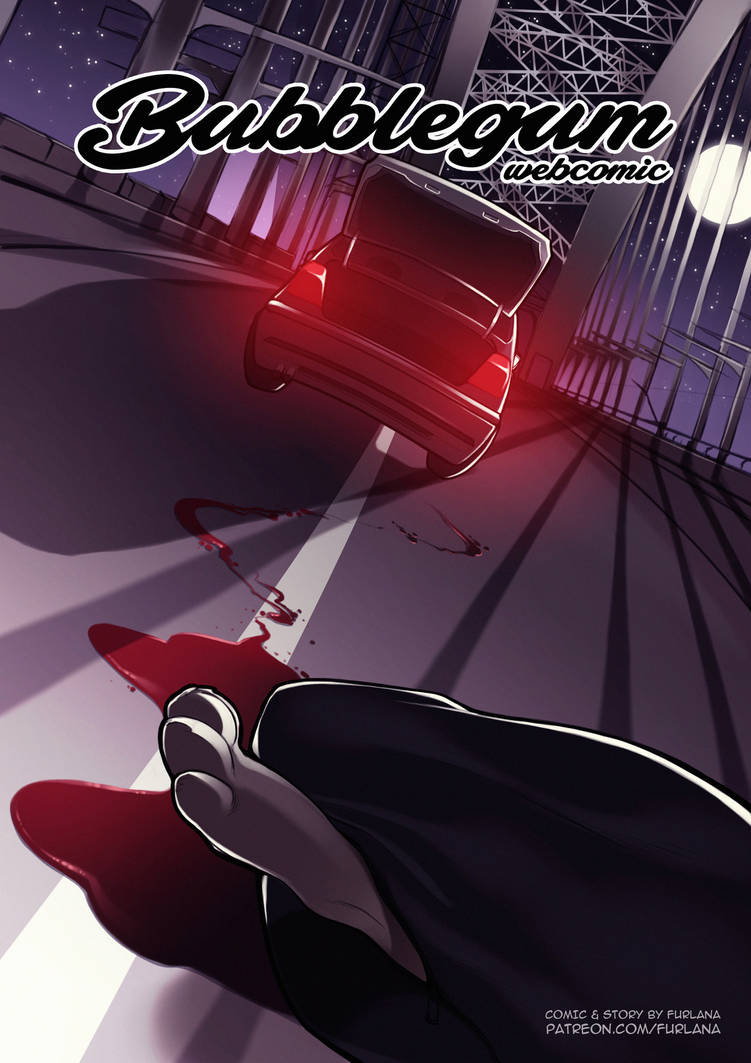 Important: This is an R rated comic that contains sensitive adult content, sex, violence, drugs and abusive language. By pledging you declare that you are 18+ and will not share the content you get with the general public.
I want to keep posting all my regular commissions and personal work with earlier access, but I my main goal is my comic project. With enough funding I will be able to dedicate my time to it and I will provide up to a month earlier access to the comic pages, high resolutions of them etc. The more funding I receive the more pages I can create monthly and the more time I can devote to upgrade the quality of the comic.
TERMS OF SERVICE


My amazing beta readers, thank you!

Hush
,
Xionix
,
iStricer
Special thanks section
(will be posted and printed on all copies and sites I publish my comics on)

Thank you!
Admiral Whiterun, Sage Catori
Largest Patron rewards
When the time comes and I publish the 'Bubblegum' first book 5 of the largest lifetime support Patrons will receive a
FREE signed copy
(shipping included) along with a traditional Bubblegum character of their choice sketch inside.
Largest lifetime support Patrons
(updated 20.03.2019)

1.
Admiral Whiterun

2.
Little.Paws

3.
Huffzie

4.
Phantomshotgun

5.
Farex
If you want to support me with a one-time donation

Important © Copyright Notice - All rights reserved.

Please do not reproduce, copy, edit, publish, sell or upload my art without my permission.
Let's be respectful!


Furaffinity // Deviantart // Ko-fi // Twitter // Picarto
$264.52 of $500
per month


Once I reach this goal I will be able to devote more time to my personal projects and officially focus on my
erotic / drama / adventure comic 'Bubblegum' and other comics I have planned! Thank you!


One page per month guaranteed with a month earlier access to it for all Patrons!*
I will prepare and host a website dedicated to 'Bubblegum' as well as my other projects to gather all comic pages, a character database, merchendise and news on the comic in one place! It might take a while at first to settle everything, but I will do my best to launch it asap!

*I will be trying to do as many pages as possible, but this amount can guarantee I find the time to make the minimum amount promised.

The goals might be on hold for a while after I give birth in November, since I probably won't have the time to make sure I submit everything at the time promised.

3 of 7
Become a patron to
Unlock 300 exclusive posts
Connect via private message