Future Crunch
is creating Good News
Select a membership level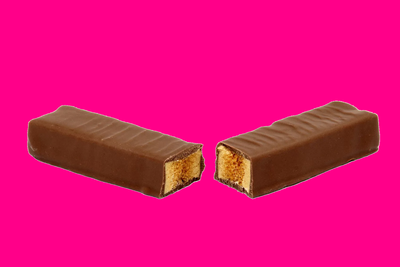 Future Crunchie
"This newsletter is worth at least half a cup of coffee. And it all goes to good causes! I'm in. Sign me up."
Thank you. We know paying for information on the internet is rare, and we don't take it for granted. 
We will put your name up on the website as a way of acknowledging your generosity. 
Space Crunchie
"There have definitely been a few times in my life when I've paid this for a bad glass of red wine. This newsletter is worth at least that. Take me to space!" 
That's awesome, we're over the moon that you think the newsletter is worth this (see what we did there?). 

We'll put your name on the website.
We're also sending you five beautifully illustrated prints of our favourite quotes, from five of our favourite people.  
Super Crunchie
"Sometimes, when I'm feeling particularly generous, I buy someone a beer. Sure, it's probably an overpriced craft beer. But I like craft beer. And you know what Future Crunch? I think you're super, so I'm buying you a beer too."

Hey, seriously thank you, that's incredibly generous. The support will really help us. 

You get all lower tier rewards, plus...
Your very own "Y'ALL MOTHAFUCKAS NEED SCIENCE" Future Crunch mug! You can proudly display this at the office. Or just take it home and give it to your kids. Don't blame us. 
About Future Crunch
Once every two weeks, we gather mind-blowing, life-affirming, good news stories from around the world that didn't make it into the evening news, and send them out in our newsletter. It's a fortnightly dose of science, technology and optimism called The Crunch.

Here's our pitch.

Do you think that good quality content and curation is worth paying for? Do you think that it's something that should be rewarded? If the answer is yes, then please join us. 

We're taking all the money we raise here, and giving it away to individuals and organisations that are using science, technology and human ingenuity to make good stuff happen. In other words...

YOU FUND US.

WE GIVE IT ALL TO CHARITY. 

futurecrun.ch/charity

We're going to gather up all of your pledges, and give them to small organisations, social initiatives or charities that are using science and technology to do great things in the world. Telescopes for kids who've never seen the planets, reproductive health information via Trojan Horse apps, 3D printed prosthetics for people who've never been able to afford them, anti-poaching crack ranger squads, wi-fi systems for refugees... you get the picture. 

We don't just want to break everyone out of the bad news bubble - we want to transform our community of readers into one that actively helps bring a better world into existence. 

You trust us to curate good content. Now we're asking you to trust us to find people all over the world that are making good things happen, and lend them a helping hand.
$2,138 of $3,000
per creation
If we reach this level, well, then we're really talking. At this point we're starting to really help. $3.000 can keep a small group going for a few more weeks. It can buy equipment, materials, pay for things that people who are running social initiatives would never otherwise be able to afford. We'd be making a genuine difference.
3 of 3
Recent posts by Future Crunch
By becoming a patron, you'll instantly unlock access to 16 exclusive posts
By becoming a patron, you'll instantly unlock access to 16 exclusive posts