Gaelynn Lea
is creating a BOOK! Plus new music & advocacy for Disability Rights.
Select a membership level
Mighty Music Supporters!
Get updates from me and your name on my website!! Plus I'll send you a free download code every time I release new music, and a PDF of any published books! 

Tour Team-Mates!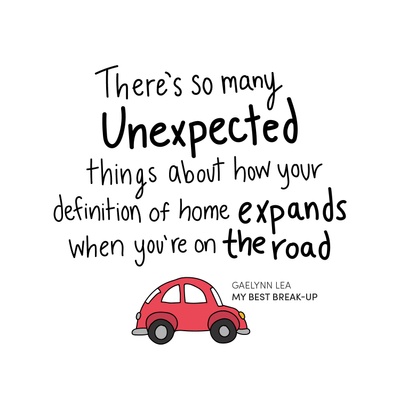 You'll get free CD or vinyl (PLUS downloads!) every time I release new music, and a physical copy (+ PDF!) of any published books! Plus get regular updates from me and your name on my website!! 

Bridge Builders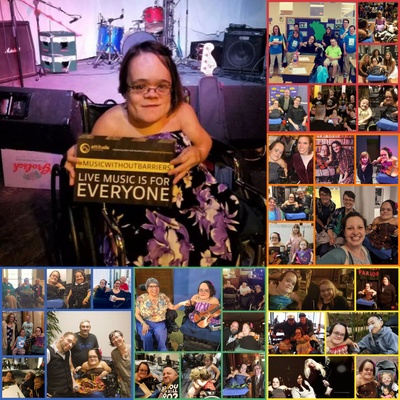 Thank you so very much for giving me a boost so I can keep doing what I love!  

Whenever I'm in your town (and the venue allows), I'll set aside 2 tickets for you at my shows / events! If you notice I'm in your town and you haven't heard from me, please reach out over Patreon messaging! I try to keep up on these details but can fall behind when we're on tour... But 2 tickets are yours for the asking! 

I'll also send you a SIGNED CDs or vinyl every time I release new music, and a SIGNED physical copy of any published books!  Plus get digital downloads + PDF's of all newly-released material, as well as regular updates from me and your name on my website!!! 

About
Hello Friends!

My name is Gaelynn Lea and I'm a violinist and public speaker from Duluth, Minnesota. In 2016 I won NPR Music's Tiny Desk Contest, and I've been on the road ever since. I am launching a Patreon page to help me build up some monthly income that will allow me to take time off from touring to write a book! I also want to use Patreon to connect more closely to the people who have always supported me in this musical journey.... YOU!

My husband and I have been touring for almost three years now, thanks to the huge boost of the Tiny Desk Contest. We literally took the opportunity and ran with it - we sold our house, quit our jobs, bought a van, and hit the road! We've seen 43 states and 7 countries and I've performed over 450 times since we left in October 2016. The longest we've been home since then is 29 days! Our non-stop travels have been amazing and humbling and exhilarating and exhausting all at once. The time to create more space is now...

You see, I released an album in September 2018, and this Fall I am sending two new songs out in the world. At that point, everything I've written will have been recorded.... That means I need to get writing! Not only do I want to make new music, but I want to write a BOOK about my experiences as a disabled touring artist, thoughts on disability culture, and a vision for a more accessible future. I have experienced a lot these past few years and I've met so many thought-provoking activists - I need time to process it and write down my thoughts on disability justice that are bubbling so close to the surface.

I love touring and I will certainly still come play for you whenever I release new music (or during festival season!) and of course I'll speak in your town whenever the opportunity arises, but this Patreon will allow me to make a bit more time for renewal and creation. Patreon will give me space to simply breathe:


I am excited to share regular updates with you and give you access to fun Patreon bonuses - like new releases, signed posters, tickets to shows, and more stuff I haven't even thought of yet!

Your contributions will not only help support me and my art, but you'll allow me to hire other creatives and support humans! I am 100% DIY (no record label, management company, PR agency) and this means I have the freedom to build my career in the way that feels best for me.... I love being independent! But I still need help with the many details of a music career, so I've hired a few part-time assistants and I am committed to paying them fairly for their work. I'm also committed to paying my band fairly for shows and recording time, as well as graphic designers and other artists with whom I collaborate... So you'll not just be supporting me, but you'll be helping other artists make a living too!

I hope you'll consider helping me create a life that honors both performance and creation, action and rest, activism and reflection. Stillness and movement: you just can't have one without the other!
Thanks for considering being a part of my Patreon team: any support you can give on a monthly basis will allow me the time to create art that hopefully leaves the world just a little more beautiful than before. Your support can help me find time to write words that will hopefully inspire others to make the world more accessible for disabled people everywhere. And you'll help me to stay balanced, supported, focused, and grounded in the process!

I'll perform a free online concert and Q&A for my Patrons!
2 of 2
By becoming a patron, you'll instantly unlock access to 17 exclusive posts
By becoming a patron, you'll instantly unlock access to 17 exclusive posts
Recent posts by Gaelynn Lea