Gallico Studios
is creating music, podcasts, videos, books, awareness, change
Select a membership level
ROADIE: Studio Access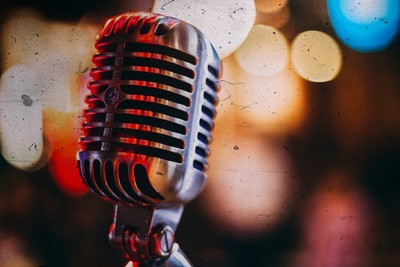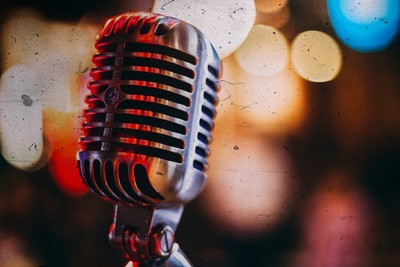 Tight on funds but still want to be part of the crew? For just $1 a month, your roadie dues will help pay for the gear, software, and technical services needed to create a professional studio production.
Benefits Include:
eternal gratitude from studio founder Melissa Gallico
you will forevermore be able to begin stories with the phrase "in my roadie days..."
GAFFER: Studio Hour Invite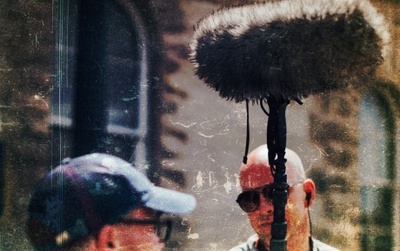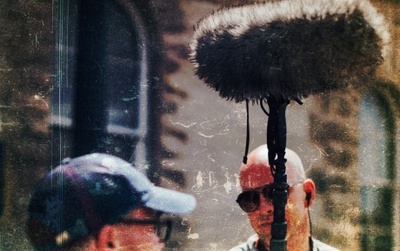 As a Gallico Gaffer, you'll triple your impact for just $3 a month. You will also receive an invite to our monthly Studio Hour where you will receive exclusive sneak peaks and studio updates.
Benefits include:
eternal gratitude
Studio Hour invite
PRODUCER: Video Credits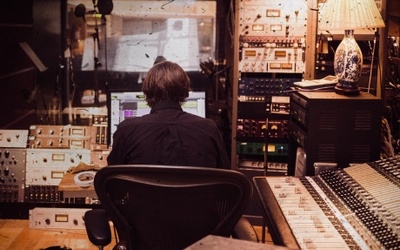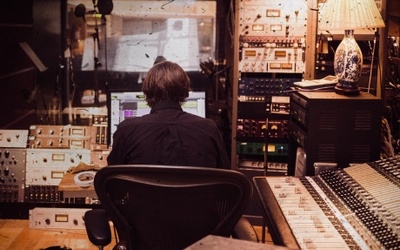 Wow, you want to be a Gallico Studios producer! I'm thrilled! To prove it, I will proudly display your name as a Producer in the video credits for our YouTube series on fluoride sensitivity. (optional)
Benefits include:
eternal gratitude
Studio Hour invite
your name listed as a Producer in video credits (optional)
About Gallico Studios
*Welcome to Gallico Studios*
I believe music can change the world. So can books and movies and podcasts and all the other creative works we produce here at Gallico Studios.
Founded by author and former FBI intelligence analyst Melissa Gallico, Gallico Studios produces video, audio, and written content to help expose the biggest pollution scandal in American history:
public water fluoridation
.
Most people aren not aware that when fluoridation was introduced in the 1950s, fluoride was the leading form of air pollution. The USDA estimates it caused more damage to domestic animals than any other airborne pollutant.(
ref
) 
Water fluoridation was a direct consequence of industry polluters—aided, in many cases, by government officials—who created a pseudo-scientific consensus that inflated fluoride's benefits and obscured its negative health effects in a successful effort to limit their vulnerability to lawsuits over fluoride air pollution.
To view the paper trail and other evidence, see season one of the 
#Fpollution
podcast
,
 funded entirely by the support of the Gallico Studios community here on Patreon. Listen now at 
www.Fpollution.com
.
To help us in our effort to change the world for the better, join Gallico Studios by selecting a membership tier on this page.
Just imagine all the things we can create together.
__________________________________________________________

*Frequently Asked Questions*
How do I join Gallico Studios?
You can join the Studio by selecting a membership tier on this page.

Do I have any responsibilities if I join Gallico Studios? What if I don't want to do anything but provide support?
The titles are fun, but you won't have to do any actual "gaffering" or other production work (unless you want to!). The perks however are very real. If you choose the Executive Producer tier, for example, your name will be read aloud as an Executive Producer in all podcast episodes
because you will literally be an executive producer for the show
.

Do I have to pay in U.S. Dollars?
No, all amounts are listed here in U.S. dollars but you can pay in any currency and Patreon will automatically convert it as appropriate.
What if I want to join at an amount not listed on this page?
First off, THANK YOU! To select a custom amount, choose "become a patron" and then select "make a custom pledge" at the bottom of the page.
Can I make a one-time contribution instead?
Patreon doesn't work like that, but for other ways you can support the studio, including one-time financial gifts, please visit
www.Fpollution.com/join
.

What if I want to stop my membership in the future?
You can change or cancel your membership at any time in just a few clicks. If you need help, Patreon has an extensive support center or you can use the Patreon app to edit your membership on your phone.
Contact Patreon Support

What if I have a question not answered above?
Until we are big enough to hire a fancy receptionist, the best way to request further assistance is to contact Melissa Gallico directly on
Instagram
,
Twitter
,
Facebook
, or at
www.Fpollution.com
.
When we reach 15 patrons, I will set a launch date for our first official studio production, The #Fpollution Podcast, dedicated to exposing the pollution scandal behind artificial water fluoridation in the United States.

**UPDATE: We did it!! Check out www.Fpollution.com to listen now!

1 of 3
Become a patron to
Unlock 13 exclusive posts
Connect via private message
Recent posts by Gallico Studios
How it works
Get started in 2 minutes