Game Detectives
Creating Alternate Reality Games
Select a membership level
Clearance Level: RABBIT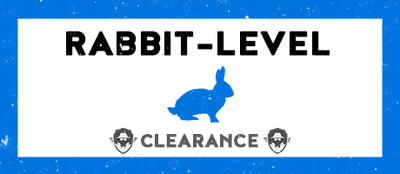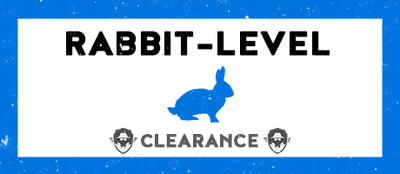 For pledging at the $2 RABBIT tier, you will receive:
A special "Patron" role in our Discord server
Includes Discord benefits
Clearance Level: FROG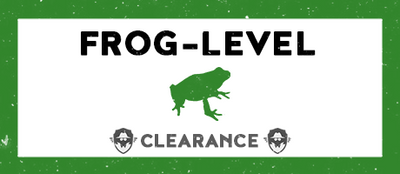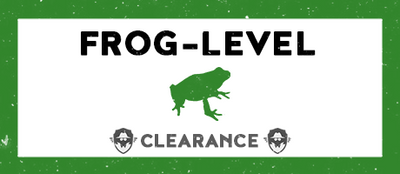 For pledging at the $3 FROG tier, you will receive:
Everything from the previous tier
Access to a collection of exclusive ARG postmortems and essays
Includes Discord benefits
Clearance Level: HERRING
For pledging at the $5 HERRING tier, you will receive:
Everything from the previous tiers 
Your name in the credits of the projects that you've supported
The ability to name a minor character, location, or something else in one of our projects.  Obviously, we reserve the right to veto inappropriate or offensive name choices at our discretion.
NOTE: We will periodically ask Patrons at this tier for their contributions, and add them to projects on a first-come, first-serve basis.  Also, your name will automatically appear in the credits of a project once it is published, but there is no strict timeframe for these projects.
Includes Discord benefits
About Game Detectives
Welcome!
Game Detectives is a community that creates and plays alternate reality games ("ARGs").  These ARGs are complex works of fiction that are presented as being factual, and often consist of a trail of clues spanning the real world and the virtual world.  For instance, an ARG may include real websites for fictitious companies, geocaches hidden in the physical world, or phone lines where players can speak with in-game characters.
For nearly 3 years, Game Detectives has been a crucial resource for ARG players.  Our
Discord server
is the heart of our community, and is maintained by a team of dedicated volunteers.  Since ARGs can quickly become convoluted, we created a
wiki
where ARG players have documented their findings.  We even created a series of interactive tutorials called the
GD Academy
for ARG newcomers.

We created these resources because the ARG community needed them.
  We're passionate, dedicated ARG players ourselves; although we've taken on plenty of responsibility, we've each found time in our lives for Game Detectives.
Why Patreon?
Aside from a substantial time commitment, keeping the Game Detectives servers alive has a very real financial cost: about $25 USD per month.  All of our content is free, and we do not host advertisements on any of our resources.  Although we're happy to continue paying for server maintenance out-of-pocket, we hope to offset server fees with the proceeds from our Patreon campaign.
Over the years, we've created a number of short, free puzzle events for our community.  These projects have given us an opportunity to hone our technical knowledge, storytelling ability, and puzzle creation skills. 
We will use excess funds to increase the quality and scope of our ARG projects.
  We're a talented, capable group, and we're itching to work on even more ambitious projects for the community!
Having cash on hand will have a huge impact on our creative freedom.  It'll allow us to include elements in our ARGs that we previously couldn't, such as:
Commissioning artists to improve the presentation of our ARGs
Purchasing websites and phone lines for fictional ARG entities
Creating physical objects and mailing them to ARG players
In short, all the proceeds from our Patreon campaign will be put back into Game Detectives, either by paying for server hosting fees or by improving our own ARGs.


Why should you pledge?

Pledging to our Patreon campaign will net you some exclusive perks!
At the $2 RABBIT tier, you will receive a special "Patron" role on our Discord server.  You'll also be eligible to read the occasional, miscellaneous Patreon-only post.
At the $3 FROG tier, you'll get access to a collection of insightful ARG-related essays.  These include postmortems on ARGs we've run in the past, and some ruminations on puzzle design.  We're trying to release these on a monthly basis.  We'll also occasionally post early drafts of puzzle that appear in our events, and discuss how and why those puzzles were changed.
At the $5 HERRING tier, you'll personally be thanked in the credits of each event you helped to support!  This includes Academy courses, as well as full-scale ARGs.  Additionally, you'll have the opportunity to name a minor character or location in one of our ARGs.  Since we can only fit in a limited number of these, we'll be asking for your input on a first-come, first-serve basis.
Server fees for Game Detectives will be fully covered. This includes the wiki and the GD Academy. Everything after this point goes to the development of in-house projects.

1 of 4
Become a patron to
Connect via private message
Recent posts by Game Detectives
How it works
Get started in 2 minutes