Garlia Cornelia
is creating a podcast, writing, producing theatre, taking photographs
Select a membership level
Behind The Scenes: Unlock the Patron-Only feed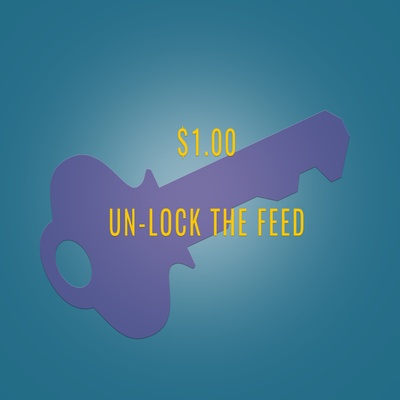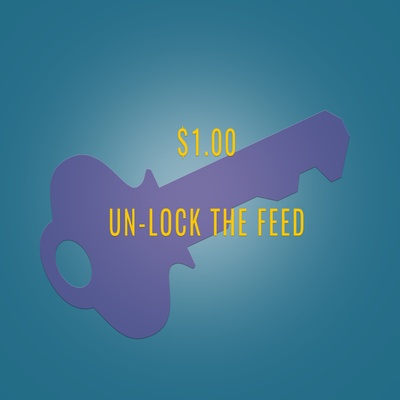 Get the patron-only perspective on my work.
Blog about my weekly inspirations that you will receive via a patron-only patreon post.
Patrons get updates on work before anyone else
Monthly Digital Thank You / Bi-Annual Macro - Photo Magnet!
Receive an Electronic / Digital Thank You note with my
photography.  A scenic photo or a monthly 
photographic roundup from the past month on the 
front!  
PLUS: A magnet with a macro-photography image every 6 months.  
It's the least I can do for your monthly support!
Monthly Snail Mail Thank You Notes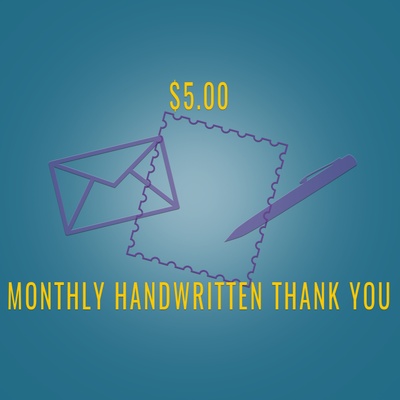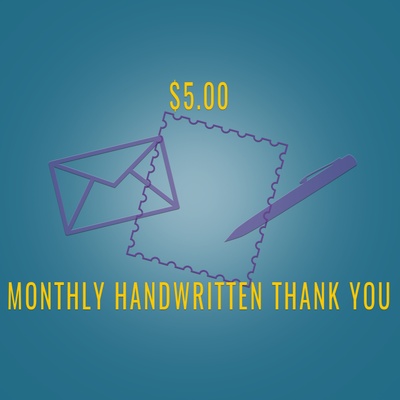 Handwritten Thank You notes every month!
Receive a handwritten Thank You note in the mail with my 
photography on the front:  a scenic photo or a monthly 
photographic roundup from the past month. 
AND OF COURSE, continue to receive access to the Patron-Only feed!



It's the least I can do for your monthly support!
About Garlia Cornelia
Welcome to my Patreon Community!
Thank You for taking the time.
Whether we are complete strangers, acquaintances or friends, I hope that this tells you a little bit about what I'm doing and why it led me to Patreon.


Why Patreon?
My goal is to build a community of people on Patreon.  The larger the community the better!  I want everyone to be able to participate in our exchange which is why my entry-level will always be $1.  
Patreon is monthly support of the work that I do in exchange for a behind the scenes look, first hand news, photo gifts, candles and any other way I can possibly say thank you!
Think of it as an investment and belief that I am setting out to create things that touch other people - that have an effect on other people - that facilitate some sort of change within myself - within the world.  
... And WHO are YOU?
My name is Garlia.  
I am a writer and Obie Award winning theatre producer in New York. I  have a stutter, but once comfortable, I can have the gift of gab.  Over the years, I have channeled this energy into writing articles and those articles were published. First in
Howlround
, a online theatre journal out of Emerson College, then
Brain,Child, the magazine for thinking mothers
, then
The New York Times
and
The Washington Post.
My goal was always to write and to produce theatre.  Another tier to that goal has been my devotion to telling stories from the Black experience throughout the Diaspora.  Judging by this article from 2007, creating events and opportunities to tell the stories of Blacks throughout the diaspora has never changed.

But why do you need Patreon?  
Aren't you paid for your writing? 
Don't Theatre producers make a good living if they have awards?
Yes.  The articles I write do pay at the end.  But I am at a crossroads.  While my writing is getting published, with two young children
(4 and 6 years old)
, it is often squeezed in.  I write most of my work on my iPhone because it is the most accessible while running around with the kids.  Even when I am at my computer, someone is likely tugging at me, needing my attention while I might be in the middle of a great sentence.  
There have been and are more opportunities, but I simply need to be able to focus.  
A living wage will help me accomplish my writing and theatre producer goals quicker, providing more of the work that you already enjoy, share and discuss.  
My work as a theatre producer deals a lot in development and yes the organizations (Blackboard Plays and Harlem9) are growing, but we are often slowed by
living expenses
 when the work is right in front of us.
Even before our Obie Award, 
Harlem9
was growing - now in our 6th year, we just self-published the 
anthology of plays on Amazon
that have come from our 1st two years.  It is a blessing to be part of a producing collaborative like this.
(That is a very pregnant me in the blue.  I gave birth a week later 
on the sidewalk in front of our Harlem apartment building.
)
There is a period in creation where one does sweat a little to prove themselves - the
Internship period
.  At 31, I took an unpaid internship as a social media strategist for a company I loved. I wished I could have stayed, but they could not hire another staff person and I needed to look for paying work.
Due to the reach of my articles and the theatre I have created thus far, I am past the internship phase and could be writing more longform.
The more writing, the more the pay from the writing and the more opportunities, but I need to get over this mini-hump
where my energies are focused on the writing and my kids are given the attention necessary as with any parent who works everyday.  I have more writing coming, two pieces currently being written and scores of pitches. But as we know, the space to write is more than physical.
I originally came to Patreon 
for my reading series
, which is growing, but soon discovered the many artists I follow who have used Patreon to reach their dreams and goals.
Take
Issa Rae
: We met right when I began Blackboard Reading Series in 2008 and right before she left NY.  To watch her career has been exciting because she did it with the support of her audience and then 
I found her on Patreon
.
Monica Byrne
talks about how artists are not supported in our country's current economic model - how our work is taken in, experienced, seen and not supported so that we can continue to make more art and take care of ourselves at the same time.
From Monica to Issa and the scores of other artists on Patreon creating, we are taking the necessary steps to achieve our goals on our own terms.  We have pushed through, sometimes 
suffering for the art
, but in the end, we understand that art has a business side and we are working 40 + hours a week.
So what do I have to do?
1) CLICK or TAP "BECOME A PATRON"  above (or below if on your mobile)
2) CHOOSE your level and Reward
3) You're all set



I will be adding more levels and rewards over time, but for now, let's keep it pretty simple!
I was very nervous to do this. Concerned with what it made me look like or what people would think, but in the end, I would be creating regardless. Writing and producing - telling stories that matter to me - stories of the under represented / women, people of color, women of color. I have been doing it for years, it has always been my goal. But Patreon didn't exist. 
As artists we are sometimes embarrassed to say "I write poetry for a living or I write articles I'm an actor or musician," but millions of people every day enjoy that art, the music, the article, the poem, the play, the story - art touches us all and so our jobs are just as valuable but not as often are we able to support ourselves on only the art we create that everyone enjoys or takes in, so then the art stops or is in-frequent, not because the artist doesn't want to create, but maybe they can't afford their rent or need to find a cheaper place to live or have student debt.
Patreon is a gift to artists creating work through thick and thin. Now we can continue to create, pay our bills and take care of ourselves with ease and create more of the work you enjoy, because we know that you would enjoy it whether you supported us or not.
If you're still reading,
you're a trooper
! I hope I have given you enough about me. I hope to be as transparent as possible and as I go forward creating, you will be part of that.
Thank You Video
Right now, this slot is empty and I want to fill it!  When I reach 100 patrons, I'll create a special Thank You video... children may be involved :)
1 of 4
By becoming a patron, you'll instantly unlock access to 105 exclusive posts
By becoming a patron, you'll instantly unlock access to 105 exclusive posts
Recent posts by Garlia Cornelia
How it works
Get started in 2 minutes