Gary & JoAnn Chambers
is creating Music for the Temple of the Divine MUSE
Select a membership level
Appreciation
You will receive free music, thought provoking posts, music videos, podcasts and our latest news and project updates. 
Going Deeper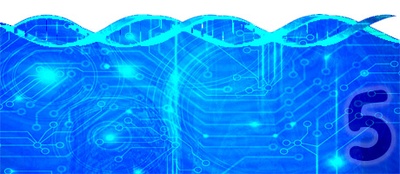 You will receive free music, thought provoking posts, music videos, podcasts and our latest news and project updates. 
BONUS: one free mini-reading on any topic
Evolving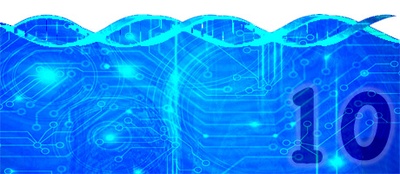 You will receive free music, thought provoking posts, music videos, podcasts and our latest news and project updates. 
BONUS: Free ebook - Sonic Keys: Sound, Light & Frequency
About
Welcome to the Temple of the Divine MUSE
. . . . a virtual temple dedicated to visionary explorers seeking to expand their consciousness through deep meditation and shamanic journeying using our multidimensional QSET soundscapes. This temple is for those who walk the path of Conscious Evolution, seeking higher states of enlightenment by gradually increasing their Light Quotient via consistent conscious engagement with the multi-faceted realms of Light and Higher Intent.
WHAT DO I RECEIVE WITH MY SUPPORT?
New Music
Commercial Free Videos
Special Offers & Programs
Artist & Project Updates & Insights
Podcasts & Teleconferences  
Stimulating Teachings for Deeper Thoughts  
Connections with Others on Similar Path
Supportive Group Energy Dynamic
Energetic Exchange for Supporting Light Based Projects

Our core teachings emanate from our multidimensional music soundscapes, which have been being received for 30+ years by 
Gary Chambers/ShapeshifterDNA
. Gary is a shaman/mage with many lifetimes engaged in bringing forth transcendent sounds for an evolving humanity. These trance-missions bring forth evolutionary information via complex sound patterns and frequencies using his original QSET™ tech to engage the listener on many levels throughout one's bio-energetic field.  (
QSET - Quantum Sonic Empowerment Transmission
)  These soundscapes are considered a form of Sonic Tripping which can be enhanced by the responsible use of various altered state substances or plant teachers/medicine. Although with consistent development of higher awareness, the sounds can replace the need for this assistance.
If you are a spiritual explorer seeking to transcend limited thought forms and beliefs that create reality constructs of lack or limitation, then you will receive non linear information, and most importantly potent energy, to assist you in these goals. We are here now to empower you to activate your Divine DNA blueprint as you walk a self directed path of the greater intention and the ever-expanding freedom of Conscious Evolution. 
Our visions for the Temple of the Divine MUSE have evolved over many years, initially starting with the concept of building a physical world state of the art Sound Temple (sacred geometrics, evolutionary sound system placement, floor transducers, sacred power vortex, objects of power, etc). The scope of this endeavor is overwhelming in many ways and yet we realize that these projects start with the small steps. This is where we are now — beginning in a virtual space to gather support and focus our energy and intent.
We begin with a 
Temple of the Divine MUSE YouTube Channel
that begins by sharing some of the more expansive concepts we envision to eventually be part of the content explored within the Temple space. While the music is the dominant teaching component, we love to create all kinds of multimedia support projects to enhance the information. We will be adding many different kinds of content here to stimulate, inspire and awaken your true Soul Essence – visual mediation videos, guided shamanic journeys, thought provoking posts, higher thoughts, teachings, etc. 
We have started an expansive LMS/learning management system to share all the teachings that have come forth from our time on this journey. We call this program DNAvatar. For now, along with building up the YouTube channel, these are our areas of focus.
There are many different venues we can envision going with this project and we offer a brief outline below to show you where we have been and where we see things moving forward.
THE BEGINNING STEPS
imeline: (updated 9/2019)

1989 | Original Vision Received
1989-2018 Foundation Content Creation Time
2015  |  Streaming Player - Ambient ChillOut Lounge | MUSE
2010-2017 | Local Sound Healing Events   
2017  |  Patreon Support Platform Begins   
2018  |  YouTube Channel Development
2018  |  DNAvatar LMS Development  
To Come:
Gatherings for Planning & Exploring    
Creative Collaborations (music videos, film, virtual reality, apps, etc.)
Local Events
Local Art Installations
Traveling Art Installations to Festivals
Temple Building
We hope that you will join us at whatever level of this adventure that feels right for you. We will need a lot of help to bring these visions into our 3D reality. If you see a place for you in this vision, please contact us when you are guided to do so.
More Info:
http://www.VisionaryMusic.com
http://www.ActivateYourDNA.com
https://www.DNAvatar.com
YouTube Channel: Temple of the Divine MUSE


Our first goal here is to create enough income each month so that we can continue to do what we Love and actualize our higher mission parameters to support the waves of Conscious Evolution and to provide YOU with a steady stream of AWESOME music and videos. This is the monthly income level Gary needs so that he doesn't have to work a part time job.

1 of 3
By becoming a patron, you'll instantly unlock access to 69 exclusive posts
By becoming a patron, you'll instantly unlock access to 69 exclusive posts
Recent posts by Gary & JoAnn Chambers