Gasoline Lollipops
is creating Music
Select a membership level
Lift Off!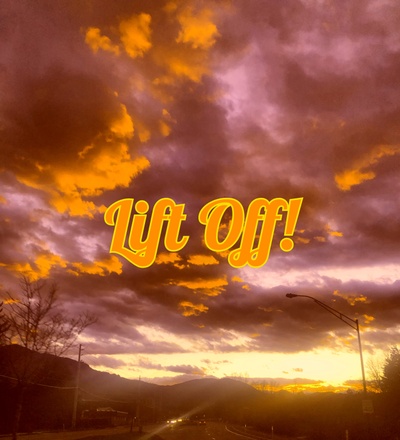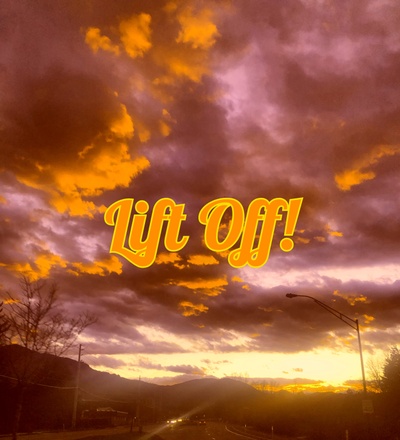 Our journey together has begun. Thank you! You are now an official member of the Gas Pops Family, and as such, you will receive: 
- patron-only feed: check it out! This is where the Gas Pops family gathers for the latest scoop. Get highlights of what we're up to, pre-sale tickets for shows before they go up anywhere else, and find out the deep backstory behind the band.
- exclusive mp3 download: only available to patrons
- personal thank you: A personal email of gratitude written from us, just for you!
- Discord: access to the patreon exclusive Gasoline Lollipops discord channel, where we can chat!
- Monthly newsletter.
Includes Discord benefits
Troposphere
Wow, this is the next level! Thank you for your generous support. We have lifted off and are now ascending the Troposphere (FYI: that's where birds fly. And yes, that's Bad Brad in the pic). As a member of this tier you will receive: 


- All the perks of the 'Lift Off!' tier
- From the Vault: Periodic downloads of studio out-takes or bootleg MP3s
- Digital Poster Art: Hi-res JPG of collectable Gas Pops poster art
- Exclusive Video Content: Access to behind the scenes footage of tours, shows, and recording sessions
- Inside scoop: first to hear about upcoming projects, tours, and releases



Includes Discord benefits
Stratosphere
Holy Cow, y'all, $10 is a huge deal! Thank you!  Now we're ascending the Stratosphere like an airplane. As a member of this tier you will receive: 
- All the perks of the 'Troposphere' tier
- Merch pre-order ability for new merchandise and albums
- Signed Band Photo
- Monthly Live Chat with at least Clay Rose, at most the whole band. Get a candid look at the life of a Gas Pop. Hear about plans, trials, tribulations, and dreams. Let us know what you'd like to hear more or less of.
- VIP Gas Pops Badge: Get access to our VIP-only private house concerts; at least one per year! As well as 10% off merch at all our shows. You will be mailed the badge, just be sure you bring it with you to all Gas Pops events!
Includes Discord benefits
About Gasoline Lollipops
Hey y'all! Thanks so much for making your way to the Gas Pops' Patreon page! 

Who are the Gasoline Lollipops?
We are a tapestry of professional musicians from various musical backgrounds, demographics, and generations, all stitched together with our love of American Roots music and Rock n' Roll.

What is Patreon?
Before the internet, bands had fan clubs. Fan clubs were run through the postal system. Fans would subscribe and donate each month to be a member of the fan club. In exchange, they would receive limited merchandise, VIP or discounted concert tickets, info on "secret" shows, and the inside scoop on all band-related news.

Think of Patreon as a modern-day digital fan club. Fans come together to support an artist they love and in return the artist gives them some special perks.

How does it work?
Fans (or patrons) pledge to donate a monthly-recurring automatic debit they feel comfortable with in order to help Gasoline Lollipops manifest our artistic vision, and we give them goodies!  There are various tiers of rewards and exclusive content based on the amount pledged, so it's easy to find the one that works for you.

Why?
As you might know, very few people actually buy music these days. With free music everywhere you turn, being an independent artist has become a difficult livelihood to sustain. In fact, it can take years for us to recoup the money spent to make a single album. Your support goes directly back into the songs, albums, and videos we hope you will enjoy!

Can We Count on You?
You can listen to us for free any time you want on YouTube or other platforms, but we can't work for free! Any amount you pledge directly impacts our ability to continue doing what it is we believe we were put on this earth to do. Can we count on your support?

All the love and gratitude in our hearts,


~ Gasoline Lollipops
When we reach 500 patrons we will hire a film crew to FINALLY make a professional music video! Not just a live music video, but the kind you'd see on VH1 back in the day; you know, like the one of Chris Isaak rolling around in the sand with a super model? Except in our case, we'll probably just be rolling around with each other and it'll be dirt instead of sand. But hey, just imagine what'll happen when we reach 1,000 patrons!
1 of 2
Become a patron to
Unlock 14 exclusive posts
Connect via private message
Recent posts by Gasoline Lollipops
How it works
Get started in 2 minutes