Gather Victoria
is creating Wild & Ancestral Food, Magical Cookery & Seasonal Celebration
Select a membership level
Seasonal Wildcrafting E-Cookery Book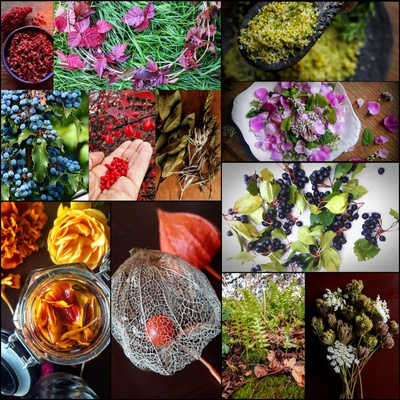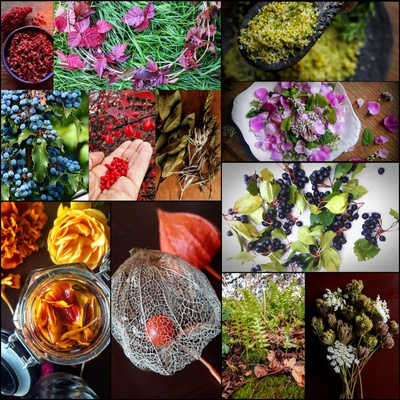 Running at just about 400 pages (and growing) Wildcrafting Culinary Magic is chock full wild plants, backyard and healing herbs, berries and blossoms, along with recipes, preservation techniques, medicinal uses, culinary history and magical lore! I add new recipes each season. Eventually, the book will undergo some tweaking and complete its transformation into a real live hard copy cookbook. Cookbook Patrons will receive a free digital download of the completed book. These seasonal recipe previews give you a chance to try out some of these recipes now - and give me a chance to work out the kinks, formatting etc. for the future cookbook! NOTE: New patrons you can download the book link on any post titled New Recipes Are Up! You'll also find more recipes in patreon posts here as well, these will be included in the final digital book.

The Divine Cuisine of The Goddess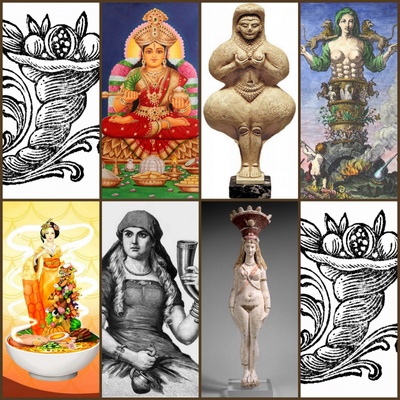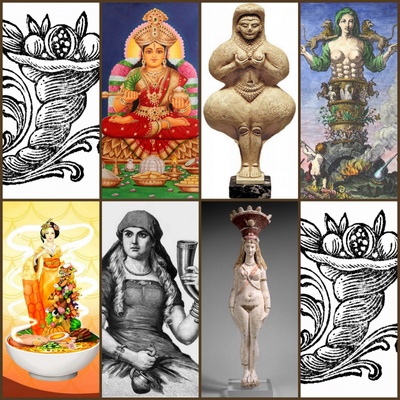 As a E-Cookbook Patron, you'll not only receive digital access to "Gather's Seasonal Wildcrafting E-Cookery Book"  but recipe previews for this new Gather Cookbook. Served with a dollop of history, a dash of the wild and spiced with the folklore of ancestral food magic it explores the sacred cuisine of the great goddesses of antiquity. There will be all manner of delicious offerings once laid on temple altars and consumed in her seasonal feasts - like cake! There will honey cakes, date cakes, fruit & nut cakes, sweet buns, cookies and cheesecakes (many filled with ancient grains, seeds, wild and magical herbs, blossoms and forest berries!) as well as traditional libations like herb-infused wines, beers, mead, spiked floral milks sweetened with honey, as well dishes of wild greens and fresh cheeses like the Roman Moretum (a kind of pesto) made in honour of the Goddess Cybele, The Great Mother. From the British Isles, Europe, Russia, the Asian Steppes, Persia, and beyond, this guide to celebrating the magical foods and feasts of the goddess, weaves storytelling, ritual, plant and food magic together in enchanting recipes and menus for each season. 

How to Videos & More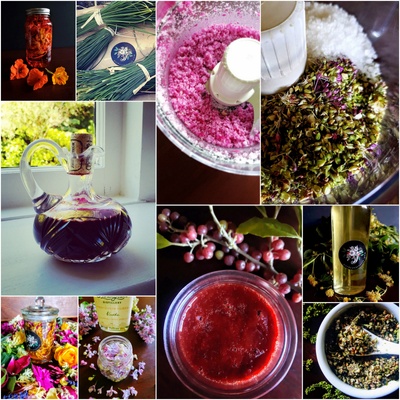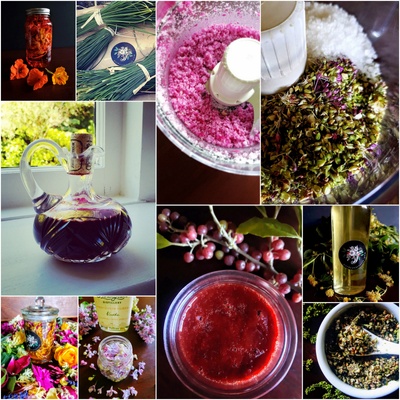 So many condiments and spices beloved to my cooking (and therefore found in so many recipes) probably aren't in your cupboard. And as you receive the Gather Cookbook as part of your $10.00 Patron Reward it makes sense to create videos that will help you harvest the herbs and prepare the condiments one needs for creating a little wildcrafted "cuisine".   I'll show you what to harvest each season and how to preserve it for your pantry -and much more besides! Note: $10.00 patrons also receive the Gather Cookbook previews.

About Gather Victoria
Gather Victoria
weaves plant lore, food history and magical folklore into enchanting recipes & menus that celebrate the bounty of each season. Featuring the ancestral plants at the heart of our oldest & most sacred food traditions, Gather seeks a deeper spiritual connection to nature through the food we eat.
I want to start by saying THANK-YOU for every single message of support and enthusiasm you leave on
Gather'
s website and social media pages. Nearly ten years ago
Gather
began with a mission to celebrate the old ways of honouring and living in harmony with the earth. And today I'm filled with such joy, gratitude and hope that this message resonates with so many of you - and it makes all the energy & love poured into
Gather
so worthwhile.
By far the most consistent request 
Gather
receives is for a cookbook so I'm doing my very best to bring one to you. With support from my patrons, I'm hard at work on several cookbooks. Patrons receive pdf previews as I go along. So far there are literally hundreds of pages of recipes and plant profiles available! With more coming each season. 
For those unfamiliar with the Patreon platform, it takes the tradition of being "a patron of the arts" and combines it with crowdfunding i.e. Kickstarter or Indiegogo. But instead of funding a specific project with one lump sum, Patreon allows "patrons" to donate small amounts of money on a
monthly basis
to support the work of people they enjoy and believe in. Those who donate are usually rewarded with Patreon Rewards as a gesture of thanks for their contribution. So let's just say your patronage will help
Gather
serve you better, and bring you even more wild food, herbal recipes and magical inspiration!
Again, I want to thank-you for just being there! I'm proud to be part of a growing community who cares deeply about reconnecting with the ancestral foods, seasonal cycles and healing wisdom of our mother the earth. May many blessings find you and your loved ones! 
Warmly,
Danielle XO
Reaching this target brings some financial stability - meaning I can really relax, get settled in and on track with 2019 Patreon Goals. Plus a whole new world of possibility and exploration opens...and I'm dreaming of what will come next! 

2 of 2
By becoming a patron, you'll instantly unlock access to 110 exclusive posts
By becoming a patron, you'll instantly unlock access to 110 exclusive posts
Recent posts by Gather Victoria
How it works
Get started in 2 minutes