Gatorbox
The Second Best Stream You'll Ever See!™
Select a membership level
BRAGGING RIGHTS!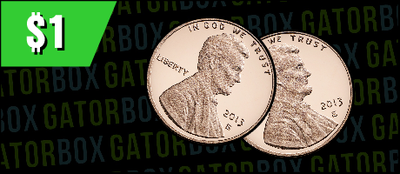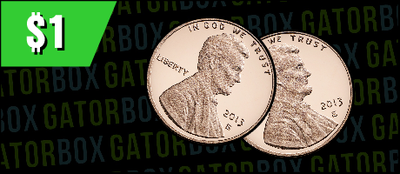 Money's tight, the $1 tier is for you to be able to make a pledge and still support other creators you enjoy!
Early access to original series
Includes Discord benefits
VIP (VERY IMPORTANT PATRON)
Limited (21 of 25 remaining)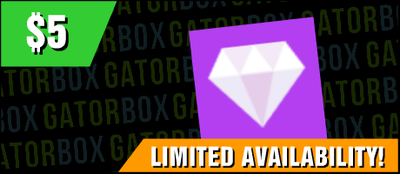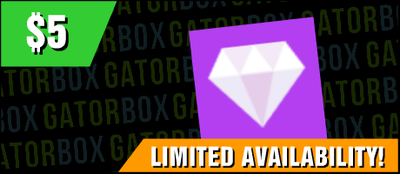 If you tune in on Twitch, this is the tier for you! The VIP badge stacks with your sub and bit badges, if you have them.
All previous rewards
"VIP" badge in Twitch chat
"Patreon Supporter" Discord rank
Extra vote for chill stream games
Includes Discord benefits
SAAAAAM FREDDY!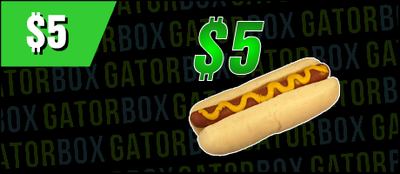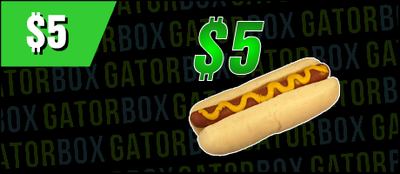 hey guys it's your boy sam freddy here telling you all about that gatorbox famous five dollar hot dog, just five bucks gets you a hundred percent all beef dog, buy one get one another for regular menu price (We goofed and have two $5 tiers but Patreon won't let us fix this. You'll get a VIP badge for pledging here -- see above.)
Includes Discord benefits
About Gatorbox

Hi, I'm Draco and this is Gatorbox's official page on Patreon! I am a content creator of over two decades (and counting) focusing predominately on written works and live performances. Since the early 2010's I've been the host and main producer of Gatorbox on Twitch & YouTube where we've hosted literally hundreds of streams and amassed over 1,000 videos!
I devote a significant portion of my free time to Gatorbox because it is both something I enjoy and is also an important social anchor in my life. I came from a rough background and being able to livestream and tell jokes and bring people happiness has helped me reclaim a life that I assumed I'd long lost. This is my God-given talent and being able to use it as a force for good is something I am proud of.

It's hard to summarize "Gatorbox" in just one sentence. Out content is so varied because I have so many special interests and I want to share them with the world. At its heart Gatorbox is a show about video games and we explore some of the weirdest and/or worst games that have ever been released. Our longest-running side series is "GatorUNbox" (see what we did there?) where I show off all sorts of curiosities I've found at thrift stores and in my travels ranging from sealed vintage trading cards to figurines and sometimes even old nostalgic food. But I also have other projects such as "Gatorbox (of Crayons)" which is a live art stream.
Yeah these names are good and I'm not ashamed of bragging, "Gatorbox" was a good starting name.

I am probably most well known for the show "Your Level SUCKS" (2015-2020) where I sardonically criticized the user-submitted stages in Super Mario Maker. Though I feel like I was a little too rowdy at times, Your Level SUCKS did get a second season which lasted from June 2019 to June 2020 for the follow-up game, Super Mario Maker 2. Some of the humor hasn't aged well -- and I'm not super fond of it -- but it helped me find an audience of good people who've supported me all these years and help keep me going even when times are bad.
Contrary to the performance in Your Level SUCKS I'm actually fairly mild mannered and I dabble in a form of humor I'd describe as "irreverent and referential". I've participated in the charity Extra Life every year since 2013 helping to raise money for children's hospitals; from 2019-2022 I've been awarded their gold fundraising medals. Across all marathons Gatorbox has raised over $9,000 for Extra Life. In 2019 I teamed up with NoReset as a recurring guest at their charity marathons benefiting other meaningful and important causes.

Your pledge on Patreon will directly support production of this stream. Comedy aside I am also a bit of a handyman and there are a number of props that make regular appearances on the show that I built myself using parts that were bought with Patreon money. The Prize-O-Matic, Prize Boxes, Bit Sign, Bit Jar, Shelves of Glory, and mounting arm for the art camera are some examples of things I've built with pledge money, and of course the funds also go toward buying weird games for future streams.
As a Patreon backer you will get early access to all episodes of the series "Off Air" and "Hauly-Moley" as they are made, plus any sneak peeks at upcoming projects that I am working on. That's at the $1 level. Beyond that: for $5 you will receive a VIP badge in our Twitch chat, for $10 you can have your own Twitch emote in our channel, and for $25 you'll receive a featured link to your project (Twitch, YouTube, personal site, etc) at the top of our Twitch page! It goes without saying the higher tier rewards also include all the lower tiers, too.
Thank you for checking out my page on Patreon and I hope that you will consider backing this project!
❤️🐊
-Draco

BASIC COSTS COVERED!
I don't expect to make a fortune doing what I do, but I do think it would be really cool if my hobbies at least earned enough to break even. $100 is also a nice round number to shoot for that seems do-able.
1 of 4
Become a patron to
Unlock 14 exclusive posts
Connect via private message