GB Patch
is creating Visual Novels - Interactive Fiction
Select a membership level
Supporters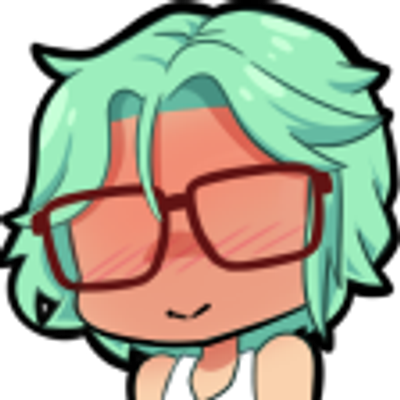 ▸Download the Our Life PAX East Demo! It features extra content not available in the public demo.
▸Join in our Patreon-only Discord with daily posts on what we're up to. We also have live chats and special Q&As in there.
▸Access to multiple new Patreon posts each week and everything that's been shared in the past. Enjoy sneak peeks of upcoming content, concept work, behind-the-scenes info, and more.

Includes Discord benefits
Fans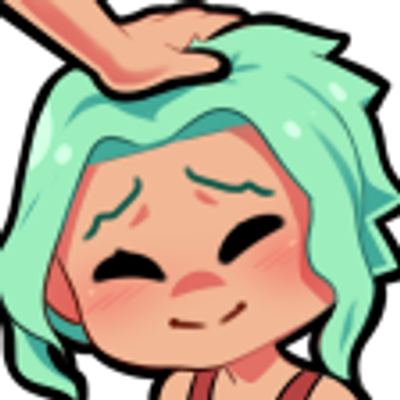 ▸View the 18+ posts on Patreon and the mature sections of the Discord channel. See exclusive bonus sketches and sneak peeks of the upcoming 18+ Patreon-Only Our Life Moment.
(The 18+ content of our games can be sexual or violent. The two types are always posted separately and clearly marked so you can avoid one kind or both, if you prefer)
▸Access to the current Floret Bond Beta Build.
▸All previous rewards.

Includes Discord benefits
Insiders
▸Access to the current Our Life Beta Build. 
▸The right to vote in Patreon-only polls that will help shape our projects and determine fun extra content.
▸A key for each newly released game. (You must still be a Patron during the month the game comes out.)  
▸All previous rewards.

Includes Discord benefits
About
Hello! GB Patch Games is an indie company creating unique stories in various genres and with different gameplay styles. From creeping horrors to lighthearted comedies, always with some romance in the mix. Our games have female protagonists or allow the player to choose the pronouns of the main character (he, she, or they).
We create 13+, 16+, and 18+ content
. You can count on seeing multiple projects in the works at all times, plus we've got a fun little catalogue of already released games. Please feel free to check it out! We hope you'll find something worth being excited about.
With the support of our Patrons we can continue to regularly release new demos and completed games, while making each one better than the last. All our games/demos are available for
Windows, Mac, and Linux
in a DRM-free way. Our completed games are also available through
Steam
. The public demos currently do not have Steam versions. We're also working on making our games available for
Android
. Right now only the "Our Life" demo is.
Important:
This Patreon charges up-front. When joining you'll pay the tier cost that day and then again at the start of every other month you're a supporter. This is helpful to keep in mind if you might want to join and it's near the very end of a month. You'll be charged once right away for the current month and then again when the new month starts a short time later. Waiting a few days to join on the 1st of the next month will work out to be a better deal.
Thank you so much for visiting us here!
The projects that are still in production. We're regularly updating their beta-builds.
Our Life: Beginnings & Always
(
Public Demo Available!
Windows, Mac, Linux, and Android)
Visual Novel, Slice of Life, Comedy, Drama, Romance
Create a one of a kind life while growing from childhood to adulthood
Male, female, or non-binary protagonist with male love interests
Design the appearance of your own custom character, shape their personality and interests, determine their relationships
16+ for suggestive content and swearing
Current Beta Build! 0.82 (Windows, Mac, Linux, and Android)
PAX Demo! (Windows, Mac, Linux, and Android)
A twenty dollar bill, four summers, fifteen years, and a one of a kind life.
Our Life is built around seeing what comes of your life throughout the years. The protagonist is highly customizable. The only major love interest of the story is a boy named Cove Holden. The two meet at eight years of age. Over the course of four summers and three time skips, the pair grow up together. He is similarly changeable, though you don't have an direct say in his development. Cove is a person of his own, there's little way to tell how his experiences will shape him in the long run. You get to discover that for yourself as you progress.
XOXO Blood Droplets
(
Free Version Available
!
Windows, Mac, Linux. Paid DLC still in-progress)
Visual Novel, Horror, Comedy, Twisted Romance
Romance the unstable murderer of your dreams while trying not to be killed yourself in a fancy-smancy boarding school
Female protagonist with male love interests
Make dozens of choices with over 150 endings to find
18+ for violence, blood, crude/suggestive humor, and lots of swearing
Current Beta Build! 1.2 (Windows, Mac, and Linux)
Love. Kill. Try not to die. Probably die anyway.
XOXO Blood Droplets is a cute, comedic, and creepy Visual Novel. The goal is to somehow romance a murderous boy without having the crazy dudes you didn't pick (or even the one you did) end your life. It doesn't tend to go well. In fact, usually it's pretty horrific.
Floret Bond
(
Public Demo Available!
)
Visual Novel and Crafting Sim, Fluff, Fantasy, Polyamorous Romance
Help out a pair of very socially awkward monster boys
Female protagonist with male love interests
13+ for mildly mature themes
Current Beta Build! 0.2 (Windows, Mac, and Linux)
Peony lives a peaceful life dedicated to self-improvement in a small elven village. It is a simple town and there is little reason for an outsider to come by. If ever a stranger does come knocking there's usually only one reason for it, they need Peony's service. Within this world individuals with magical talent choose one area to specialize in. Peony has a rather unique expertise; she studies the art of neutralization. With the competition so limited and her prowess so well known, it has become normal for her to be approached by neighbors and outsiders alike stuck in shocking and absurd magical situations desperate for someone who can undo it all. No matter how many unusual jobs she's hired for, Peony reminds herself that something stranger can always occur. And yet today she'll be getting a commission that is truly worth remembering.
Secret 1 & 2
We'll also be posting content for two different games that are not being shown off on our regular social media pages yet. The current pair of secret projects are both rated 18+ for sexual content.
These games are complete and can be downloaded immediately for no cost.
XOXO Droplets
(
Itch.io Page
,
Steam Page
)
Romance the jerk of your dreams in a fancy-smancy boarding school
GxB, Management Sim, Comedy, Slice of Life, Modern Day
13+ for crude humor, some suggestive content, and censored swearing
Partial voice acting
There's also a commercial version with more content!
Lake of Voices
(
Itch.io Page
,
Steam Page
)
Choose who lives and who dies on a tragic adventure
GxB/G, Visual Novel, Horror, Dark Fantasy
16+ for some swearing, violence, death, and sensitive themes
Full voice acting
Our bigger completed projects that are wholly commercial.
A Foretold Affair
(
itch.io Page
,
Steam Page
)
Go on a long journey while trying to convince a stranger to marry you because you saw the future
X/B/GxG/B/X, Visual Novel, Adventure, Comedy, Drama, Steampunk Fantasy
13+ for slight swearing and violence
Partial voice acting (Added January 30th, 2019
We're happy to include all these perks to show our appreciation for your support.
Frequent Posts:
You'll be kept updated on all the happenings at GB Patch Games. We'll explain our progress, what we intend to get done next, and share incomplete and newly finished assets. These posts will also include the
two secret upcoming projects
.
Other Art:
We'll also post unfinished pieces, concept work, unused pieces, and other types of assets you won't see elsewhere. You'll get to see the games come together from concept to completion.
18+ Content:
See all the suggestive, uncensored content that'll be included in our upcoming works (will be clearly marked and avoidable!)
Polls:
We'll have polls as much as possible to decide character designs, event topics, how we put to use extra funding, and more!
Discord:
Join in on a special Patrons only Discord community. I'll post there
every day
about whatever I happen to be working on and you'll get plenty of sneak peeks.
High Res Art:
We'll share downloads for higher quality images of our fancy assets.
Beta-Access:
Rather than waiting for each game to be released, you can enjoy the projects as they are coming together. We'll constantly be updating the builds for our in-progress games and you can have the opportunity to play those rather than only getting to try a small demo. Depending on your tier you can gain access to one, some, or all of our games' beta builds.
Credits:
For all your help in making our games possible, your name will be added to all games that are currently in-progress during your time as a supporter.
Guides:
Whenever a new release of ours hits digital shelves, we'll share with you an in-depth walkthrough with everything you could possibly need to know.
Digital Content:
Each month we'll give out digital content based around our current and previous games. Wallpapers, artbooks, soundtracks, keys, and other possibilities. We'll be listening to our Patrons about what they'd like to receive for this.
Games:
If you're a Patron during the release of a new commercial game, you'll be given a free key for it!
If you ever have any questions, comments, or concerns feel free to reach out to us-
Contact Email:
[email protected]
And thank you again for taking the time to read through this and for all your support!
We'll add three new extra-special CGs to Our Life. These full screen images will show small parts of the main character (e.g. hands, lips) interacting directly with Cove! The appearance of the MC will reflect all the customization details set by the player, so you'll get to see your unique character featured right alongside the love interest.

Thank you for the support ❤

(REACHED! The pieces are in-progress.)
5 of 5
Become a patron to
Unlock 380 exclusive posts
Connect via private message
How it works
Get started in 2 minutes