GCWtv
is creating power-packed adventure show with a female lead
Select a membership level
All 5 Pre-Released Season 2 Episodes
Thank you for your support! You can now the full Season 2 of American Exile (all 5 episodes) before it is available to the public for online rental. You also the free downloadable Gold Edition Poster Art. See Episode 2 show to get the download  attachment. 
NO monthly subscription  just a one time $3 contribution.  The episodes are available for viewing until February 27, 2020.
Watch all  Season 2 episodes until February 2020
Free Gold Edition Poster for Season 2 (download attachment from Episode 2 post) 
Patron-only updates and chat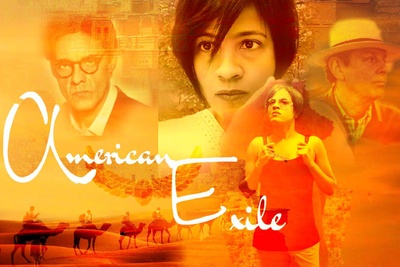 The Insider
You want to know secrets of what's really behind this whirlwind, mysterious, and power-packed series. Well, grab a coffee and get the inside track. A $5 one time contribution. 
*Behind-The-Scenes video and content monthly including a Director's Secrets Revealed show
*Shout out on Instagram or Twitter 
* All benefits from the previous tiers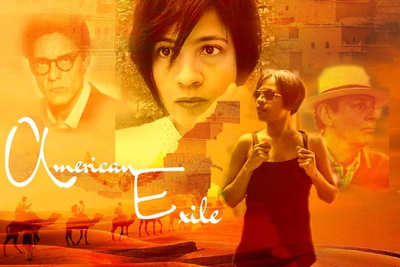 Show Credits
Wow! Your support means so much to to us. Allow us to thank you with a special place in our show, plus other sweets rewards!  A one time fee of $25.
* Your name in our Thank You credits in all episodes. 
* A second shout out.
*All rewards from the previous tiers.
About GCWtv
AMERICAN EXILE, SEASON 2:  
I produce the adventure series American Exile about a fierce female archaeologist who fled the country to hide a scientific formula. Our cast features talent from such shows as Dr. Who, Melrose Place, Malcolm in the Middle, and Educating Rita. I am show creator and the lead role as Morgan Bannister. 
If you support us, you will get early access to all Season 2 episodes through February 2020, PLUS exclusive rewards. After February 2020, we will submit the shows to platforms Amazon Prime for rental. Please see below for Patreon show dates for each episode and events. 
SPECIAL EVENTS:
Public Showing of Episode 2: January 3-5
*After 1/5, Episode 2 will be available to only Patreon members. 
Patreon Show Release Dates: 
Episode 3: Releases January 10
Episode 4: Releases January 15
Episode 5: Releases January 25
SEASON 2:
Our heroine Morgan must solve the mystery behind her amnesia and her missing partner's genetics formula. Season 1 had Morgan fleeing from the USA to Scotland. Season 2 takes you to Morocco for a key event in this mystery, 
Our cast includes two veterans of television and film who appeared in some of your favorite shows. They're led by a dynamic filmmaker-actress who's breaking barriers to build a new kind of "film and tv" industry machine. 
MERRI CHRISTI PEMBERTON
Morgan Bannister and Director-Writer
Along with American Exile, Pemberton is also the author of Damascus Code, an American Exile origin story. The series and book will lead up to her feature film JOA. Prior to filmmaking, Merri Pemberton was a museum curator and artifact researcher. She also founded GC Style Magazine, which interviewed notable figures and events such as Sec. of State Hillary Clinton's staff leadership and the 2013 Presidential Inauguration Swearing-In of Barack Obama.
Instagram: @merrichristi_live
PERRY D'MARCO: ACTOR-WRITER
Dr. Francisco Magellan
 (scientific mastermind)
D'Marco's 30 years in the industry includes appearances in Jimmy Kimmel Live! comedic skits, Malcolm in the Middle, Melrose Place, and most recently the role of teacher Dean Ruiz in the new podcast Deadbeats. Instagram: @perrydmarco
As an off-screen and on-screen couple, Perry and Merri are using self-produced shows like American Exile to introduce barrier-breaking roles for African American and Mexican American characters.
PHILIP HURD-WOOD (DIRECTOR-ACTOR)
Professor Geoffrey Carrington
Hurd-Wood 
has a rich 30-year career on the big and small screen. From the classic film Educating Rita to Dr.Who, and many BBC broadcast shows, Wood brings the right touch to his role as Morgan's protective professor Dr. Geoffrey Carrington. Instagram: @philhurdwood
You can watch SEASON 1 free for a limited time on Youtube:
https://youtu.be/1a28JUTdgiE?list=PLT46BTA6Z06b3H2gRKGh8JcqdI_9lTXDn
Recent posts by GCWtv
By becoming a patron, you'll instantly unlock access to 2 exclusive posts
By becoming a patron, you'll instantly unlock access to 2 exclusive posts