Gean Penny
is creating two children's book series
Select a membership level
Pledge $1 or more
It's the little things that count! For your little pledge, you'll receive the following:
-Thank you! You have my deepest, heartfelt, gratitude!
-You rock! You do! You're the foundation that holds this project together!
Favorite Fans First
Double thank you! For your pledge of support you'll receive:
-My heartfelt gratitude
-You rock twice as much!
-You have become one of my Favorite Fans and can now follow along with each book as it's written and illustrated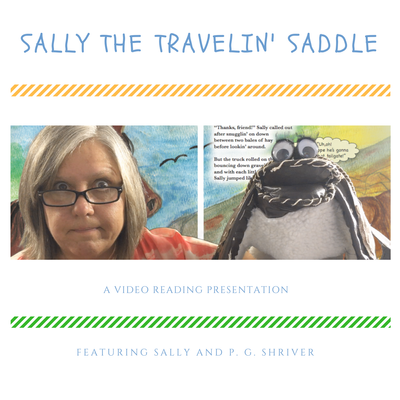 Most Favorite Fan First
You are so generous! For your kind pledge of support for my series fiction, you'll receive:
-My heartfelt thank you!
-You are my Most Favorite Fan so you will receive a free video reading of one of my picture books written under my other pen name.
- You are also now a member of my website where you can download all the free audio books I've recorded!
About Gean Penny
Hi,
You probably landed here after reading the most recent book in one of the two following series:
The Adventures of Runt and Arnold
Bobby Jay
If so, then welcome to my "
Favorite Fans First
" project where only those fans who are following the two series above will receive first readings of the newest books in each series.
I'm going to attempt to write a book a month, alternating between series, which will be a real challenge for me, and which you, my Favorite Fans, will read on the spot as I go after you hit that
Become a Patron
button!
Follow every chapter and illustration as they are created by me. You might even get to have a say in what happens. 
What do you say? Let's do this!
When I reach this goal, I'll share my writing schedule to create a book a month.
1 of 6
Recent posts by Gean Penny