Who we are!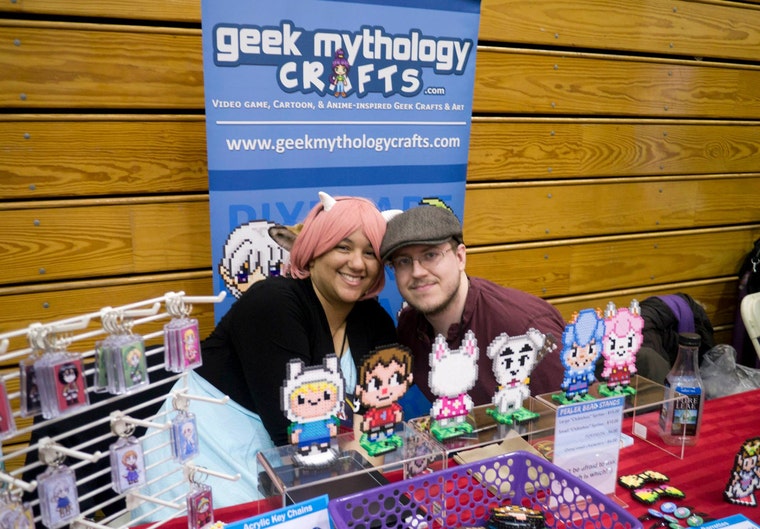 Greetings fellow geeks, gamers and everyone in between! We are
Vilsy
and
JJ
of 
Geek Mythology Crafts
. We are dedicated pixel artists and Perler Bead Spriters! If you have been to Anime & gaming conventions along the northeastern coast of the USA you may have seen us before!
You can also check us out at:
Twitch
: 
geekmythologycrafts
Twitter
: 
geek_mythology
Instagram
: 
Geekmythologycrafts
Facebook
: 
Geekmythologycrafts
What are we up to now?
For the past 10 years we have been creating geeky crafts known as "
Perler Bead Sprites
". We've differentiated ourselves from the growing number of bead spriters by creating our own original pixel art designs. Since then we've built a decent library of designs and we want to keep designing more!
Our current major project is:
So why Patreon?
It is our dream to become full-time artists, growing our art business through our true love of drawing, pixeling, learning and improving our craft to share with our fellow geeks. This includes delving into other possible projects like original comics, illustrations, or merchandise creation based on our artwork and more! It is also my goal to learn sprite animation for game development. For that we could really use some aid from people who enjoy our artwork and crafts! Thanks so much for your support!