GeekyMcFangirl
is creating Craft Tutorial Videos and Livestreams
About GeekyMcFangirl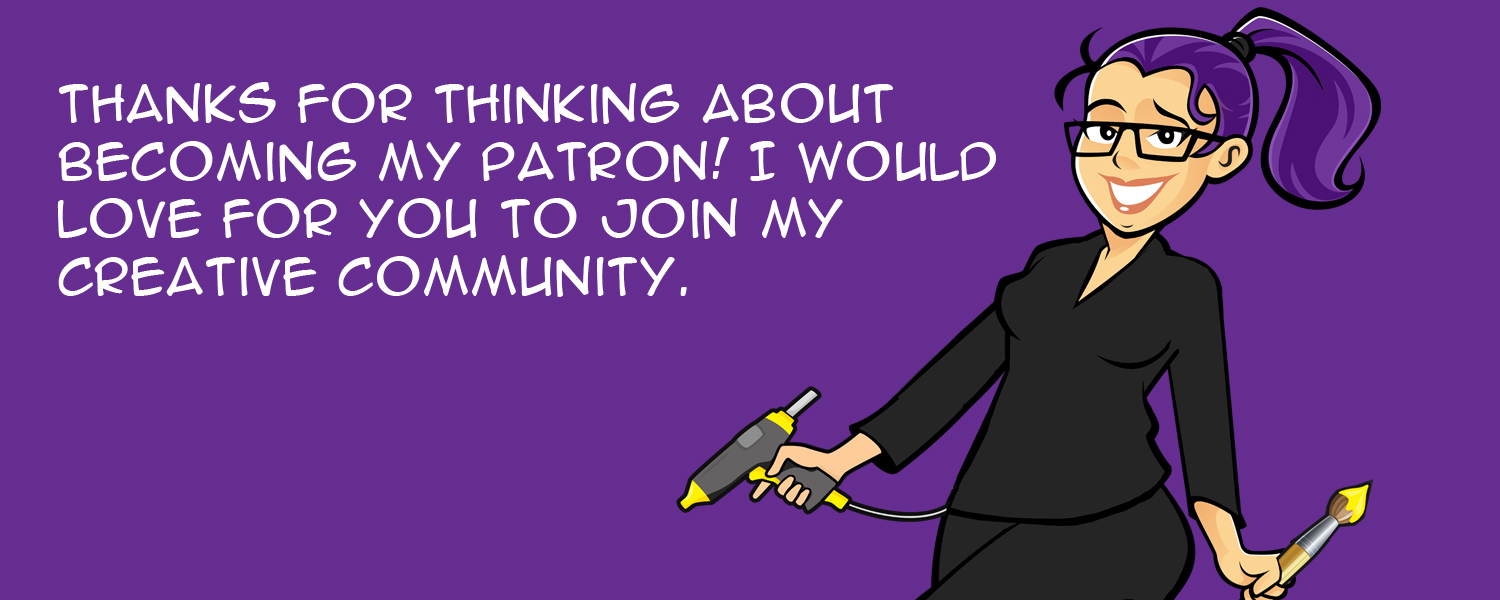 My Patrons are the people who make all of my craft tutorial videos on YouTube, possible (and all of my crafty live streams on Twitch!) Support from my Patrons make the craftymcfangirl website and the geekymcfangirl website possible as well.
My YouTube channel
My TWITCH channel
the craftymcfangirl.com site
the geekymcfangirl.com website
I love making videos and tutorials to share my fandom of all things crafty, nerdy and geeky. Your support helps me do even more! If you are learning from my videos and enjoy them I welcome your support through Patreon. I also love streaming craft and art projects live on Twitch Creative. I hope you will join me there as well.
Connect with me on
Twitter
Instagram
Facebook
Tumblr
DeviantArt
Pinterest
Join the GeekyMcFangirl community. I'd love to chat with you. As a Patron you will have access to a patron-only feed where you can suggest crafts, get free patterns and see project updates. You can also enter all my giveaways and receive random mailings from me.
Your patronage helps me cover the costs of crafting materials and the equipment needed to live stream on Twitch Creative and make each YouTube video. Eventually I hope to cover the costs of the hours it takes to develop the craft projects, design patterns, post on and maintain the craftymcfangirl.com web site. And ultimately I would love for GeekyMcFangirl to become a full time job with fan support.
Select a membership level
One Tier to Rule Them All
In 2019 and going forward, the Geeky McFangirl Patreon page will have only one single tier. Whether you support me for $2 or $200 all of my Patrons will receive the same benefits. You will be able to download pdf's of all of the patterns for craft tutorials on my channel. All old tier levels were sunset in April 2019
My first goal is to cover the costs of the crafting materials and equipment needed create each video. I live stream and film an average of 12 videos a month. The materials costs vary a lot from craft to craft.

1 of 5
Recent posts by GeekyMcFangirl