Bruni Multimedia
is creating Adult Visual Novels
Select a membership level
Get exclusive patron-only merch
Student
Access to patron-only content
Preview of the more recent updates to our games
Gamer
 All previous tiers' rewards plus: 
Patron-only polls
Sneak peek photos of upcoming releases
Supporter
All previous tiers' rewards plus:
Yomi Alliance Digital Application Letter
Your name will be put in the End Credits of our games
Priority Access - play each update 7 days before official release for all our games!
About Bruni Multimedia
Bruni Multimedia - We make Visual Novels
Bruni Multimedia is an indie studio founded in 2018 with the goal of creating the games we always wanted to play. Specializing in Visual Novel development, we try as hard as we can to deliver something completely new in the Visual Novel videogame industry!
While this is indeed a bold objective, we enjoy the challenge and we can't wait for you to try our games!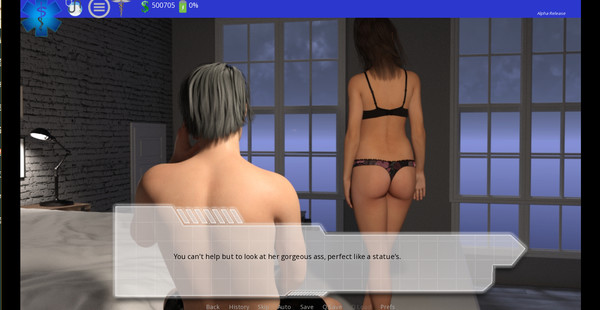 By choosing to pledge our projects' development you are NOT being sold a final, polished game, but you're supporting their development, present and future and and hopefully help us to clear bugs from the games before their final release.
Why should I support you?
We're trying to develop the game we always wanted to play. Support from our player community made it possible to achieve this result!
From the deep simulation and narration to the engaging and varied clinic management gameplay, we're trying to make a different kind of Visual Novel, something that was never shown before. This goal requires time of course, and the journey to the final release will take several months to be concluded. Delivering something we're proud of is our main objective with this game and the games that will come.
By supporting my work here you can become a part of our amazing community who have offered invaluable feedback and support over the months. However, remember that the game still has a long way to go. You can expect bugs and missing features to pop up, and we'll certainly be needing your feedback regarding new gameplay systems and balance.
We want your help to make General Practitioner as amazing as it can be!
What do you mean for "Adult games"? Is there sex and nudity in them?
All of our games feature nudity and adult-related content. This means that sex scenes are present in the game although they are part of the story and not the center of it. When you play our games you can expect to face many sexy situations, but adult thematics will sometimes involve illnesses, drug use and alcohol abuse and other situations not suitable for a young audience.
We can't show sexual images on this page as part of Patreon's rules about explicit content.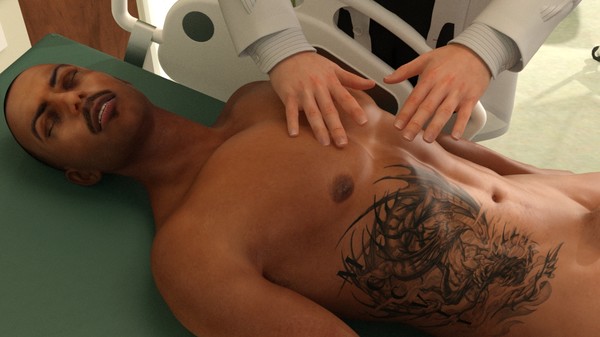 How long will the game stay in Alpha?
General Practitioner's Alpha will end on November 2019, with the full game releasing on December! The game features 60+ hours of gameplay and different romance paths and situations to explore.
The Coroner Saga will be released as a full version, not hitting Early Access, starting from May with a scheduled release of each episode after about 3-4 months from each other.
How do you plan to involve patrons in this?
Your feedback is the most important thing here. No, really.
General Practitioner
is our first game of many planned ones, its success is incredibly important to us. Without the love and feedback from our community, this is something we would not be able to achieve. We will do our best to communicate with you to ensure that you are as satisfied as possible. We want to be an indie studio you can rely on. We're all about fun and innovation, and we want you to be a part of it!
Visit our websites for more info:
https://www.brunimultimedia.com

https://www.generalpractitionergame.com
https://www.thecoronersaga.com

https://www.yomialliance.
com
You can also follow us on:
https://twitter.com/BruniMultimedia

https://www.youtube.com/channel/UCD07arwxkAfC_RRSMw_hLEw
$1,158 of $1,500
per month
More Artwork
More artwork will be added (CGs, Backgrounds and sprite variations) to strenghten the story.

5 of 10
Recent posts by Bruni Multimedia