General Practitioner: a Visual Novel with Management elements and Medical Procedures!
I'm trying to bring to life the videogame I always wanted to play, a medical simulation that will cover many aspects of this wonderful profession, along with a deeply written story about relationship and adult themes.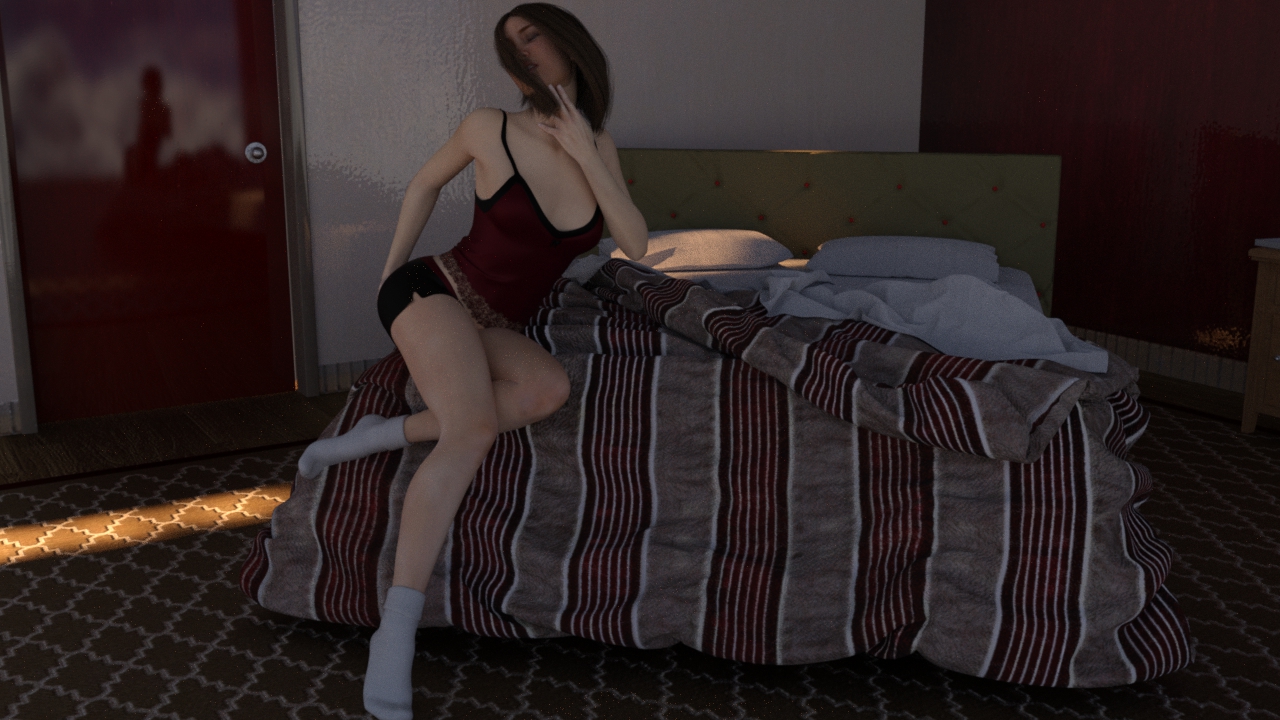 NOW AVAILABLE ON PC, MAC, ANDROID AND LINUX DEVICES!


When will the game be released?
Version 0.0.14 has been released for free to all on 05/07/2018 and is available at www.brunimultimedia.com

Latest Patreon Release is 0.0.15

Next Patreon Pre-Release will be 0.0.15:
Early release for 20$+ patrons: June 29th, 2018
Mid release for 10$+ patrons: July 7th, 2018 
Pre release for 5$+ patrons: July 14th, 2018 
Public release: Late August 2018, 2018
       The newest Patreon's release will be 0.0.16:

Early release for 20$+ patrons on July 29th
Mid release for 10$+ patrons on August 7th
Pre release for 5$+ patrons on August 15th
Public release in mid-september
Please remember that General Practitioner is an alpha stage development videogame, which improves release after release.
Pledging the game doesn't mean you're being sold a final, polished game, but that you support the game's development and hopefully help me to clear bugs from the game
. That's what 'alpha' means, even if sometimes it's a wrongly used term.
In return I offer you a quick reply to each bug report, (very) fast fixes and technical support within 24 hours, festivities excepted (but sometimes even during those).
What about the final release?

While I cannot determine a final release date I already planned the most important features that it will have. You can take a look at my post here to learn about that:
https://www.patreon.com/posts/15464867
Who's the main character?

The main character is a general practitioner, an ordinary doctor with his own life and job.
The medical part, written in collaboration with a real doctor, will be simulative.
In the game you will meet many characters, each with its own agenda and personality. Patients will come to your clinic looking for treatment for various illnesses.
It's up to you to do a checkup on them. Which body part will you examine? Will you make the right diagnosis or worsen things? Will you defer your patient to a specialist or continue treating her in order to gain more money?
What are the current features?

As of version 0.0.15 the most important features are:
39 unique medical examinations
3 game modes (Story for the complete experience, Vanilla for the story without sexual activities, Examination for the medical exams only)
19 story arcs (events that revolve around one or more characters)
2600 high-quality images
43 Achievements
Random events while exploring the city
Random Examinations for an almost endless experience (pre-alpha feature just for 5$ patrons)
...and growing

What kind of patients will you examine?
You will be able to examine detailed patients, both male and female. During the game there will be various events that will lead you to examine a variety of people.
Is the game only about examinations?

No, it is not. The game has its own script which involves many activities. You will meet various characters in the clinic and outside. You can even hire them to work for you. If you're feeling tired a friendly massage parlour will be avalaible to your character.
Is there a dating sim in the game?
The game features a dating simulation engine developed by myself.
This is something new in the Visual Novel scenario and you can read about it here:
https://www.patreon.com/posts/14179211
Is there some kind of management system?

Version 0.0.5 introduced staff interview and hiring, plus a clinic management with a shop where you can buy upgrades that will unlock new scenarios and examinations available.
You can find the posts about introduced features here:
https://www.patreon.com/generalpractitioner/posts?...
Are the ilnesses randomly generated?
Yes! The "Random Examinations Project" is being developed.
Learn more here:
https://www.patreon.com/posts/14518042
The first batch of random examinations gameplay has been released on March 31st for 5$+ patrons:
https://www.patreon.com/posts/17857707
There will be scripted examinations as well! This means that the patients will return to your clinic and behave differently based on their trust in you and the outcome of your previous choices.
You will be able to recognize them and progress their story further. You can even meet them outside of the clinic (you work in a small town after all). What will become of your relationship it's up to you!
What else can you tell us?
The style is that of a visual novel, but it has elements of an RPG (choices WILL matter as you progress into the story. Plus it will feature an inventory management), of a simulation and of management.
If you don't want to start over at each update the
skip feature
will help you!
The medical part is a simulation. I'm working with a real doctor, friend of mine, who tells me what happens in medical clinics (Italian ones, since I'm Italian) and all the medical informations are real.
My inspiration are the old medical simulations like the "Emergency Room series" from Legacy Games
.
What kind of sex will be present in the game?

Sex scenes, although not mandatory, will be present. The game will feature sexual intercourse and romances with various partners, both male and female!