Generation Play
is creating Video Game Community & Awesome Content
Select a membership level
Generation Play Supporter
The Generation Play community is amazing, but it's not easy or cheap to run! Behind the scenes there is a lot of hard work that goes into content creation, community management event planning and management and much more!

Becoming a Generation Play Supporter helps resource us for these things, and also get's you early access to all of our videos!

And the best thing about being a  Generation Play Supporter??? You are helping us grow and continue to shape the lives of gamers across the world!
Generation Play Promoter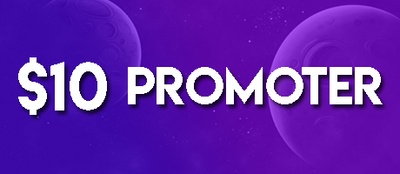 Well, if you are going to be one of our amazing Patreon supports you better look the part. Becoming a Generation Play Promoter not only get's you early access to all of our videos, but a cool badge you can wear!

Represent the Generation Play community and help our family grow as a  Generation Play Promoter :)

*please note at the moment physical merchandise is only available for Patreon supporters in Australia.   
Generation Play Contributor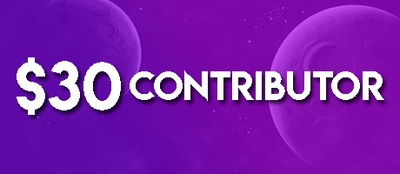 Get more involved with our community by becoming a  Generation Play Contributor. Contributor's get a bunch of cool stuff like early access to videos, their names in Generation Play videos, the opportunity to be on our monthly community gamescast and a custom patreon only GenPlay T-shirt!

*please note at the moment physical merchandise is only available for Patreon supporters in Australia.   
About
Join and support the Generation Play community!

Generation Play
is a fun and dynamic video game community, built around the idea that video games are not only fun, but are a really great way to connect people socially. 
We exist for a single purpose, and that is to
connect gamers
all around the world in a real and authentic community, with the hope that friendships are made and strengthened. 
We host events, regular chats, and feature YouTube Channel that all Generation Play members are welcome to participate in. We encourage and accept all people, consoles, and gamers of any type and would love to see you at our next GenPlay event and connecting online!
Entertaining the community is our 
YouTube
channel which delivers 3 pre recored videos a week and hosts 4 lives streams a week. The coolest thing about our Youtube channel is that all of our content comes from within our community, from talented passionate members who want to grow and entertaine our family., The videos are also featured on our ever expanding website 
www.generationplay.com.au
.
At the beating heart of our community is our 
Facebook group
full of community memebers who love to connect and share their passions for video games.
If what we are trying to do resonates with you we want to encourage you to become a part of Generation play, as well as support us through patreon. If you are looking of free stickers, mugs and other gimmicks maybe look else where... but if you want to support
real video-game-loving community
, you're in the right place!
Studio goal 1 - Mic desk stands!
The Generation Playcast (our podcast) is growing but that means we need more mic stands! At the moment we are using a bunch of boom mic which look, well... they look like the image below (lame) haha! What we need are smaller desk stands more appropriate for a podcast.

We would love it if you could help support Generation Play so we can buy some new mics stands for the Generation Playcast boys! If we can get 10 new Patreon we can go get us some new mic desk stands!

If we hit that goal we will also take name suggestions for each of the mics from the new patreons who support this goal.


1 of 3
By becoming a patron, you'll instantly unlock access to 127 exclusive posts
By becoming a patron, you'll instantly unlock access to 127 exclusive posts
Recent posts by Generation Play