Genevieve V
is creating music, visual art, podcasts, classes, and community
Select a membership level
The Meerkat
THE MEERKAT -  An Invitation to the Mob
BTS content & patron-only polls
Early access to updates, tickets, releases
Patron-only free download of your choice
Patron-only monthly chats, podcasts, and check-ins covering everything from creativity in art, music, photography, and nature journaling, to living sustainably, to tapping into your unique creativity, to being your own boss. 
The Cheetah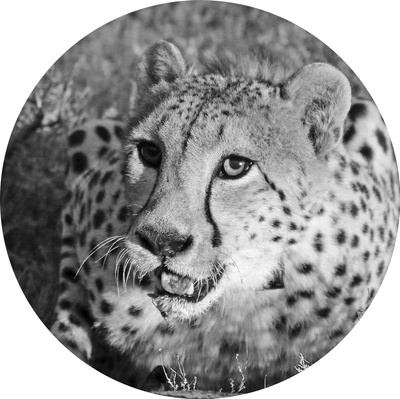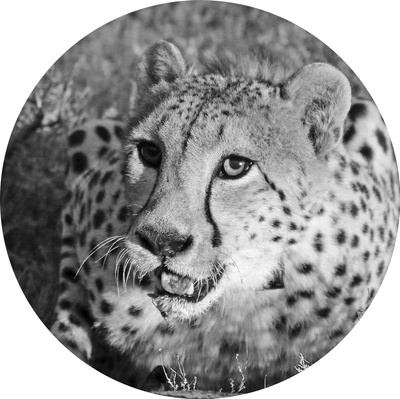 THE CHEETAH - Stay Ahead of the Pack
Exclusive Patron-only access to unreleased content from the archive
Patron-only free downloads of my first two releases
Behind-the-scenes access to work-in-progress recording, writing, and photography projects
Early access and fan requests for upcoming shows, plus patron shoutouts
And everything in the previous tiers
The Elephant
THE ELEPHANT - Big, Bold Benefits
Exclusive voting power to decide on things like which songs get recorded and performed, which photo to use for promo, which topic to cover in an upcoming behind-the-scenes session
Complete access to archived material
Live chats and podcasts
Video tutorials and lessons, including one one-hour behind-the-scenes session covering a topic of your choice as chosen from a list of options provided (unfortunately, yes, I have to limit the choices of what we cover because - spoiler alert - I don't KNOW everything about everything)
Patron-only downloads of new recordings
And everything in the previous tiers
Video tutorials & lessons
About Genevieve V
Welcome to my Patreon community! I'm so happy you're here. Ready to be part of the Underdog Nation? The wha?!?!

The Underdog Nation!

Because that's what I'm all about - championing the underdog, whether that underdog is a person, a place, a species, or an idea. Or all of the above. 

WHO AM I?
If you've seen a National Geographic or BBC documentary, watched shows and commercials on major television networks, donated to a conservation charity, or been to a major league baseball game, chances are you've come across me. Or at least my work. And now, with Patreon, I'm giving insiders a pass into my wild world as an award-winning singer/songwriter, wildlife photojournalist, author, and educator. If you want access to live streams, new music, and in-the-moment recording events, plus educational content on songwriting and music licensing, photography, and writing and publishing from someone who has 'done it all,' here's your chance. Join my Patreon community!

WHY PATREON?
I'm opening the door through Patreon as a means to connect with fans, share tips and experiences, and mentor and inspire others to live more creative, sustainable lives. Get a behind-the-scenes look into my entire creative process. Step into my kaleidoscopic mind and pick my brain for helpful tips. Join me in walking the (relatively) uncharted and unique path of the artist.

What IS Patreon?
Patreon is an online tool to help creators create and connect with a larger community of fans in a much more genuine and meaningful way. There are a million different options out there for social interaction. But few give artists a really direct and personalized way to reach fans. Patreon is a platform specifically built for creating that more intimate connection. No ads, no selling your information. Just you and me.

How does it work?
I post content. You contribute a monthly fee to access said content. That's it, really. The page is set up in a tier system. You choose which tier you want access to and contribute the monthly fee that corresponds to that tier. I provide the content to you that corresponds to that tier. This content is ONLY available to my Patreon family because, by being a part of this community, you are showing you believe in what I do. I want to give you something more for going above and beyond to support me. I can't do what I do without you. I know that. And I thank you and send you a giant virtual hug. Because, you know, social distancing.

I also know the value that art brings to all of us. I mean, how many of you have a soundtrack for certain time periods and events in your life? Or connected to a book or movie or piece of art that truly spoke to you and your personal journey? Art saves lives in ways other disciplines can't. And I say that as someone who is both an artist AND a scientist.

Why am I here?
I'm here for three main reasons. One is logistical: I can't be everywhere at once, but I DO want to connect with you. This is my way of being able to connect with many people and share my journey. As an environmentalist, I also prefer to limit my carbon footprint. This platform allows me to meet up with you without having to get in a car or on a plane. And you don't either. It's not that I don't love seeing you in person. It's just not always feasible or environmentally conscious of me to do so. Plus, with technology being what it is, we can connect online as well as in person. 

The second is convenience. Like all humans, I'm not just one thing. I like and care about a lot of different things. I also DO a lot of different things. I'm a performer, an author, and a photographer, not to mention an educator and a naturalist. And even within those fields I do a lot of different things. For example, I'm not just a singer/songwriter who writers and records music and plays shows. I also write music for licensing for film and TV. And I teach songwriting and performance.

It's virtually impossible for me to maintain all those different presences and share all those different facets on every social media platform. At least not without an army behind me to help. I do not (yet) have said army. Patreon allows me to share the many facets of who I am in one place, all without the annoying pop-up ads and information baiting and algorithm-generating gunk of the other platforms. It's all here, in an exclusive community just for you and me.

The third is purely idealist: I want to use my skills to bring joy to your life in a way only I, as the individual I am, can. In my perfect world, I will be able to educate as well as inspire you to use your own individuality to bring joy to the world as well. Hokey? Eh, maybe. But when did being positive and making people happy become such a bad thing?

Why are YOU here?
You are interested in my work, or you've met me but want to know more about what I do and who I am, you have always wanted to learn some of the skills I can teach, you would like to support artists, you are curious about the creative life in general. Or maybe you just want to feel inspired. Your reason for being here is exactly that – your reason. And I wholeheartedly appreciate it (and YOU), no matter why you choose to show up. I'm just glad you're here. 

What will you get out of it?
Aside from getting exclusive access into me and my creative process, you get to nurture your own creativity as a result of being part of this community. It isn't just about me and my work. My hope is that, by sharing my process and experiences and bringing you into it, I am helping to build a community of creativity, compassion, and action WITH you. I've screwed up enough for all of us combined. I'd like to help others avoid the mistakes I've made. I'd like to give guidance and tips to help you with your own creative process. I'd like to include you in the steps to creating my art. I'd like to be a light in an often dim world. 

One of my most valuable skills has been my ability to identify people's unique voice and then help them to use that voice as only they can. My hope is that being a part of my community will offer that to you. Because we are a team. All of us. Even though it often doesn't seem like that when you turn on the news. But we are all in this together.

Know that Gandhi quote, "Be the change you wish to see in the world?" That's my inspiration. I am not great in a lot of areas. But I AM great in a select few. And I am hoping to leverage those areas in ways to help leave the world a better place. I'm hoping I can inspire you to do the same. We all have a voice. Creating, educating, and mentoring is how I use mine. And, thanks to your support, I can continue to share it. Welcome to the Genevieve show! 



Become a patron to
Unlock 93 exclusive posts
Get discounts to an online store
Connect via private message
Recent posts by Genevieve V
How it works
Get started in 2 minutes