GS_Gaian Helmers
is creating artisenal Cartoons & Games
Select a membership level
Genome Supporter
Thanks so much! Every bit counts and it means everything to me you're supporting these projects!
Name in Video and Game Credits as thanks.
Includes Discord benefits
Name in Video and Game Credits
Genome Infinite
Full Access to the Genome Studios Library & Archive.
HQ Videos and Clips.
Game Keys, Jam Projects, and Beta Invites.
Early Access to Videos and Games.
Intimate stuff like Dev Notes, Storyboards, Bloopers, WiP's, and personal logs.
Critique and mentorship to creators.
And More!Let's figure out what works for Infinite Members!
Includes Discord benefits
Behind-the-scenes content

Special "Martyr" Discord Role
About GS_Gaian Helmers
Hello! I am Gaian Helmers!
I am a self taught Multi Media Production Director creating Games, and Cartoons. I've been creating websites, games, films, and animation since I was 9 years old (21 years ago) and have no intentions of stopping any time soon!
My Work
I work on these projects full time 3-5 days a week depending on my health and day job. I am trying to establish
a creative studio that prioritizes health and a pace that aligns with quality work and learning
without being damaging to myself or my team.
I am dedicated to elevating my skillset to new heights with each project and every step along the way. I crave the thrill and satisfaction of working on spectacular projects that are striking and immersive. You can be sure that in any length of time you'll see improvement in our library of work!
I will be directing all earnings towards reinvesting in the studio and my team.
5% of these earnings will be donated to Edmonton Social Charities.
The Deal
By supporting Genome Studios you'll be enabling the creation of independent entertainment media. I will work along side you in order to be sure that you are satisfied with our offerings in return for your patronage.
I will be available during the weekdays on our Discord to chat and give critique and feedback for your work. I post and share updates regularly as I have things to show. I will do a monthly report on our projects and progress so you know what work is going where. I will deliver, to the best of my ability, some sort of significant content monthly; a Jean skit, a game update, a Some Peoples Kids short, or some sort of other content to be enjoyed.
Infinite Members will definitely get their fill of bonus content from all the work going on. I'm keeping all the embarrassing and behind the scenes content just for you.
A Taste of the GS Library
Introducing

Some People's Kids is an animated Sketch Comedy Variety Webseries featuring a roster of people living in Edmonton, Canada.
Headlined by Wolfgang and Hayes, the lead characters from the progenitor webcomic series "Get Rich", the show focuses on the lives of strangers and how they overlap to cause all sorts of shenanigans and humour.
Everyone is some persons kid, after all.
Introducing

The old stories tell us that, when our land is threatened, a Guardian is born to defend our people. But the ravages of a deep corruption has doomed our world, rendering the lives of our people ceaseless and twisted by madness. Worse, our Guardian has yet to wake, caught in a curious dream by an unknown force.
Fulfill your sacred duty in the dream and soothe the tormented minds of your Kin. Help them break free of this dream and be born to the world you've been created to defend. The task is perilous, but fear not: if you should fail, you will return to your sleep and another Guardian will rise to take your place.
Delve into Randomly Generated Nightmares. The Labs, The Armoury, and The Hunting Grounds: All sacred places for your people now made manifest with corruption and mired in the nightmares of your Kin. These once-sacred places now lay twisted and distorted—and grow ever more vast and winding as the corruption spreads.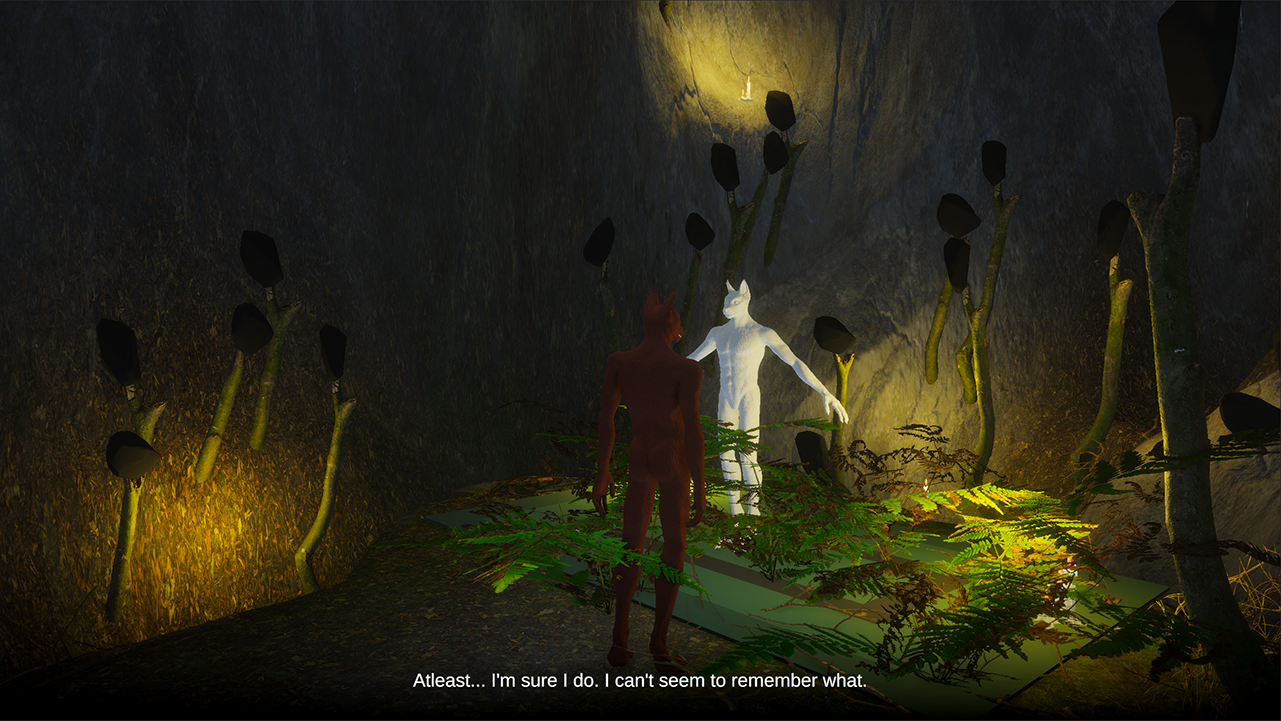 Peel away the veil as you explore the deep facets of Mother's Dream and face the painful truth of Her and your people.
Encounter characters drifting through the dream, hear their stories, stand along side them as you grow to understand the pleas of their hearts and the responsibilities you all share for your people. The Guardian is not the only one burdened by their birthright.
Introducing

It helps to be able to make fun of yourself. Jean Arteest is a satirical skit comedy following Jean, the typical brooding artist type, who seems to always make his life complicated and
'artful'
whether it's beneficial or not.
Follow along as I embarrass myself one episode at a time.
$0.80 of $1,373.28
per month
Gaian has a living wage! He can now work full time on everything offered by Genome Studios!

1 of 2
Become a patron to
Unlock 71 exclusive posts
Connect via private message
Recent posts by GS_Gaian Helmers
How it works
Get started in 2 minutes