Geoff Castellucci
is creating Music and Videos
Select a membership level
More.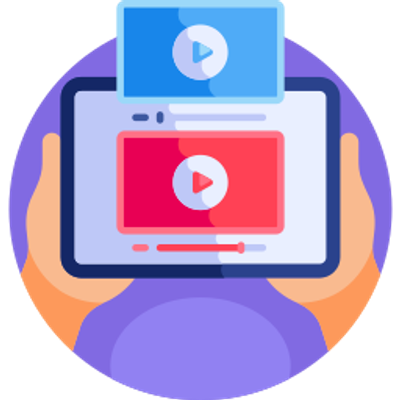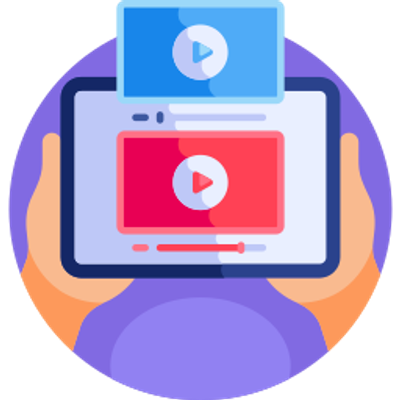 You're here and you're astonishing. Thank you so much! You now have early access to every video I release, and you'll get access to patron only posts like, photos, works in progress, random musings, and other bits and bobbles as I come up with them. THANK YOU, AGAIN! 
• Patreon Only Posts and Photos
Extra More.
You're beautiful. THANK YOU! At this level, you'll have access to the previous "more" AND you're invited to make your voice heard in patron only polls, get downloadable mp3's and karaoke tracks (when available), be able to suggest songs for me to record, books or poetry to turn into narrations, or submit your questions for the Q & A chats (replay access). I will be drinking coffee and answering questions... You can drink whatever you'd like. Might I suggest coffee. Have you tried coffee, yet? It's so good.
• Patreon Only Posts and Photos

• Mp3 & Karaoke Track Downloads
Even More.
You're amazing. You now have access to everything from the earlier mores, AND you're cordially invited to join me in a monthly Q & A Livestream chat. You tell me what's going on with you, I'll tell you what's going on with me, you know. Let's talk. THANK YOU!
• Patreon Only Posts and Photos

• Mp3 & Karaoke Track Downloads
About Geoff Castellucci
Hello, Wonderful Person. That would be you.

I'm positively buoyant that you've taken the time to explore my Patreon campaign, thank you again for your time. If you've watched the video above, it neatly sums up why this page exists, the text surrounding this post describes the wondrous perks you can get for contributing and partnering with me in creating videos, including early access to content, exclusive media, patron only Q&A's and other curiosities as I think of them. Thank you again for supporting art - The world needs more gorgeous people like you.
BUT WAIT - I HAVE MORE QUESTIONS!!!
(Then by all means keep reading because I kept writing).
Who are you?
Hi - my name is Geoff. I've been singing and creating music stuffs on the internet for quite some time now, but only recently without the accompaniment of 4 other fellas who, along with myself, comprise a pretty well known a cappella group, VoicePlay (you can find out more about them
here
). I'm a full time creator and when I'm not touring with the aforementioned group, I arrange, write, film, edit, produce… you get the idea. I make media type items you can enjoy with your eye balls and ear balls on the internets.
Tell me more about these "Media type items"; I am intrigued…
Glad you asked. My YouTube channel is split between music videos and slice of life/vlog type shorts. Sometimes I produce a tutorial if demand is high enough, but I always aim to keep things informative, entertaining, and worth your time.
Where can I see some examples of your work?
This link
is a good place to start.
What will you do with my pledge amount?
Good question. My first reaction will be to thank you profusely and then I'll promptly get to work. My biggest expenses currently are cinema quality camera rentals, lenses, audio engineers, and lighting. If we can solve those problems together, tackling more ambitious projects will cause me considerably less gastric distress.
What else do you do?
As I mentioned a few paragraphs ago, I sing and produce content full time with VoicePlay. That's my full time job, but I also have a toddler and if you asked him, my full time job would be "grilled-cheese - manservant"… so you know… perspective is everything.
How often do you release videos?
I've been aiming for 1 per month, but I haven't always hit that mark. Let's just say it's more than, "not often enough", and less than, "we're tired of you, kindly eat your own face".
What is Patreon and how does Patreon work?
Patreon is a platform where you pledge a set amount per creation to a creator and thus (thusly?) become a "Patron" of that creator. In my case, I'm making videos and music, so each time I release a piece of content (usually once per month) you're pledging your chosen dollar amount for that piece of content. Patrons are charged at the end of the month for their pledges and you can change your pledge amount at any time. In return for your contribution, you get some pretty cool perks and also the warm-happies that can only come from supporting an artist you enjoy.



Can I only be a Patron for a certain amount of time?

YES!
If you only want to support for a month or three, that's fantastic, too. Just pause your patronage and you can come back any time.
I can't be a patron right now - how else can I help?
Thank you for asking and that's no problem at all. You can subscribe and share my videos on YouTube, stream my music on the streaming platform of your choice, or just tell everyone you know about how wonderful I am. Believe it or not, all of those things really do help, and they help A LOT.
I HAVE MORE QUESTIONS!!!
You're my favorite. Please email me at
[email protected]
and I'll do my very best to answer any questions you have.
By becoming a patron, you'll instantly unlock access to 81 exclusive posts
By becoming a patron, you'll instantly unlock access to 81 exclusive posts
Recent posts by Geoff Castellucci
How it works
Get started in 2 minutes