George Saoulidis
is creating Stories of Myth, Gods and Tech
Select a membership level
Certified Mythographer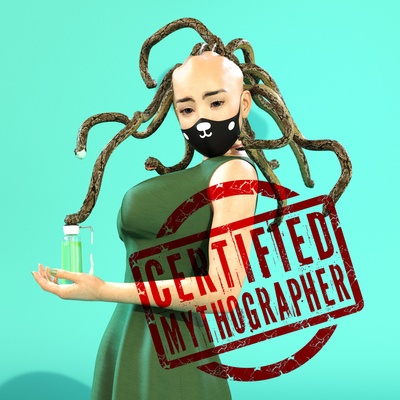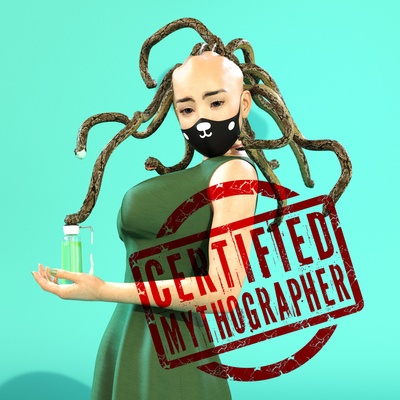 You get everything in a single tier. 
-Get a digital download of each new short story, plus the archive.
I will make copies available in .Mobi and ePub formats. 
-Get my renders. Some are random, some are mythological and others are characters from my stories.
-Get an extra 5% discount on the Mythography eshop. This is done manually, send me a message if you don't see the discount at the checkout. https://mythographystudios.com/shop/
About George Saoulidis
I'm about to dump the MASSIVE amount of ideas I have into short stories, to test out the waters, see what works, what people respond to.
Short stories have always been a staple of Science Fiction, a fact which is not common in other genres. Technology and the internet have given new life into the short format, and the micropatronage dynamic is a great way to adjust a working centuries-old model into the new millennium.
D.W. Griffith was one of the first film directors who made the first blockbuster. He also made about 200 films, not complete movies of course, but short clips about lots of topics. That allowed him to hone his craft and pioneer in the art of cinematic storytelling. If he were to live today, I believe he would have made Youtube videos that would have paved the way to films.
I strongly believe that by constantly producing short content you can improve your work and master the craft. Most of the people I admire have created a plethora of work, Asimov, Brandon Sanderson, Heinlein, Whedon, they have all produced works in various fields and along many genres.
Whenever I come up with an idea, I simply write it down. If two or more ideas seem to work together, I throw them in a folder in my computer with some notes. As I read books and browse the internet I stumble upon things that work nicely along my idea, so I fill the folder with pics or videos or quotes. At some point, a plot emerges and I have a whole seed that can be made into a story.
These stories are what I'm about to write for my Patreon page. They will not all be nice, many will be drafts. Plenty of those will be icky, in various ways. I'm European, we have a higher tolerance for that kind of stuff. Plus, I'm inspired by Ancient Greek Myths and Shakespeare, so
if you can't handle tragedy and bodily fluids, feel free to move on.
I'm mainly focused on science fiction shorts, but plenty of my ideas are in the urban fantasy genre. I am certain at some point I'll need to tap into those. I'm planning on one short story per month. If you like where one is heading, feel free to comment, I might expand it or do a series or even a novel.
If you want to see more of my published works, you can locate it all on 
https://www.mythographystudios.com/
. Books are available on Amazon Kindle, Kobo, iTunes and all of the major online retailers.
Make sure you join the mailing list at
https://www.mythographystudios.com/join-the-mythographers/
to get all the juicy stuff.
As I writer, I get lots of feedback. From editors, from reader comments, from fellow authors in writing workshops. I firmly believe in putting your money where your mouth is, so an opinion stated by a person who has spent a single dollar on the story is worth a million of people who have read it for free.
That means I value your opinion. That's the main reason I'm doing this. Subscribe and enjoy reading!
$3.10 of $12.11
per story or render
Holy cow! Is this working?
It's ALIVE!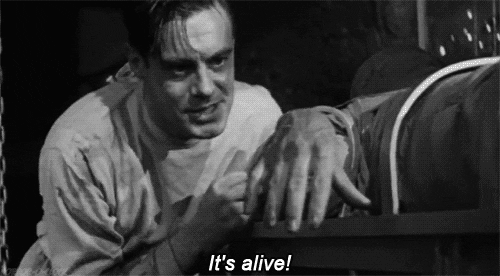 1 of 5
By becoming a patron, you'll instantly unlock access to 375 exclusive posts
By becoming a patron, you'll instantly unlock access to 375 exclusive posts
Recent posts by George Saoulidis
How it works
Get started in 2 minutes