the Ghion Journal
is creating Truly Independent Media Company
Select a membership level
Brook Sponsor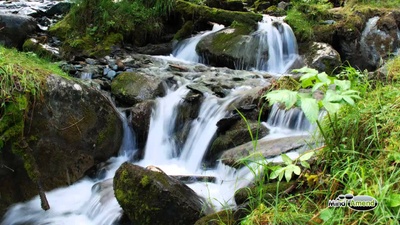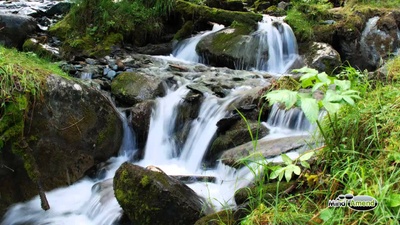 The base sponsor rate, this is a tier that is open to all. Since the Ghion Journal is an open system, we will not restrict content in order drive patrons. We will leave it to the readers and audience to contribute as they are able. Each contribution, whether $1.00 or more, is valued and our content will be provided to all. We will let your heart, not incentives, be the driver of your contribution.
River Sponsor
This tier of sponsorship will get you access to all content that is available to "brook sponsors" and you also get a signed copy of "Serendipity's Trace" with a personal thank you from the author Teodrose Fikre
Lake Sponsor
This tier of sponsorship will get you everything available in "brook sponsor" tier and you will get "Serendipity's Trace" and "Soul to Soil". Both book will signed with a personal thank you note by the author Teodrose Fikre.
About the Ghion Journal
Ghion Journal, and affiliated Ghion Cast, is an audacious dream being turned into reality. After my plunge into the abyss, injustice is no longer a theory; I see now that injustice is a pernicious germ that infects humanity without regard to the labels we append to one another. As a student of Mass Communications with an MBA in Marketing from Johns Hopkins, I know full well the awesome power that the media has to affect change. Sadly, the inverse is also true, when Mass Media is owned by a few who have a vested interest in fracturing humanity, the few can then unleash media as a weapon of mass confusion and use the airwaves to incite hatred between brothers and sisters and fellow victims in the struggle.
And this is precisely what is taking place, the moneyed few have deployed vacuous personalities to fracture the citizenry into islands of grievance and resentment. Politicians, pundits, and stars—duplicitous demagogues through and through—have been weaponized to fracture us and keep us in a state of perpetual stasis and hostility. The sensationalism, outrage, and rancor all have a purpose; as long as we are distracted by emotions, it prevents us from realizing the source of injustice and the root of our collective anger. What I am alluding to is not about politics, this is about logic, the endless labels and isms we identify with are nothing more than means of nullifying the power that "we the people" have inherent within all of us. And it is this self-nullification that the powerful count on in order to perpetuate their power at the cost of our God given right to pursue freedom and happiness.
Ghion Journal is a community based publication, the writers are of the people because we are with the people. The writers, from the founder to guest contributors, do not pontificate behind ivory towers. We cast our lot with the masses across America and throughout the world. In order to maintain editorial independence from the elites, who dictate media coverage through corporate contributions, we have decided to forgo advertisement revenue.
We will not take a red cent from corporations, this will enable the current writers and those to come in the future to speak truth to power without fear financial repercussions. We actually take it one step further, based on Teodrose Fikre's experience with Foco Cafe (
read Business Case for Kindness
), we have decided to power the entire Ghion Journal venture through the kindness and support of our readers and audience. In order to keep up with overhead, compensate the writers, procure resources that will enable us to do more documentaries and focus on people who are making a difference and expand the reach out Ghion Journal, we are asking you to support and contribute the best way you can.
So I'm asking you, the readers, to empower Ghion Journal and take a journey along with "us". I say us because where I am a one at this moment who is in charge of the writing, the pod cast, the research, and website administration, in due time my hope is to add others to the team who share my aspirations of connecting the citizenry and focusing on our common humanity.
Contribute as you are able and help empower us and give birth to the aspirations and mission I outlined herein. Be our second, enough of giving endless streams of money to politicians and duplicitous movements whose job is to splinter us, empower Ghion Journal to speak against those who speak against our common humanity. #Be2nd
$22.30 of $1,000
per month
This first goal of raising $1,000 will be earmarked towards upgrading the Ghion Cast capacities. Instead of using a mini-webcam and the limited functions of the embedded microphone, this fundraising goal will be used to procure a more robust camera and a mixing board so that the quality of the podcasts are enhanced.
1 of 1
Become a patron to
Connect via private message
Recent posts by the Ghion Journal
How it works
Get started in 2 minutes