Stickers are designed and printed by me, Jeff Strahan.
Occasionally I even hand draw each sticker.
Sticker sets start at $5,
the higher you contribute the more stickers and fun stuff you'll get.
You'll only be charged when the sticker set is completed and shipped to you.
The $ amount to the left represents the amount of money I make in total per sticker set from my supporters.
Thank you!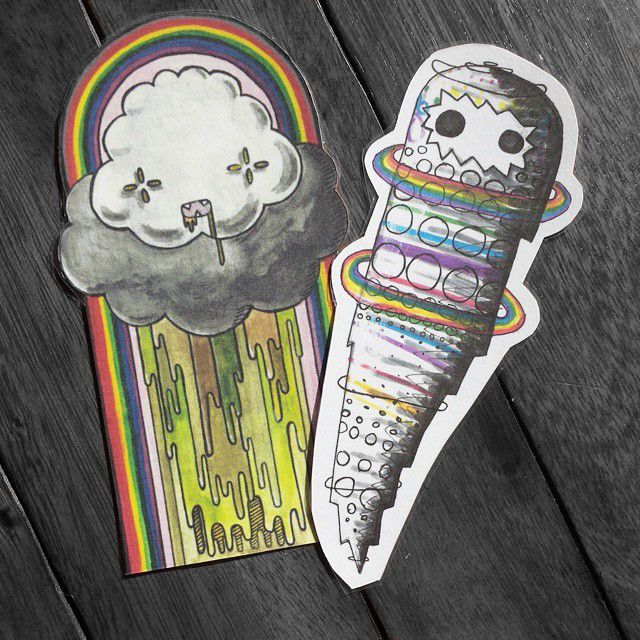 See more stickers on 
My Instagram
Check out the FAQs below if you have questions!
What can I do with my sticker?
These stickers are made to be shared.
Stick them on something you love, or some place that needs a little color.
Give them to your friend that is having a bad day.
Some stickers are more rare than others so maybe you want collect and trade them!
Above all Ghost Stickers are made to be fun, so do whatever you please with them.
I personally collage my favorite stickers on to my tech and save the rest in an album.

Where is my money going?
Currently contributions pay for the cost of supplies & shipping.
Any extra funds will go back in to expanding and bettering the club with new equipment, art supplies/materials, or more rewards for members. 
The more supporters the project has the more content I can create.
More members means bigger and better rewards!