Ghost Stories the Podcast
is creating podcast content
Select a membership level
Apparition
Become an 'Apparition' and you'll get:
Early access to each episode, a few days before anywhere else
Satisfaction of knowing you are helping to facilitate the terror of our listeners the world over!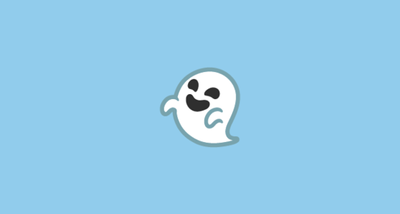 Ghost
Become a 'Ghost' and you'll get everything from 'Apparition' tier, plus:
 A dedicated shout out on the podcast!
Ghoul
Become a 'Ghoul' and you'll get everything from 'Ghost' tier, plus:
A Ghost Stories branded spiral notebook from Redbubble!
About Ghost Stories the Podcast
Support Ghost Stories the Podcast Today!
Ghost Stories is a podcast docu-tainment series that offers compelling evidence to help you either confirm or deny the existence of ghosts.


The podcast publishes a new short story every two weeks. The catch, however, is some of their stories are fact and some are fiction, this is not for us to reveal, but you to decide based on your own evidence. Be sure to visit our website or our Facebook after listening to each story to cast your vote!

We are currently working on season six of the podcast with 16 episodes and 2 specials planned. You can also catch us on local community station NLive Radio at 1200 (GMT) the last Thursday of every month!

By becoming a patron, you are helping to support the podcast so that we can continue to push for an increased content output (currently an episode every two weeks, starting the first week of October). Also, you will receive each episode ad-free and earlier than those on iTunes, Spotify or anywhere else!


Note: As Ghost Stories runs in seasons but bills monthly, we will be pausing our billing cycle between seasons. However, our eventual target, with your help, is for the podcast to become sustainable enough to run all year around!
Help Ghost Stories publish weekly, year around!

Once we've hit our first monthly earnings goal, the podcast will move to weekly episodes all year around (you know, we may take the odd holiday though!)

If you love Ghost Stories and find that an episode every two weeks, nine months of the year, simply isn't enough - become a Patron and help us hit that goal!
1 of 1
Recent posts by Ghost Stories the Podcast