Gine Dragon Ball Reboot
is creating For Gine Fans
Select a membership level
¿Warrior of the lower class? "NO MORE"
You already have access to my content, but with this small contribution you encourage me to continue raising my power level to reach new limits and images ;)
----------------------
Ya tienes acceso a mi contenido, pero con esta pequeña contribución me animas a continuar aumentando mi nivel de poder para alcanzar nuevos límites e imágenes;)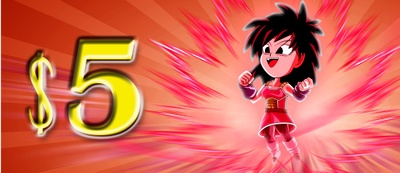 Unlimited ¡kaiokeeeeen!
With this contribution, you will receive a package with 6 images in PNG format "in good quality", ideal for your images and videos. (These images will be constantly updated, so tell me which one you would like to receive).
-----------------------------------
Con esta contribución, recibirás un paquete con 6 imagenes en formato PNG "en buena calidad", ideales para tus imagenes y videos. (Estas imagenes se estarán actualizando constantemente, asi que dime cual es la que te gustaria recivir).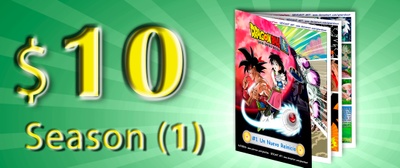 Fan manga DB Reboot Season 1
You will receive my Season 1 manga fan in English or Spanish + all the mobile wallpapers of the reward 1
------------------------------------------------
Recibirás mi fan manga Temporada 1 en ingles o en español + todos los fondos de pantalla para celular de la recompensa 1
About Gine Dragon Ball Reboot
This space is dedicated to the most important woman saiyan of the universe "Gine" the Mother of Goku.
Support me in patreon to motivate me to continue uploading more content every month
--------------------
Este espacio está dedicado a la mujer sayayin más importante del universo Gine la Madre de Goku.
Apóyame en patreon para motivarme a seguir subiendo más contenido cada mes. 


Your donation is very important to keep this project alive. ♥♥♥
------------------------------
Tu donación es muy importante para mantener vivo este proyecto.♥♥

1 of 1
Recent posts by Gine Dragon Ball Reboot